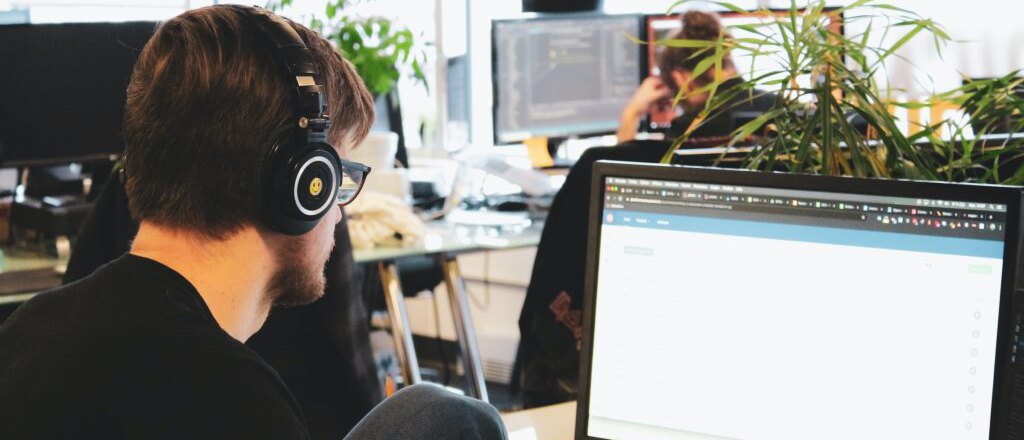 Help desk solutions are software tools designed to provide technical support and assistance to end users. Organizations typically use them to manage and respond to requests for help or information from customers, employees, or other stakeholders.
Definition and Main Features
Help desk solutions manage customer requests, respond to customer-care issues, and keep track of them. They generally belong to a wider service desk category, which includes asset management and IT service management. As a result, help desk software refers specifically to the system that handles customer requests.
Help desk software typically includes three components: ticket management, automation suite, and reporting/optimization.
Help desk software usually receives customer requests from one point of contact: a web form, an email address, or a chatbot system. The system will create a ticket, track it and organize it to improve resolution rates. A knowledge base may also be developed to organize questions and answers, such as FAQs or articles. Multi-points of contact may be supported, as well as a dashboard and analytics section. Additionally, it may allow agents to transfer difficult issues to a higher management level.
History
Before the 20th century, all interactions with clients were made in a face-to-face fashion. Complaints, suggestions or purchase follow-up required face-to-face contact in the store. When Alexander Graham Bell invented the telephone and following its commercialization, a distant request was then possible.
Fast forward to the 1960s. To receive and handle customer inquiries in an efficient and organized manner, companies started setting up call centers. Interactive Voice Response (IVR) provided a significant boost to telephone customer service, enabling customers to perform basic transactions without speaking to an agent. At this point, we are still far from the current help desk solutions.
Then, the commercial Internet came (in the 1980s but more popular in the 1990s). With this new technology, the possibility of outsourcing client relations occurred. What was previously done in the store or in nearby call centers can now be conducted by contractors on the other side of the planet. This foremost impacted English-speaking companies and countries more than bilingual or non-English constituents.
In the 2000s, help desk solutions started to be massively implemented in companies, universities and colleges. At first, the software was used in IT departments. Today, they are also helping front-line workers in centralized service centers and are used in conjunction with customer relationship management tools and other solutions, like chatbots.
Advantages of Using a Help Desk Software
Nowadays, many institutions and school boards use webmail for their daily communications. Compared to an email client, webmail offers faster customer support and increased productivity when combined with a help desk solution.
Since the help desk system automates many repetitive tasks like ticket creation and assignment, the workload is reduced, which gives more productivity to the overall customer service.
Many cloud-based solutions include built-in security features concerning personal information and tracking.
Downsides of Help Desk Solutions
There are some reasons to think twice before implementing help desk software:
The cost and time-consuming process of the first implementation. While some solutions offer a trial option, it may deter large institutions and school boards from performing a try-out on software crucial to their operations.
For on-premise options, the downtime associated with maintenance and upgrades can limit customer service. In peak periods, unscheduled downtime could greatly impact a university's reputation.
Cloud-based help desks are not perfect either. They imposed higher costs over long time periods.
Current Market Leaders in the Help Desk Category
This product category is one of several players, most of them having less than 5% of the total market share. As of January 2023, the main competitors for the HigherEd submarket are SolarWinds (13%), TeamDynamix (13%), ServiceNow Express (9%), Zendesk (8%), AdManager Plus (5%) and Jira (5%).
The K-12 submarket offers a different perspective. There are fewer companies (about 50 compared to 70+ companies for HigherEd) evolving in this product group, and the top players have a bigger market share: SolarWinds (31%), Zendesk (22%), MaintenanceDirect (21%) and Spiceworks Help Desk (5%).
The Future of Help Desk Solutions
Help desk solutions are here to stay. In fact, with artificial intelligence built into some solutions, the system learns how to resolve simple requests or can assign tickets based on employees' performance or knowledge. In addition, with the post-pandemic work-from-home trend, help desk solutions should continue to be implemented in the future and probably at a faster pace.
The help desk product category is now available on the ListEdTech portal.