We are proud of our database because no other company in the business has the detail we have on higher education software implementations. We are also working hard to have the same in-depth data for K-12 products and school districts. To ensure the quality of our data, our team reviews millions of lines of information each quarter, and an employee validates each new entry before being added to our database.
To enrich our database, we scan publicly available data (news releases, social media, university and company websites). We also go through requests for proposals, contracts, board approvals and other legal documents, again available to the public.
We review over 15,000 new alerts every day. This information gets compiled into a central database that gets initially filtered using machine learning algorithms to remove unuseful information. Then, our team of over 15 full-time employees manually looks at all the info to confirm, delete or enrich our database.
Each year, we reconfirm all our datasets, validating that the institutions are still using the system.
Our dataset includes (but is not limited to):
Educational companies, products, and institutional characteristics;
Primary and secondary systems supported by institutions;
Implementation dates and decommissions dates.
Our team controls for bias and regularly updates, reviews, and validates the data at the source to help organize, sort, and classify more than 3.2 million values. Though we cannot guarantee an accurate representation of the market, our methods prevent the over-representation of any grant solution.
Implementation Found by Year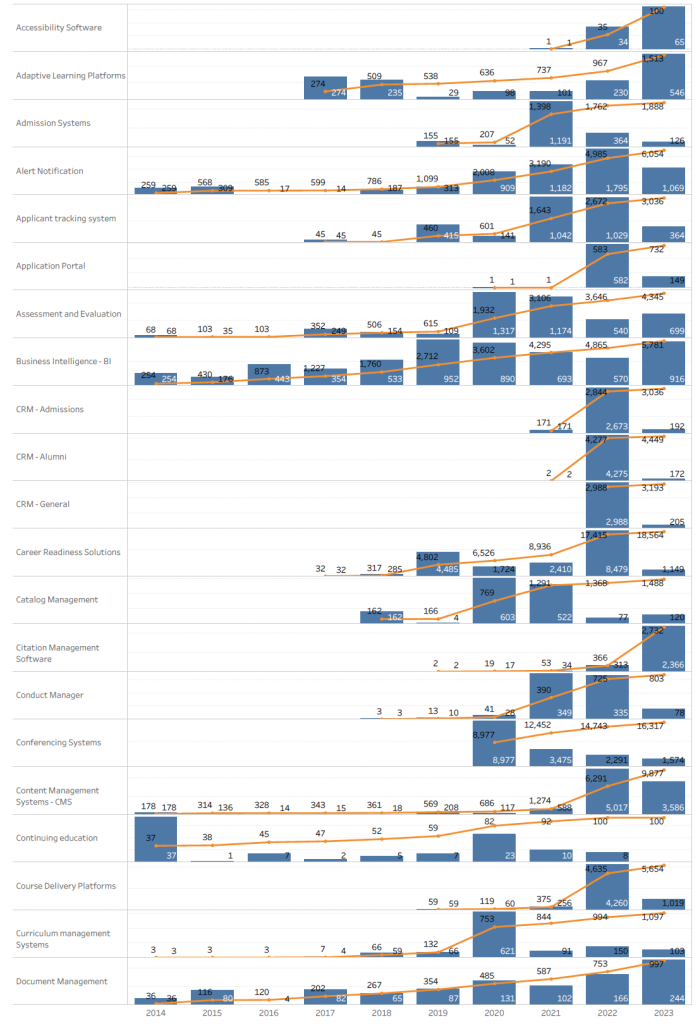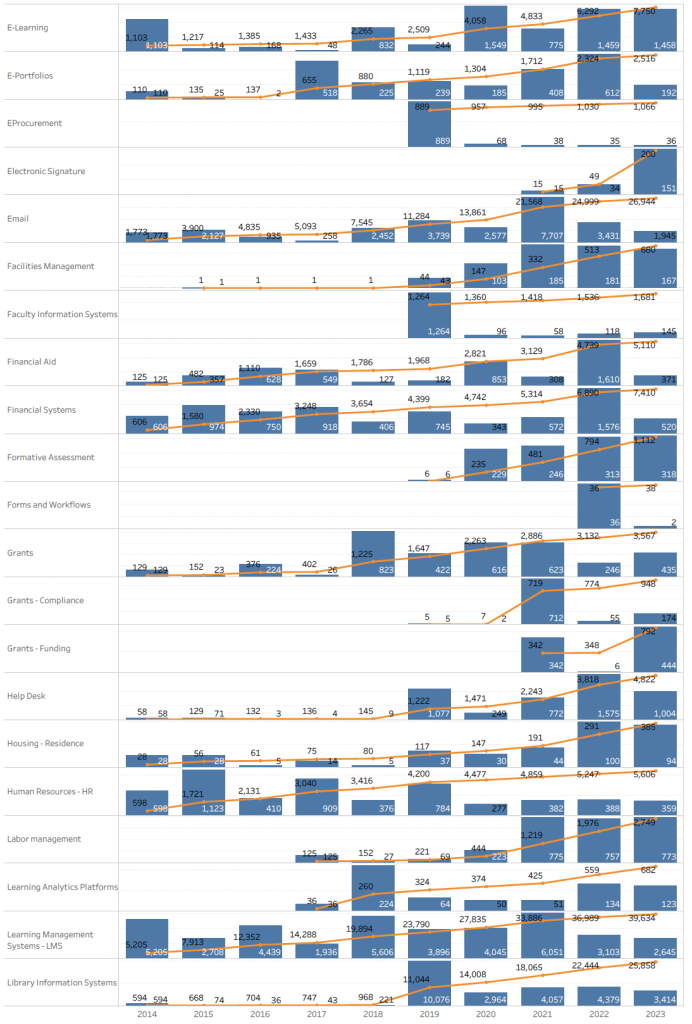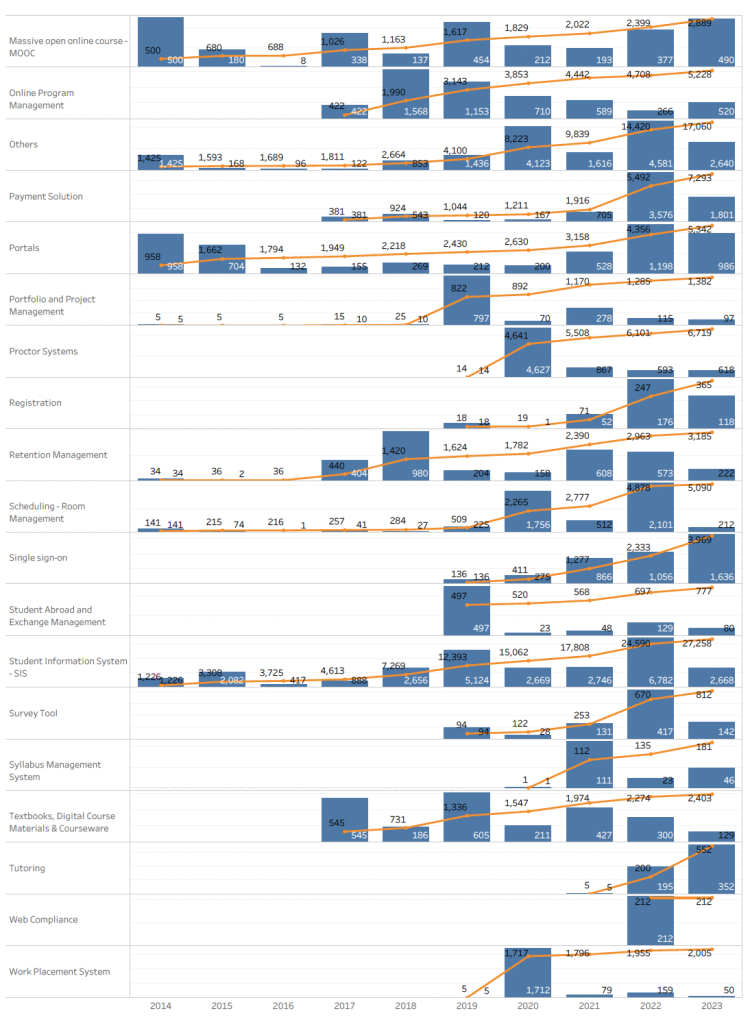 Cumulative Updates by Edit Types