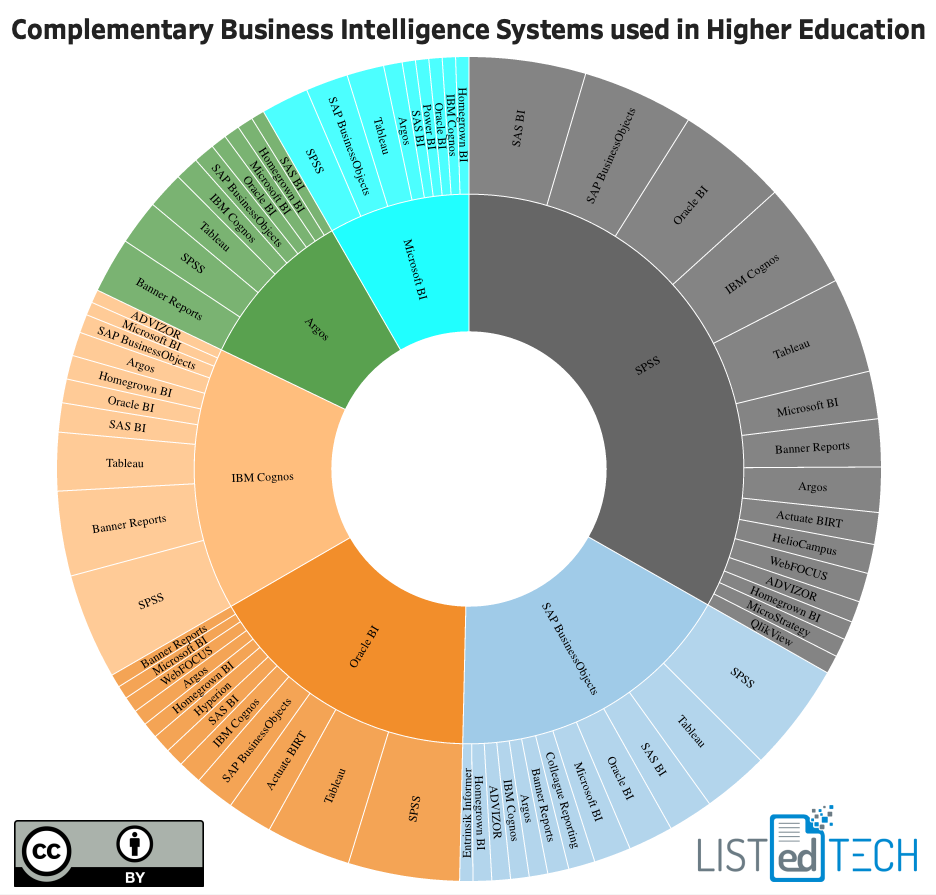 Several higher education institutions use more than one BI system. An example of this is uOttawa, where I work. Oracle BI is our main institutional system having moved from IBM Cognos about 3 years ago. We also use SAS for regressions and Tableau for visualizations. And, we have a few Power BI users. That's four systems and this isn't at all uncommon, especially for larger institutions.
If I look at the almost 1,500 institutions for whom we have BI information, I see that over 30% of them are using two or more systems.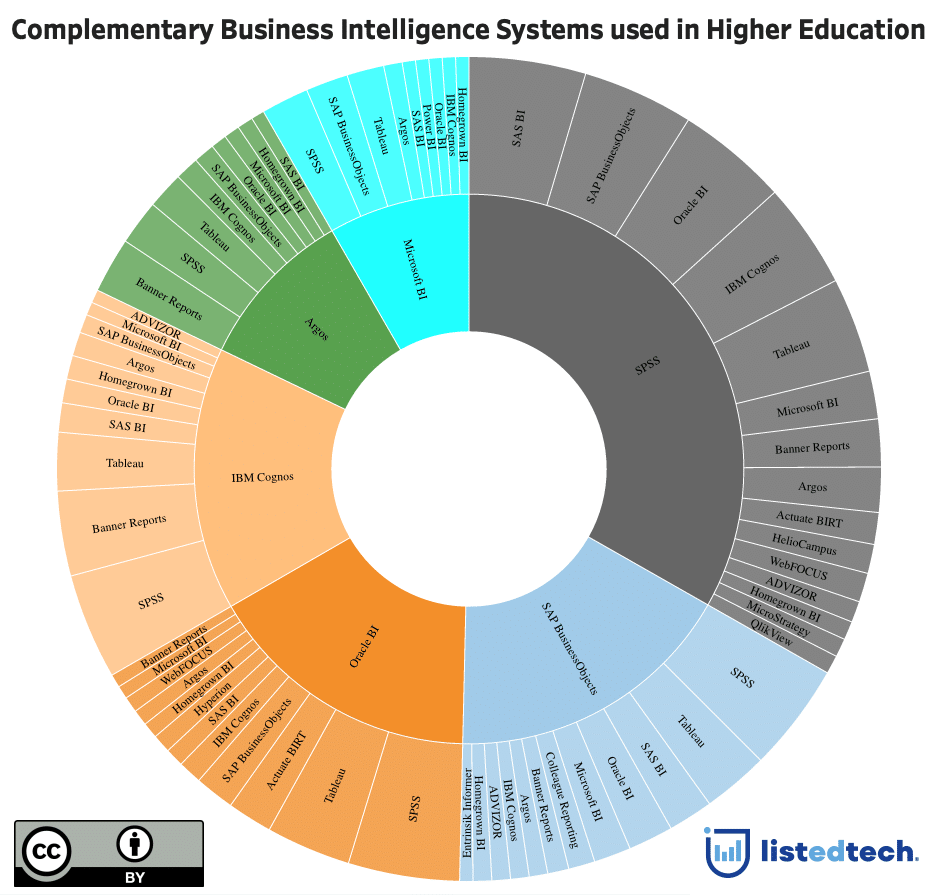 The most common systems that overlap or complementary are the following:
Next step for us would be to classify the BI systems into general categories. Should I classify them based on their major strength (Visualisation, regressions) or should I go with Gartner's "capabilities", which are:
analytics, such as online analytical processing (OLAP);

information delivery, such as reports and dashboards;

platform integration, such as BI metadata management and a development environment.
Send me your ideas.