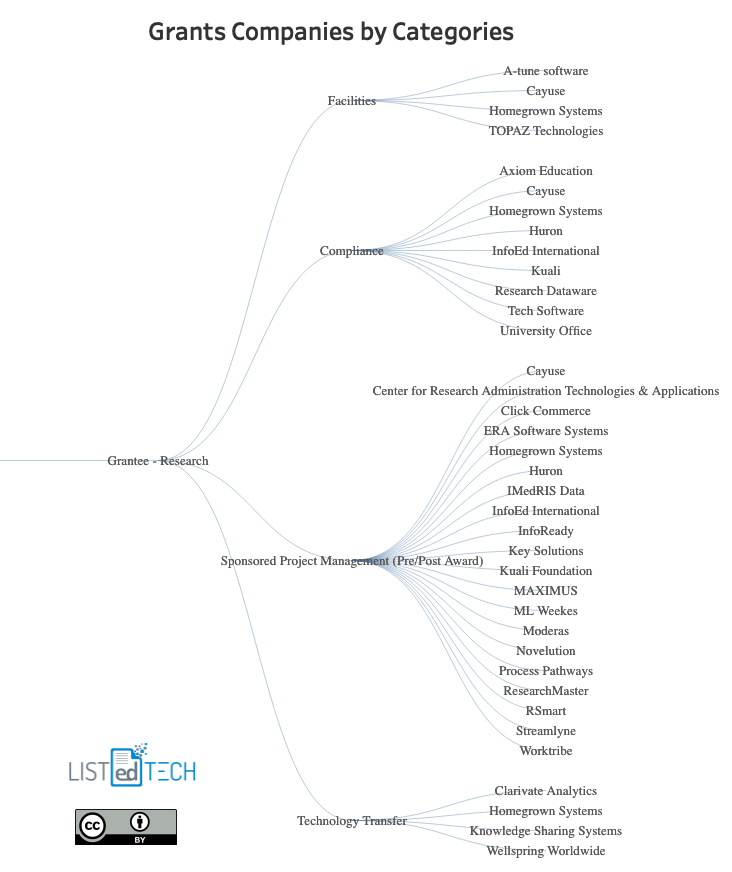 As mentioned last fall, we have been working on collecting more grant system usage data for the grant products in the higher education sector. We are happy to say that we now have over 2,500 products tied to institutions.
As the number of products we identify increased, we have tried to classify the products in general categories. To do this, we have gotten great feedback from companies working in the field. A big thanks goes out to them.
To illustrate our classification, I built the network diagram below. It is divided into the following categories:
Grantee – Research (Systems for grantee; the recipient of a grant)

Facilities (Facility Grant system is intended for annual facility projects required to maintain facility assets through their anticipated economic life and to prevent premature deterioration of these assets.)

Sponsored Project Management -Pre/Post Award

Compliance (System to manage Animal Protocol, Institutional Biosafety and Life Sciences compliances)

Technology Transfer (System to manage the innovation process from idea to commercialization)

Grantee – Non-research (Systems for grantee; the recipient of a grant)

Financial ERP (Grant accounting systems)

Grantor (Systems for grantors; the donor of a grant)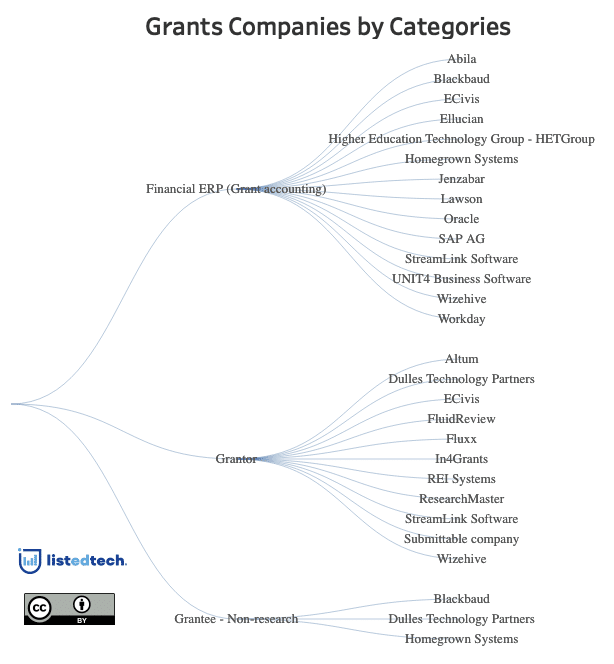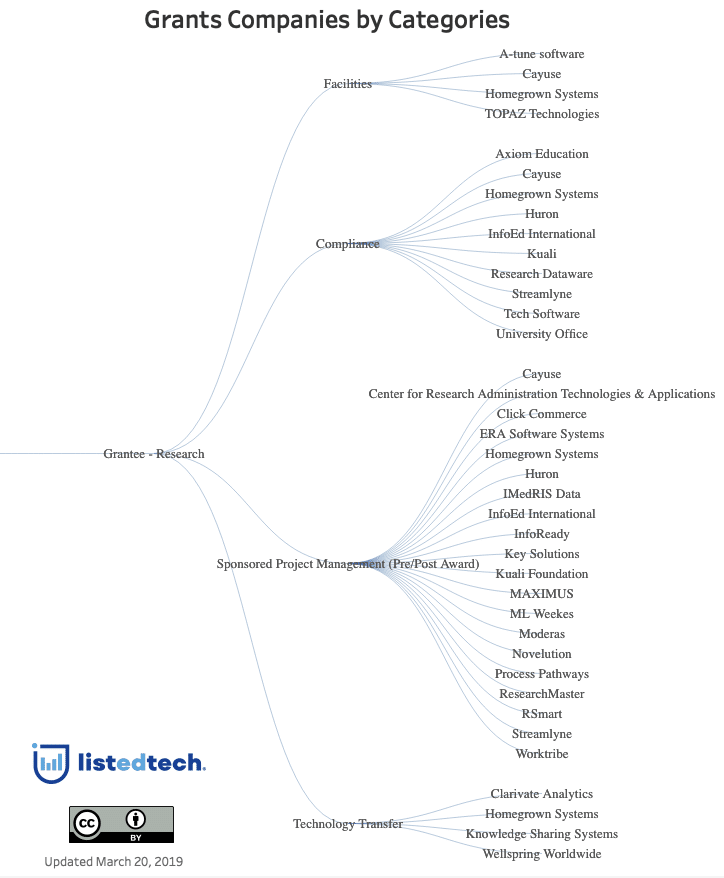 Note: a system is categorized by its main usage.
Let us know if we are missing any companies.