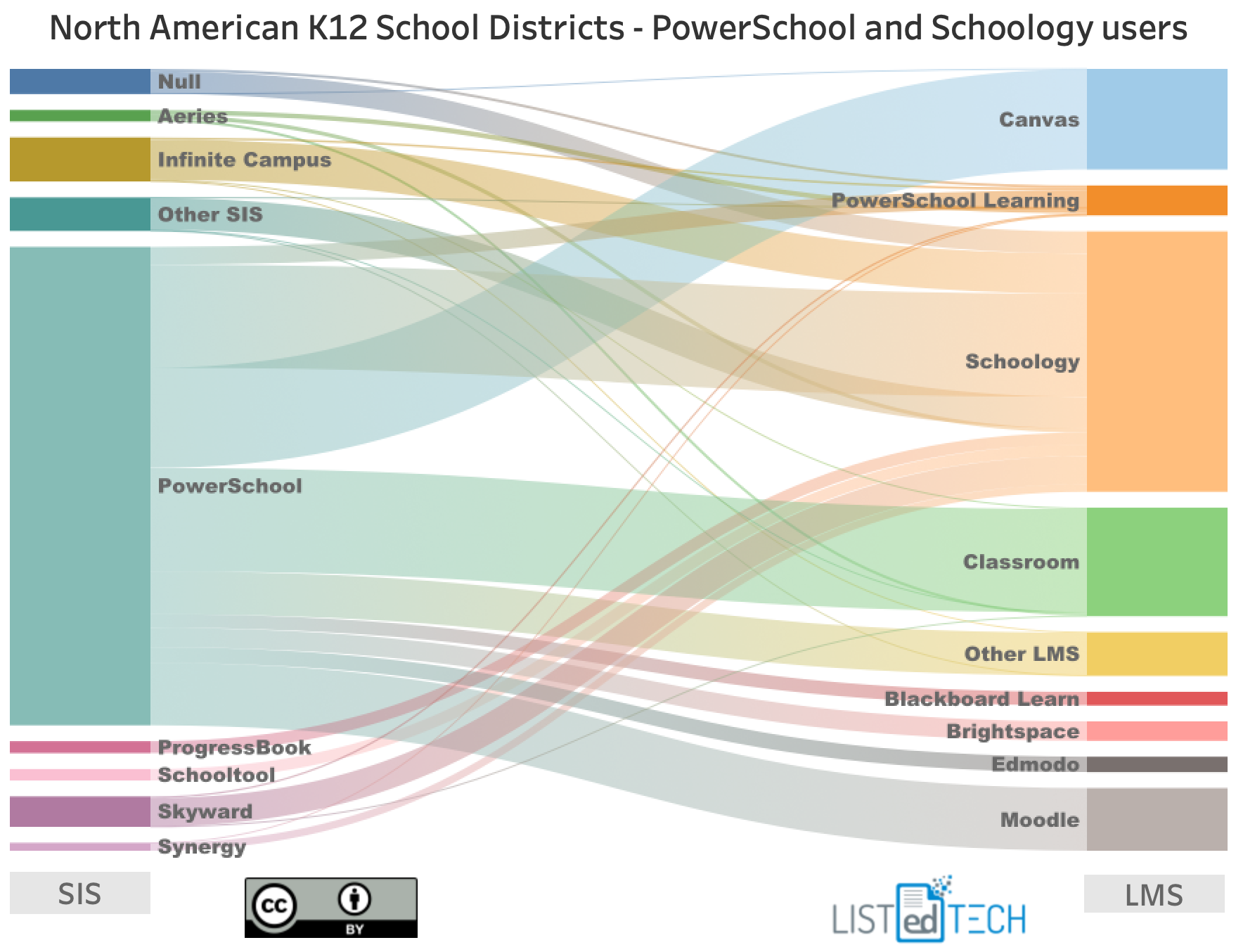 On October 24, it was announced that PowerSchool signed an agreement to acquire Schoology. Let's have a closer look at this soon-to-be purchase transaction to see how the companies will benefit from this acquisition.
First, let's outline the profiles of PowerSchool and Schoology. Founded in 1997, PowerSchool is known to offer a comprehensive K-12 student information system. Since its acquisition by Vista Equity Partners in 2016, PowerSchool has purchased ten education technology companies. PowerSchool (45 million students in 70+ countries) is very prominent in the SIS sector but has lacked, until the Schoology acquisition, a strong presence in the LMS sector, despite the purchase of Haiku (2016) and others.
Where PowerSchool lacks, Schoology is strong; 20 million students using the software in more than 60,000 schools, mostly in the United States. These statistics show a powerful growth, especially when we know that Schoology was founded in 2009.
As Schoology CEO Jeremy Friedman mentioned in the PowerSchool news release, "we have worked with PowerSchool for many years, with many joint customers, and we could not have found a better home for our team and technology." This quote triggered us to visualize the existing relationships between PowerSchool and Schoology solutions.
Note about the graph: to create this graph, we only selected the active implementations that have a link with PowerSchool or Schoology. On the SIS side, you see PowerSchool as well as all SIS solutions that are implemented in school districts where Schoology is the LMS. On the LMS side, we see Schoology and PowerSchool Learning as well as all LMS solutions where PowerSchool has been identified as the SIS.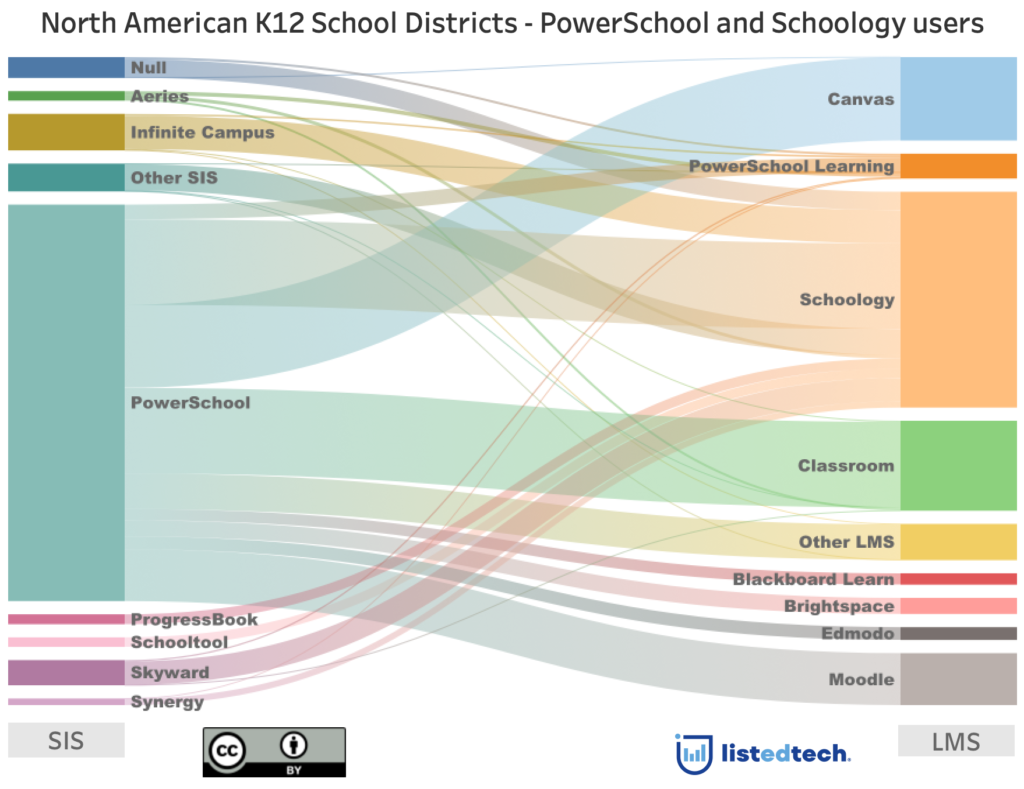 CEO Friedman is right when he mentioned the relationships between the two companies. However, there is room for improvement and an opportunity to better connect the two educational solutions and create a full stack.
While about 22% of PowerSchool clients implement Schoology, around 40% of Schoology clients select PowerSchool.
For PowerSchool, the biggest competitor is Infinite Campus, which represents about 15 % of Schoology clients.
On the other side of the graph, the challenge is bigger: current PowerSchool clients select Schoology but also Classroom, Canvas, and Moodle to name the top 3.
We see few PowerSchool Learning implementations. Therefore, if PowerSchool decides to stop supporting its LMS, under 100 clients will be impacted.
Google Classroom is the second biggest LMS after Schoology. The good news is that Schoology has had success in converting Google Classroom clients.
With its omnipresence in the SIS sector and its acquisition of Schoology, PowerSchool is now in a position to gain even more clients. To achieve this goal, a better integration of Schoology with PowerSchool would be beneficial.