Most of the time, we talk about other companies and new products in the education world. It's normal, this is what defines us. But this blog post is a bit different; we will talk about us. We take this opportunity to celebrate a big milestone, the 200,000 product lines listed in our database.
When LISTedTECH was launched in September 2014, we focused our energies on higher education institutions. We soon realized that we needed to add the full spectrum of education to become a reference in the industry. Today, we are proud to say that we have data covering K-12 as well as higher education for more than 30 product categories. It now takes us about a month to add a new product category.
While it took us almost five years to hit the 100,000 mark (July 2019), it took us less than two years (April 2021) to double this amount. The company started as an idea to provide data to make better and more intelligent product selection. Once a part-time two-employee company, LISTedTECH is now a team of 15 dedicated employees scattered around the globe.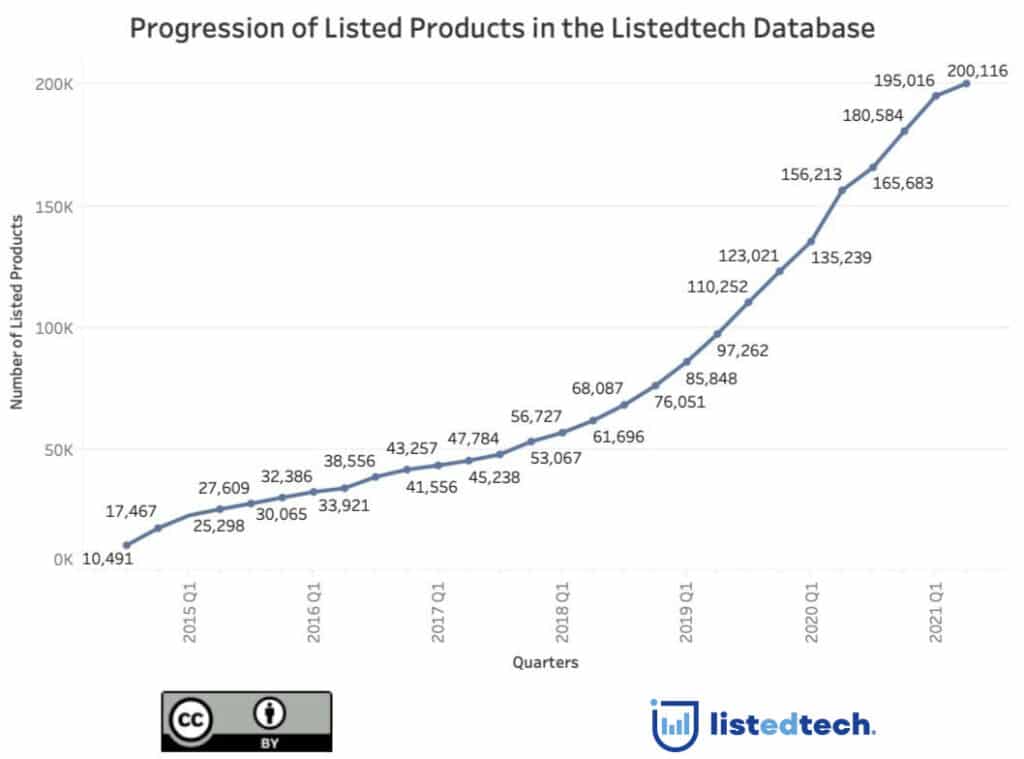 Working with the big companies without forgetting the smaller ones
Over the years, we have had the privilege of working with a third of the big edtech firms, half of the biggest private equity firms and almost half of top consulting firms.
Our data was used to better understand potential acquisitions, to better focus potential clients as well as to better understand market trends.
We love to discover new products that help institutions be better in supporting their students, staff members and professors.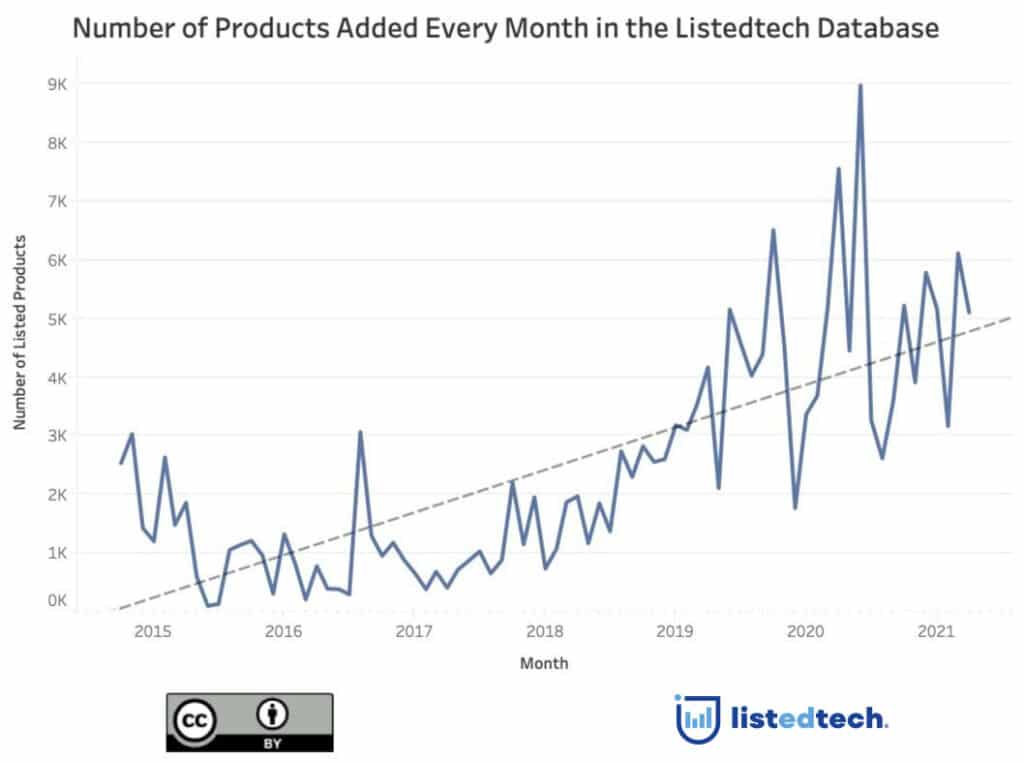 What's next for LISTedTECH?
The future looks bright for the company, its clients and collaborators. As stated before, we have accomplished a lot for several businesses and vendors. We have played a role in several acquisitions and mergers (and have also helped stop a few). This summer, we are coming back to the basics: helping the institutions. We are proud to announce that a new portal for institutions will be launched before the new academic year. Stick around to get more details.