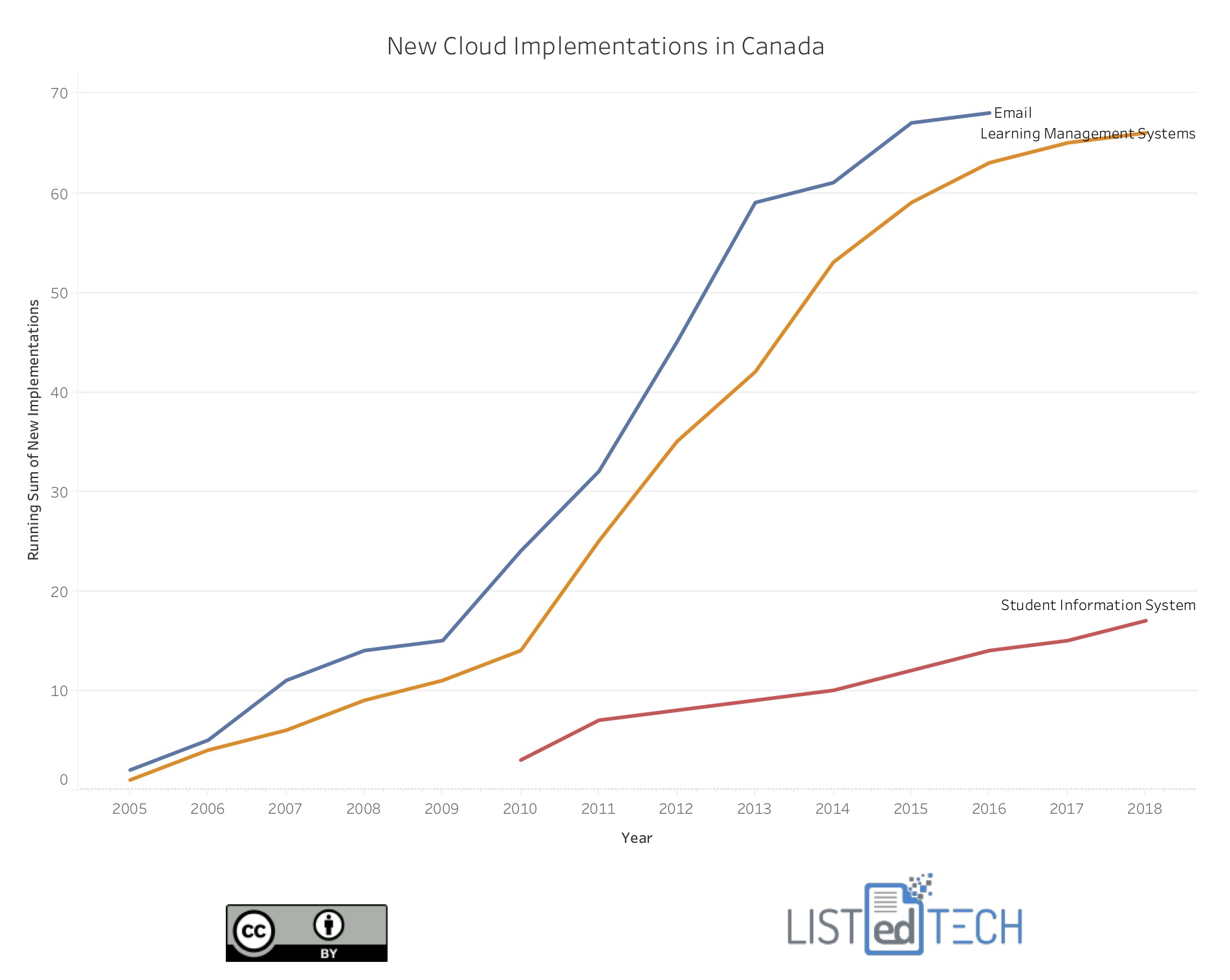 With last week's announcement of Oracle setting up its own Canadian cloud service -this, following in the footsteps of Google (2018), AWS (2017), Azure (2016) and IBM (2015), it got me thinking how Canadian colleges and Universities have progressed in terms of moving their systems to the cloud.
In the past, we have heard stories of Canadian institutions not wanting to have their data in the (US) cloud because of security reasons, more specifically the US Patriot Act. This resistance pressured companies like Blackboard to set up their own data centres in Canada. Now that the big 5 (AWS, Azure, Google, IBM and Oracle) all have cloud infrastructures in Canada, this will only facilitate even more new cloud installations.
The move to the cloud
Emails, more specifically student email, was a first 'cloud' test for Canadian institutions. I specify student emails since most students already had Gmail or Outlook/Live/365 accounts so the move was an easier leap. Once this initial trial was done, it was often followed by the employee (Professors/Admin) email systems.
Learning Management Systems were usually the second system to be hosted in the clouds. This was helped by cloud-only systems like Canvas and now Brightspace (the two big players that are getting over 80% of new implementations in North America).
We are now in the ERP/Student Information System migration stage. Again, cloud-only systems like Workday are helping to push this trend.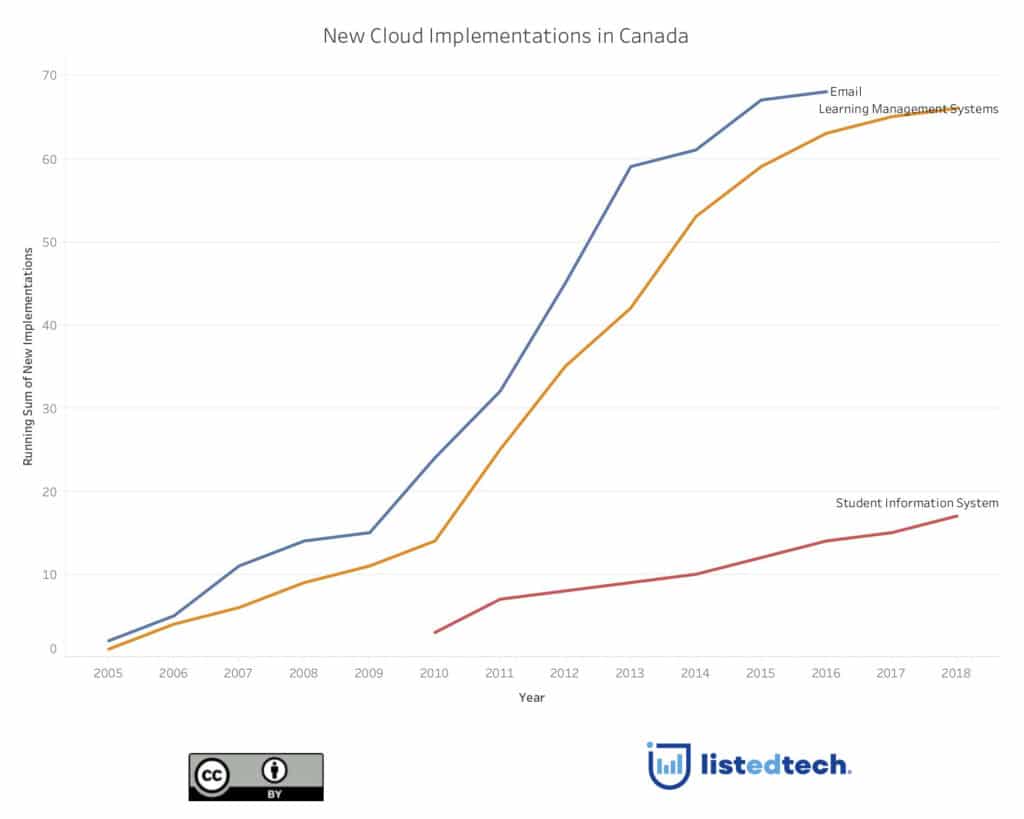 Why the need for universities and colleges to move to the cloud? As explained in one of our previous posts, a few major reasons are:
They cannot afford the ongoing capital and operating costs of hardware, software, and facilities to maintain on-premise systems. They'd rather have their skilled staff support the analytics needs of the institution (rather than the operational day-to-day efforts).

Skilled IT resources are getting harder to find and are even harder to afford. In today's business climate, nearly every institution is having difficulty finding and retaining skilled IT staff.

Operating costs may be higher for cloud and hosted products in some situations, but the costs are consistent and easier to budget.