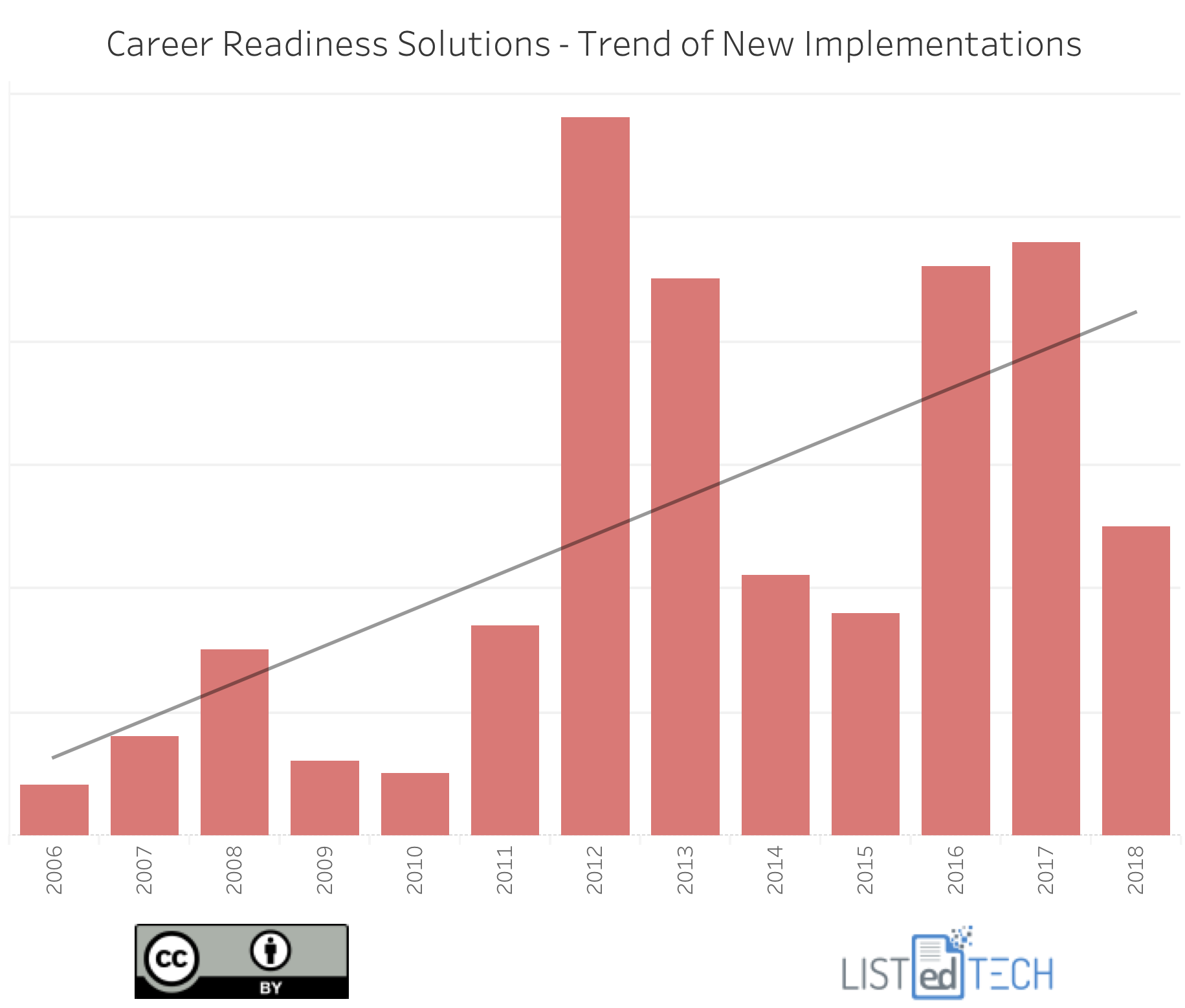 We have been tracking Career Readiness Solutions for about two and a half years and noticed an upwards trend in the number of implementations that clearly started in 2012. First, what is Career Readiness Solutions?
"Career readiness solutions: Career readiness solutions allow college career services teams to assist undergraduate and graduate students in preparing for the workplace. Functionality includes course-competency mapping, access to counselors, mentors, and alumni, advice on career options, and resume building." (definition taken from Eduventures' James Wiley article)
The data below is only for HigherEd institutions but, as we can see with the Arkansas Department of Education selecting Hobsons' Career and Life Readiness Framework, it is also in happening in the K12 sector.
What is causing this increase? I found no clear answer. It might be part of the general student success vogue or simply trying to help student align their programs with the actual job markets.
The main players:
Note: The graph is based on the implementation dates for about 65% of the 1,300 listed products in this category.