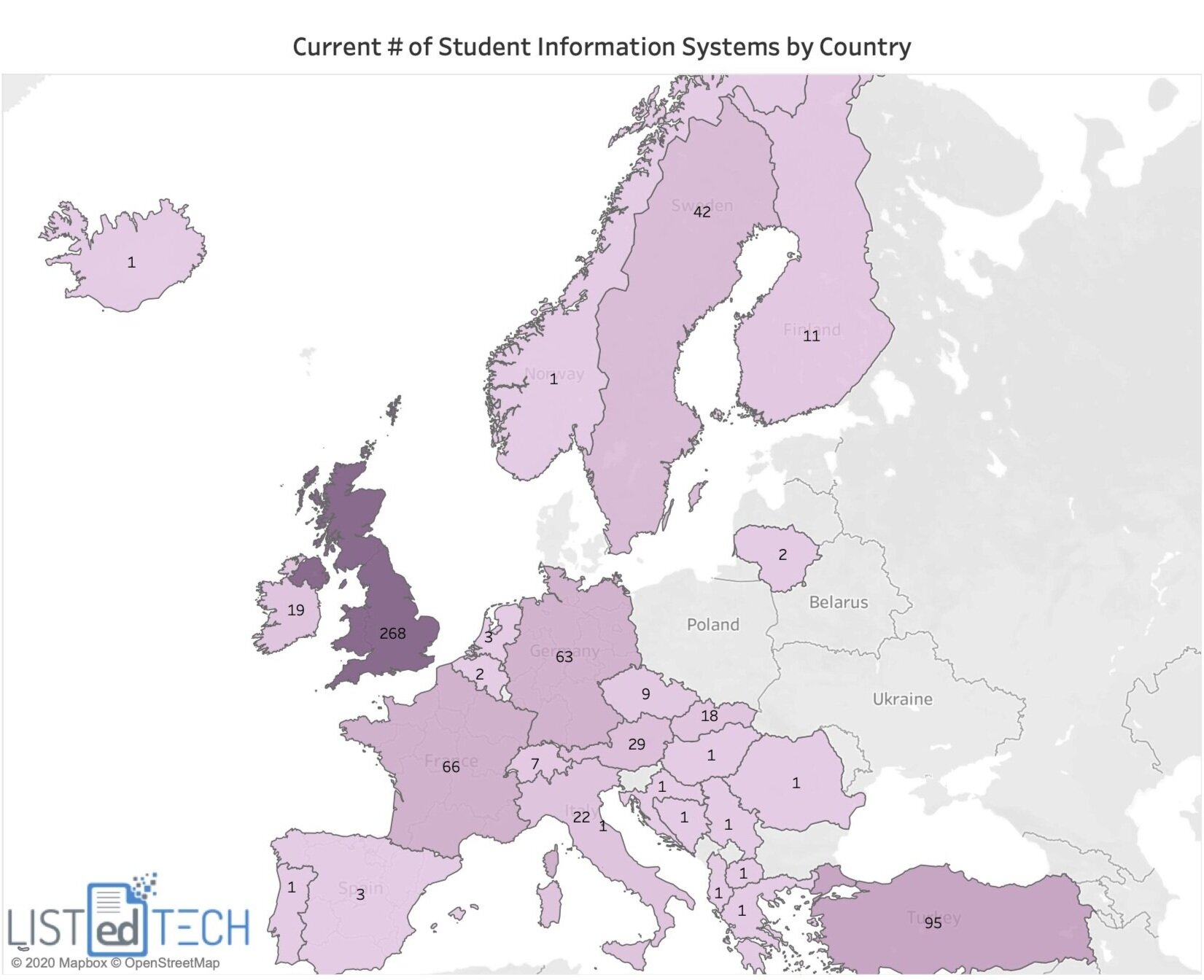 A question for all you SIS experts…
In the past few months, we have been expanding our European coverage of Student Information Systems (SIS) that is part of our SIS subscription.
Unlike the North American SIS market, continental Europe has mostly country-centric systems, where a company gets public funding to build a specific system for that country. Once the system is built, it is used by the majority of public higher education institutions in return for a "subscription" fee.
However, private institutions don't have the same regulations. That's why companies that we, in North America, are familiar with (Ellucian, Oracle, Jenzabar) have a small presence.
Below, you will find our current list of SIS companies that we have found in Europe. If you know any other companies that do not appear on the list, please let me know?
Adapt IT – Advanced – AMUE – Anubavam – Apar Technologies – AscEduPage – Capita – CAS Education – Datenlotsen Informationssysteme GmbH – Ellucian – ERUDIO sro – FH Complete – Homegrown Systems – Informatique Education – Integrated Technology Group – Integrated Tertiary Software – Jenzabar Inc. – Kanopy Apps Technologies – KION – Logos – Louisiana Department of Education – Ministry of Science – Oodi – Kehitys – Open Solutions for Education – Oracle – Populi – Proliz – SAP AG – Simovative GmbH – TechnologyOne Limited – The Ladok Consortium – TopSchool – Trainings-Online GmbH – Tribal Group – TU Graz Central IT Service – UNIPAK – UNIT4 Business Software – University in Košice Company – VSware
The following map shows our progress. The numbers on the map show the current higher education institutions for whom we have SIS data.