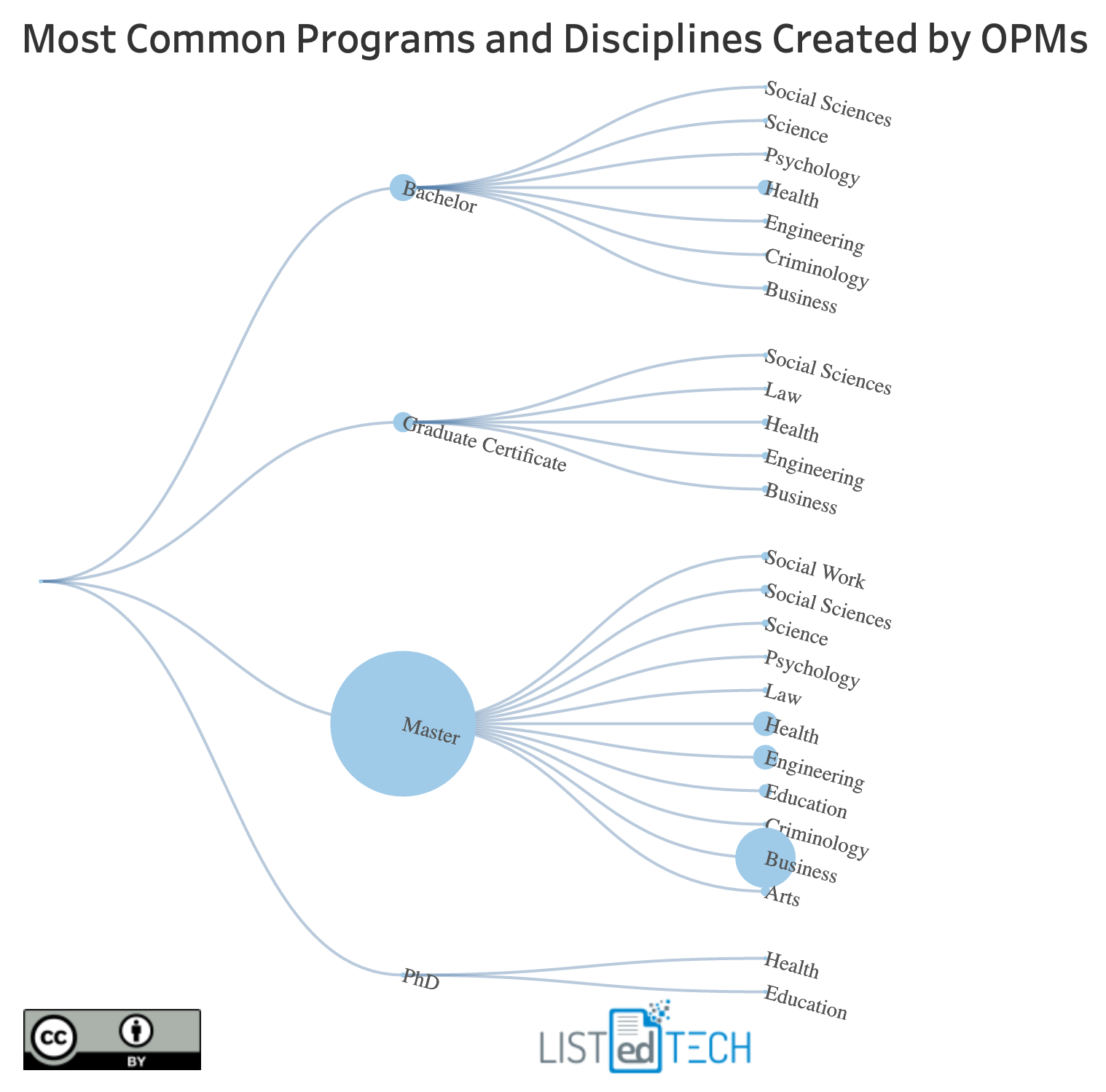 We have been tracking Online Program Management Systems or OPMs for over 18 months. We track who selects what company and when. We also track the programs and disciplines that are being created by OPM companies. We have the data for over half of those we track.
The most common programs:
Masters programs at 75%

Bachelors at 10%

Graduate certificates at 10% 
The three biggest disciplines are:
Business at 35%

Health at 20%

Engineering at 15%
I created the following visualization to show the OPMs based on programs and disciplines. The size of the blue circle shows the number of programs.