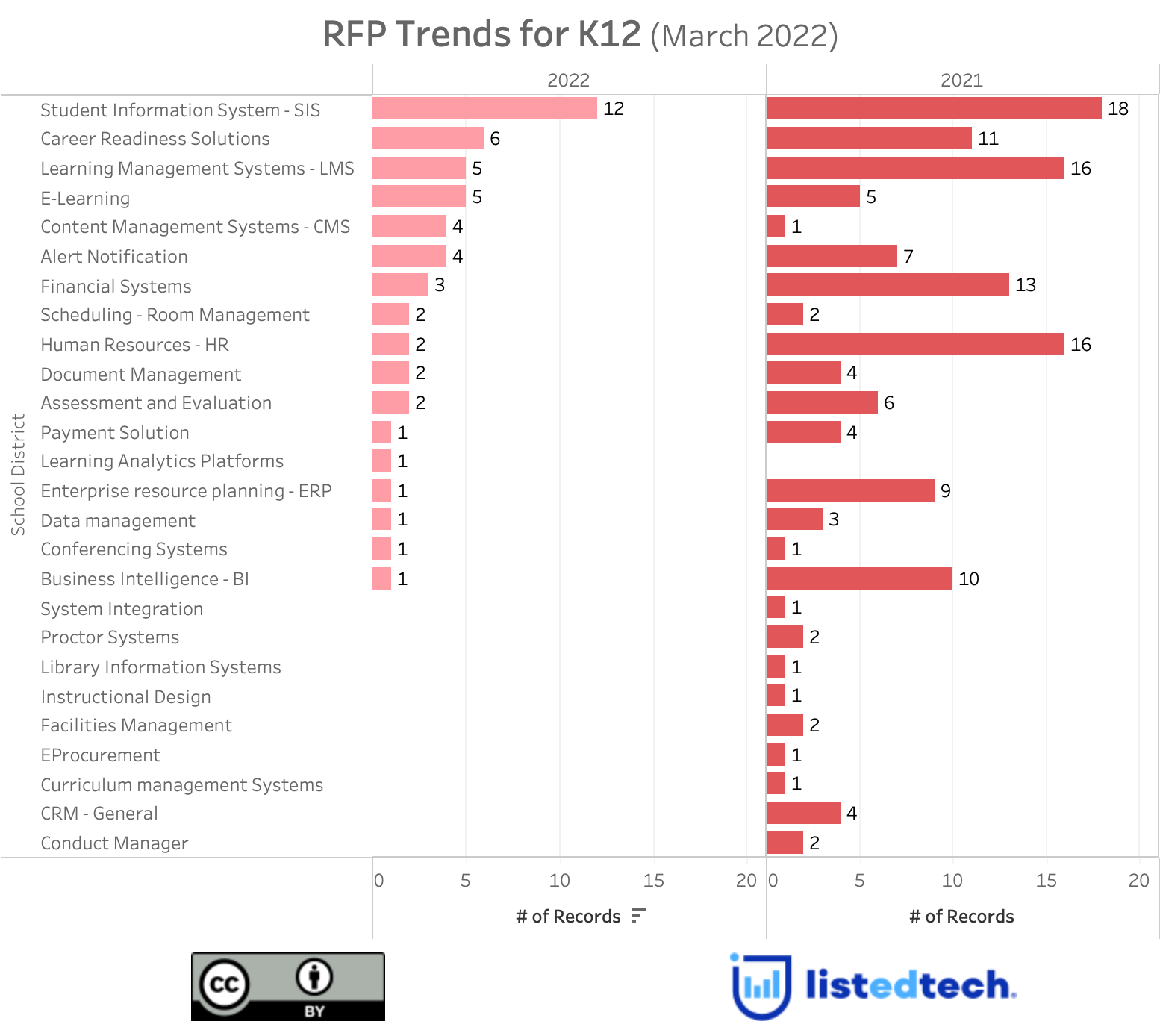 For the past couple of years, we have been tracking RFP data to help us better understand future trends in system implementations. Because of the nature of a request for proposals, this data also gives us an additional indicator of which institutions might change their systems, which is our core business.
We compiled RFPs in Canada and the USA markets for 2021 and 2022. Before digging into the table below, please keep in mind that the RFP data does not represent the majority of the system implementations. In fact, it only accounts for about 5% of all implementations. Therefore, we have to read this table with a grain of salt.
Despite being only three months into 2022, we already see a lot of movement in both Higher Education and K-12 sectors. What impresses us is the number of RFPs currently active in the different categories. We may have refined our methods of acquiring data since last year, but this is still impressive. When looking at the graphs below, keep in mind that pale red signifies RFPs found for 2022 and dark red is for 2021.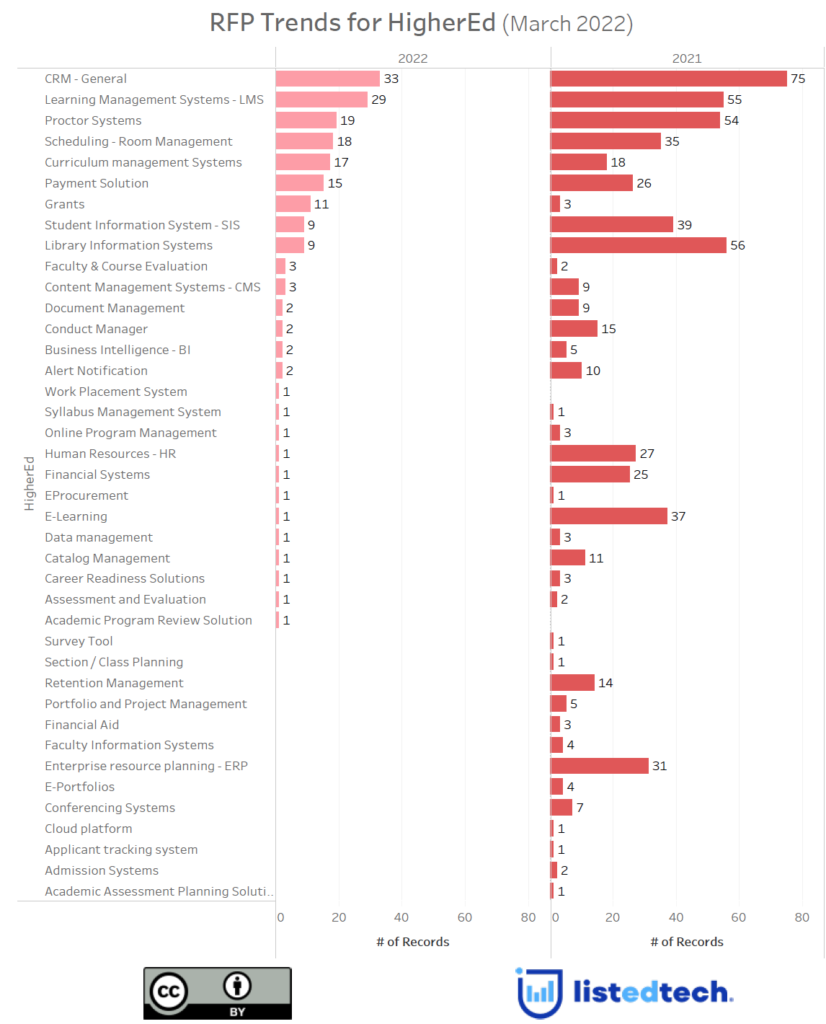 For the Higher Education sector, we notice that the pandemic still plays an important role in the request for proposals. The top categories for this year are Customer Relationship Management, Learning Management Systems, Proctor Systems, Scheduling – Room Management and Curriculum Management Systems. We still feel the impact of the pandemic but we start to see trends in RFPs over these two years.
Regarding the CRM category, please note that we have merged the three categories (admissions, alumni and general) to form one for clarity purposes. We can speculate that the online delivery of programs put pressure on institutions to ensure they communicate effectively with their students while very few people are on campus. CRM systems are there to respond to this need.
Following these top product categories, we see one product category that had almost no RFPs last year and is booming this year: Grants Systems.
K-12 Sector: Following Some HigherEd Trends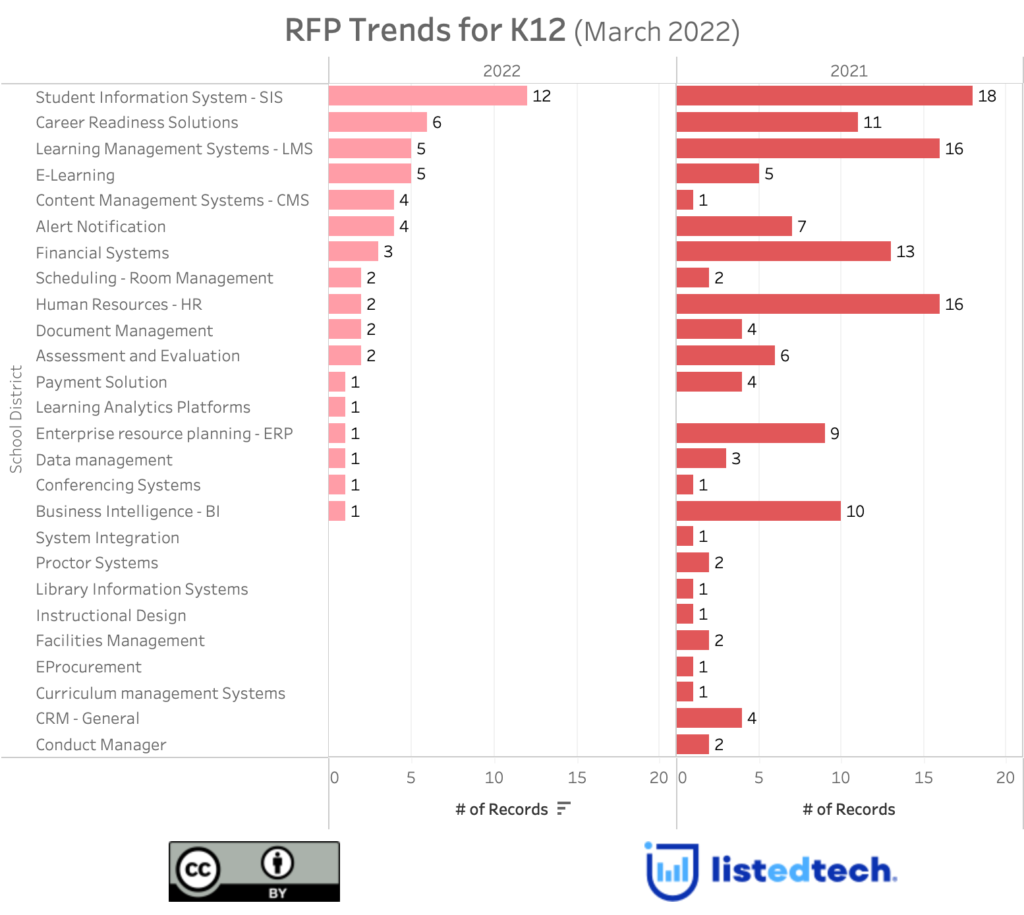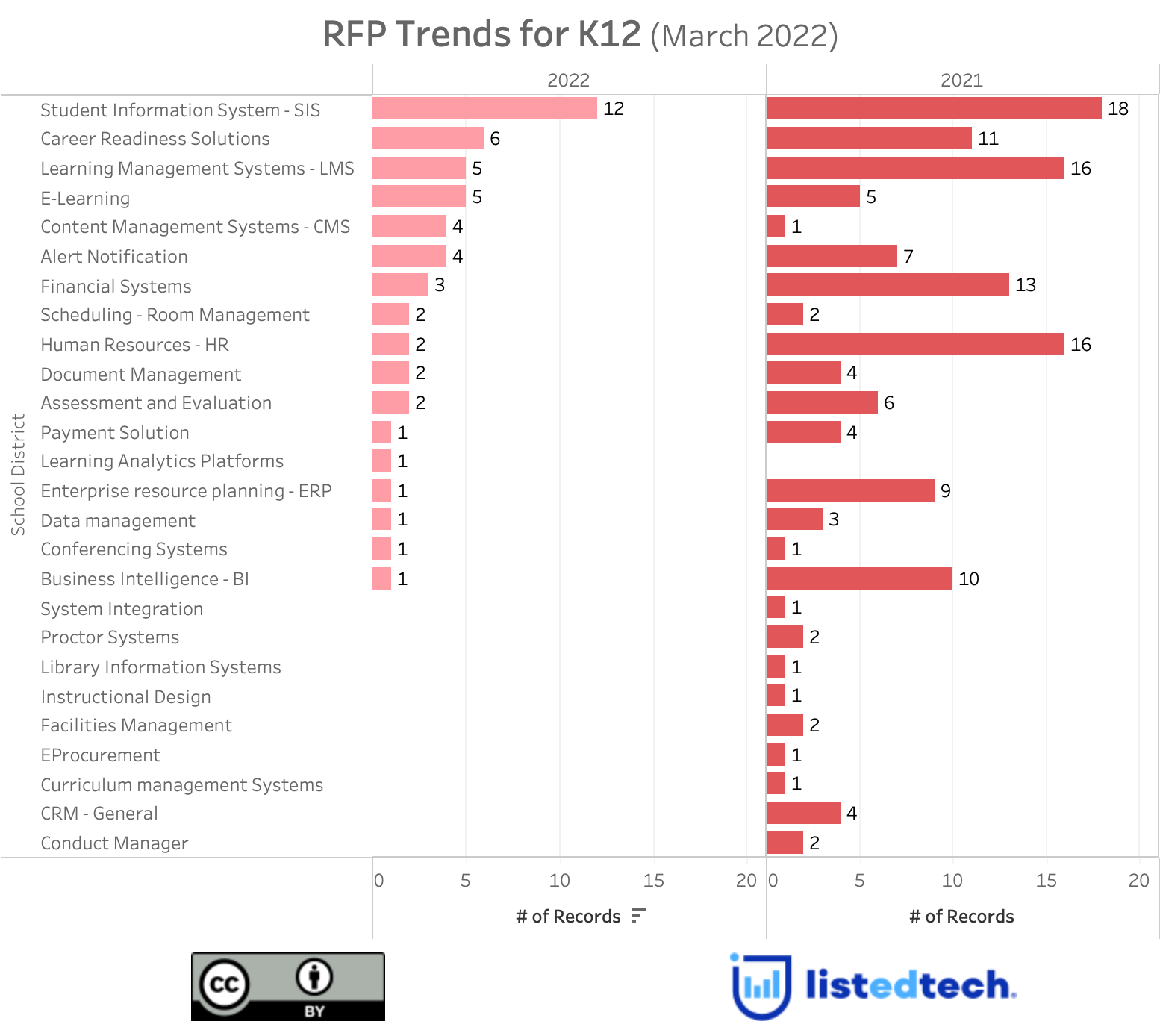 For the K-12 sector, we notice that SIS, Career Readiness Solution and LMS are at the top for 2022. Content Management Systems, E-Learning and Scheduling – Room Management have already surpassed or matched last year's numbers.
Since not all institutions or school districts have to use the request for proposals when looking for IT system providers, we have to be careful when interpreting this data. With a bigger pool of RFP data, we should be able to cross-check our dataset and establish a few market trends in other product categories.