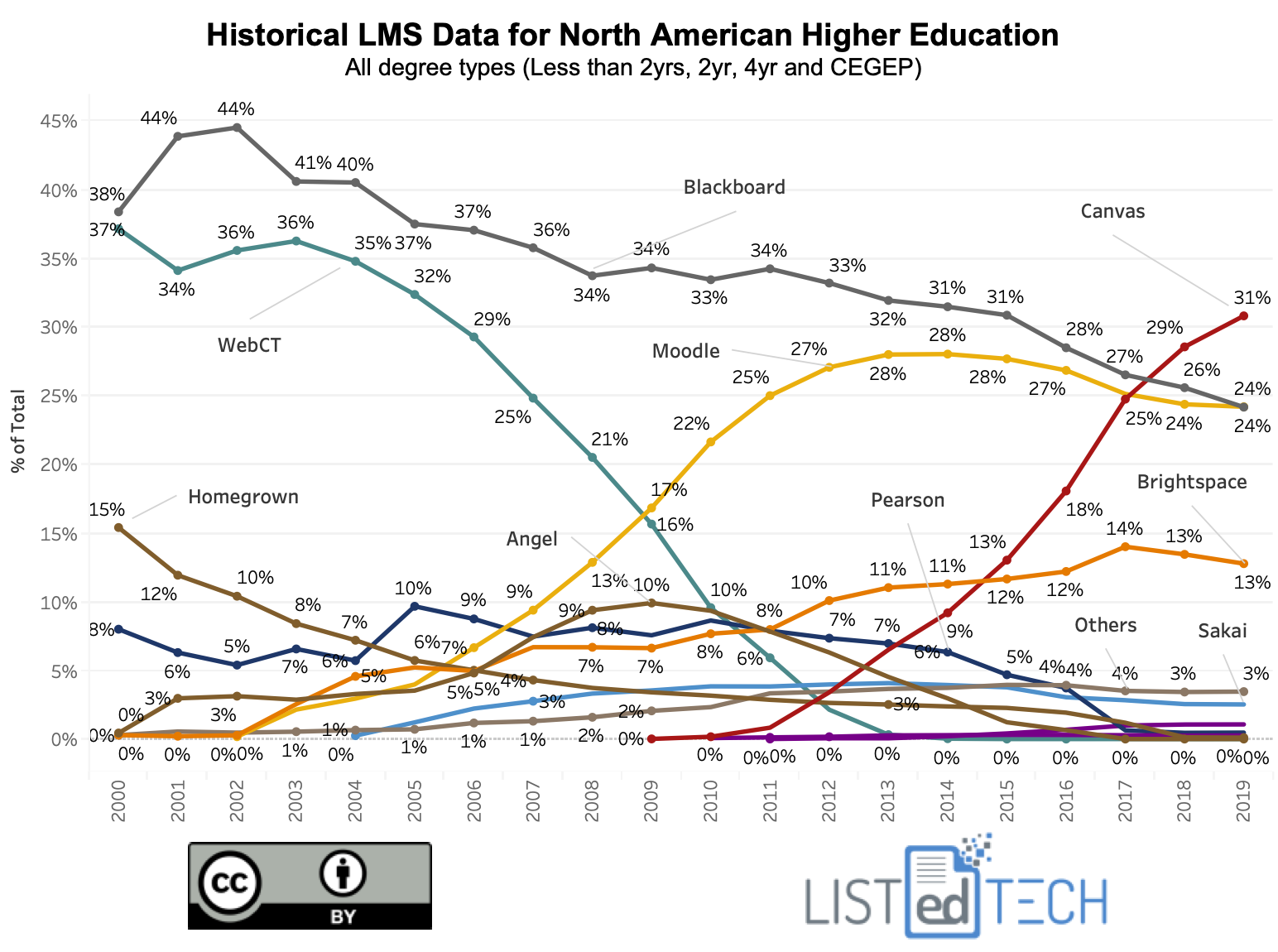 I thought it was time for us to look at updates on the institutional LMS market for North America's higher education US and Canada). Note that our coverage for the market includes Europe, Latin America, Oceania (Australia, New Zealand, and surrounding island countries) as well as new coverage of the Middle East.
The following data is 'by institutions' with market share as a percentage of the total number of institutions. Each counted LMS is a primary system for any higher education institutions in North America (CEGEP, Less than 2yrs, 2yrs, and 4yrs).
In mid-2018, we shared the symbolic passing of the torch where Canvas surpassed Blackboard in US market share, which was the first time Blackboard was not the top system since the market emerged two decades ago. Despite the current market slowdown (which largely benefits Blackboard), and despite D2L's recent increase in its win rates, Canvas has extended its North American lead – 31% vs. 25% based on the count of institutions, and 40% vs. 33% in terms of student enrollments at those schools.

In this view, Blackboard and Moodle are tied in market share since CEGEP and Less than 2yrs institutions have a high percentage of Moodle usage.

While D2L's market share with Brightspace has declined due to the closure of for-profit clients, they have continued to pick up some impressive wins, including the American Public University System and the state of Maine's university and community college systems in the past six months.
We believe the market is entering a new phase, with new competitive dynamics, and this potential sale of Instructure could determine much of the future trends we will see.