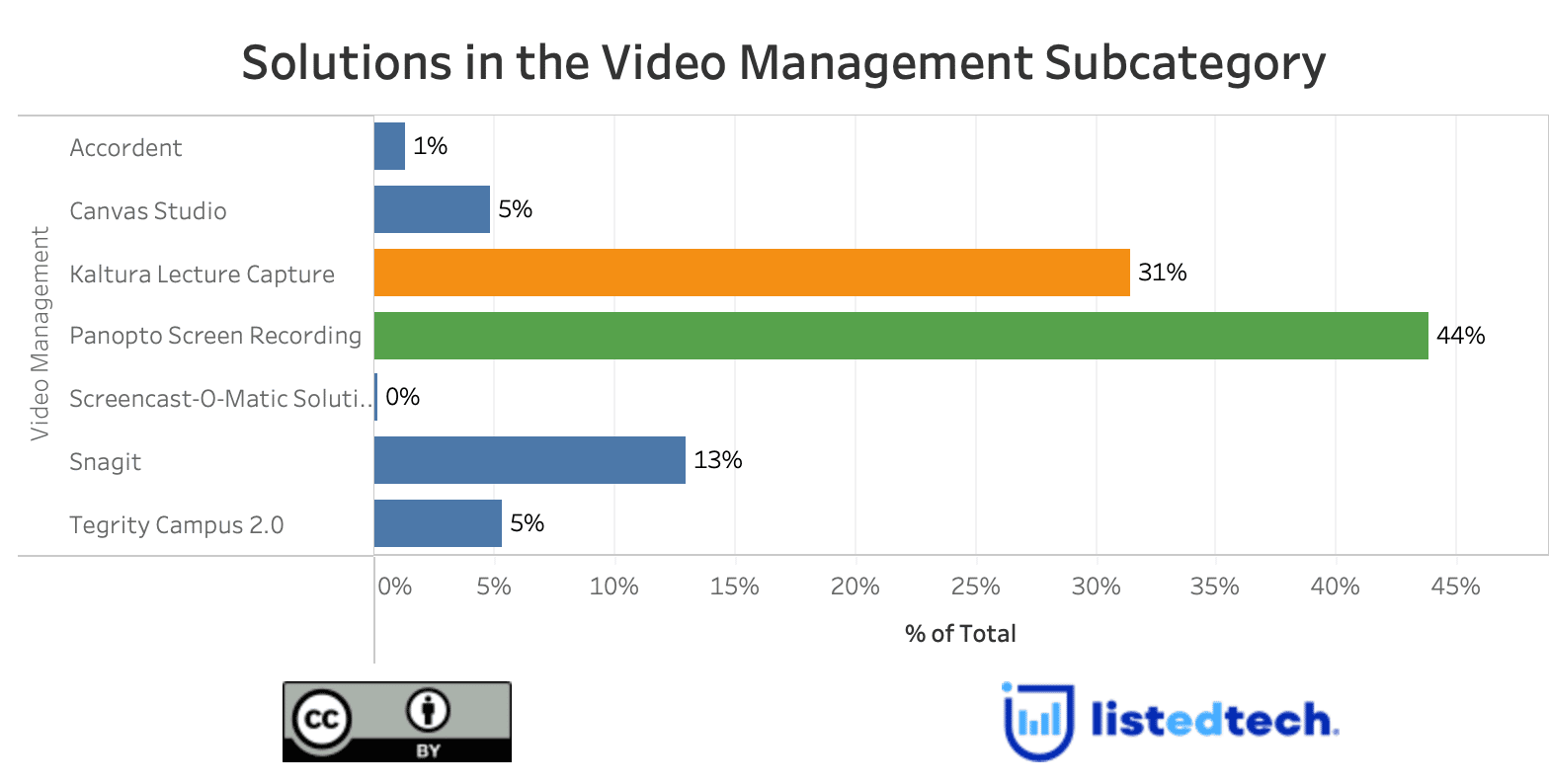 There is no doubt that Zoom dominates the conferencing systems group. Like other product categories, not all solutions in a large group compete for the same piece of the pie. For instance, while Zoom and Microsoft Teams focus on live streaming meetings, conferences and video calls, Panopto and Kaltura prominently provide video management solutions. At the end of July, we learned that Panopto wants to acquire Kaltura. This transaction could be a game changer in the video management subcategory.
Panopto and Kaltura in Numbers
Currently ranked 4th and 6th in total North America HigherEd market shares, Panopto and Kaltura have a combined client base of over 1,000 institutions worldwide. Contrary to Zoom and Microsoft Teams, the Covid-19 pandemic did not massively increase the market shares of Panopto and Kaltura. Between 2018 and 2022, both companies gained approximately 500,000 students (roughly 20% of their total enrollment), while Zoom gained 60% and Microsoft Teams 80%.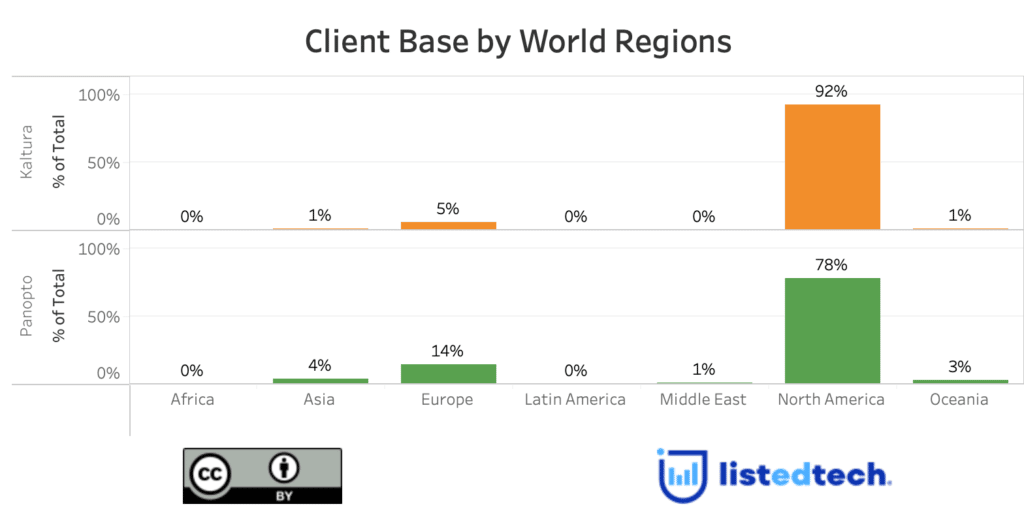 Panopto and Kaltura are very similar in their client composition and presence worldwide. When the different instances approve the transaction, Panopto will perform its daily business as usual since it already knows the geographic market (North America and Europe). Both companies are also massively implemented in HigherEd institutions. An important incentive for Panopto to acquire Kultura is almost no overlap between Panopto and Kaltura client bases.
Digging into the Conferencing System Product Category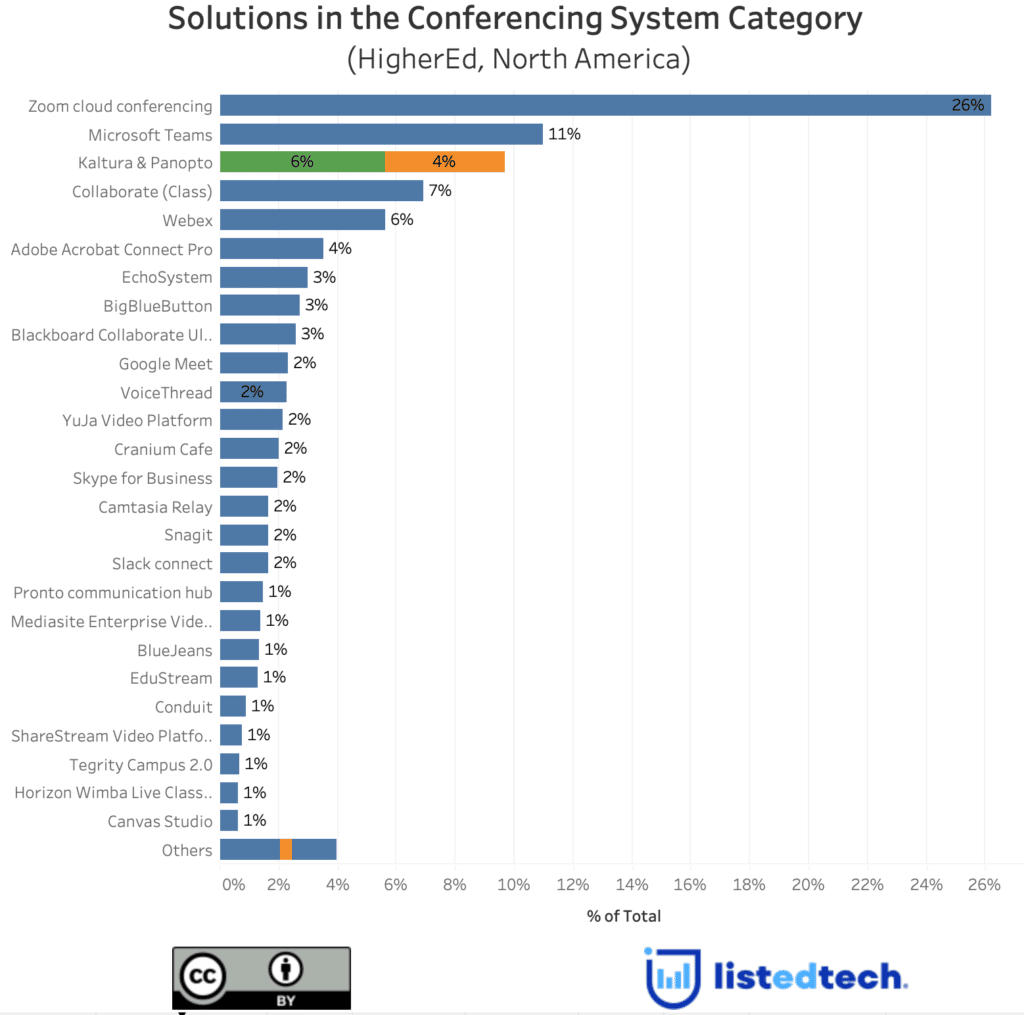 The graph above shows the whole conferencing product category. We categorize Panopto and Kaltura as video management solutions since most of the products they offer fall into this category. Panopto will control about 75% of the video management subcategory if the transaction materializes. This is the equivalent of the Zoom domination, if not more.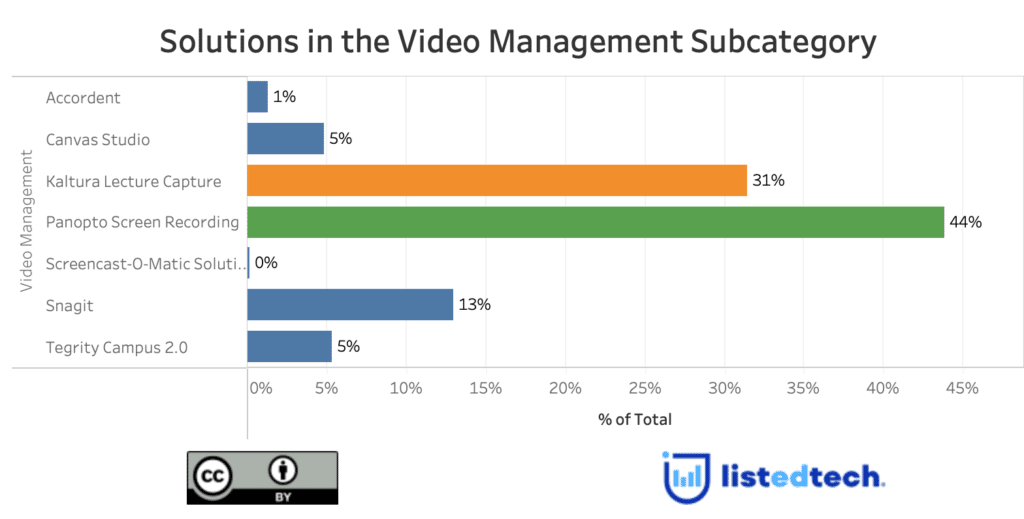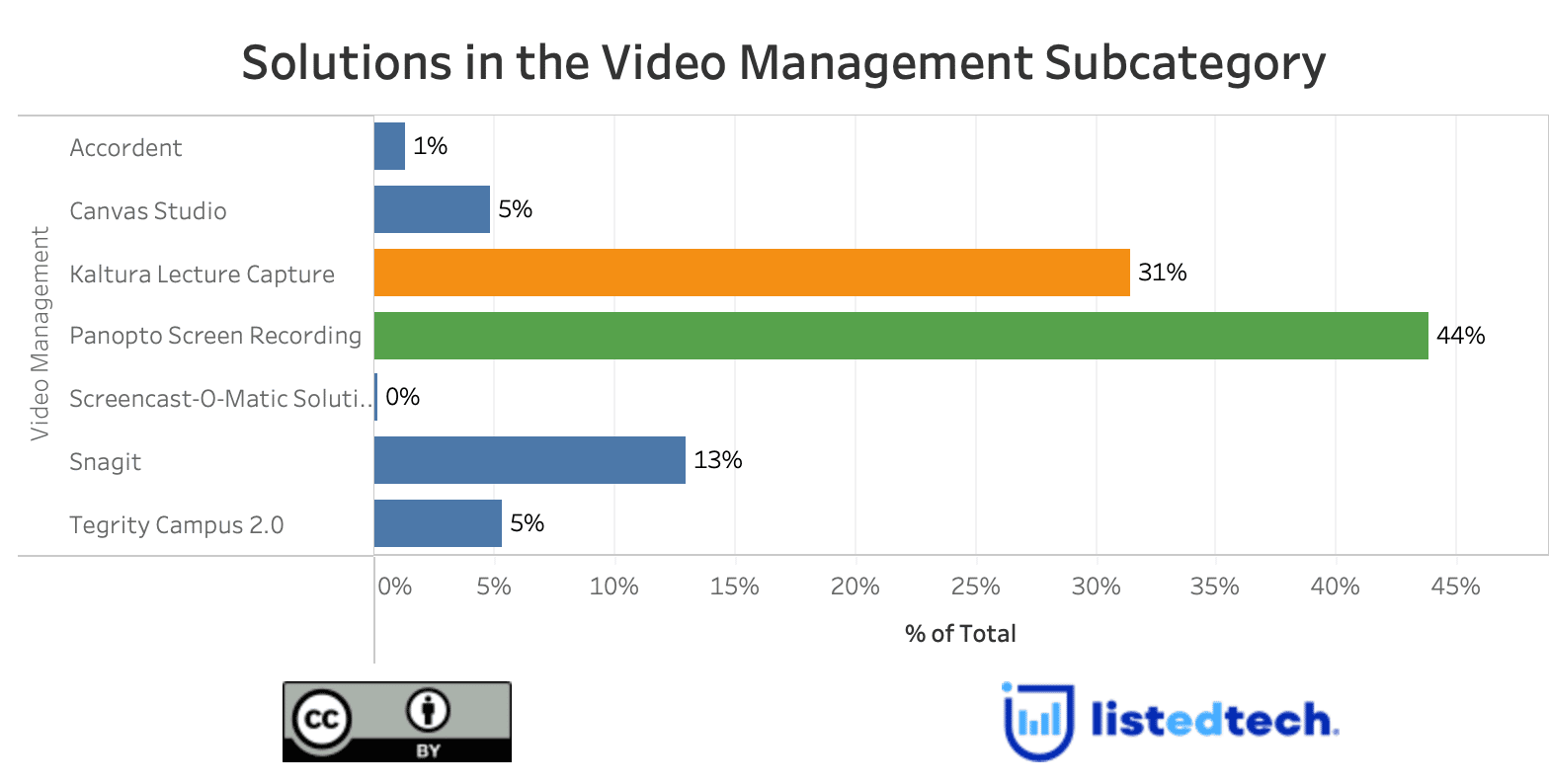 In terms of a financial perspective, Panopto could acquire Kaltura for a fraction of its initial IPO value despite Panopto offering "a 27.1% premium on Kaltura's closing price on Wall Street [of July 28]" (Globes, an Israeli business news source). It is important to mention that since its initial IPO, Kaltura's value has fallen by approximately 700 million, and the company has seen many obstacles to its business plan. "Kaltura's 2021 results fell short of analysts' expectations and in the first quarter of 2022 the company predicted annual growth of 5%-8%, after annual growth of 37% in 2021. The company sees negative EBITDA in 2022 of $27-32 million."
This acquisition will declare Panopto as the leader in the video management subcategory and offer a stronger, brighter and more stable future for Kaltura clients.