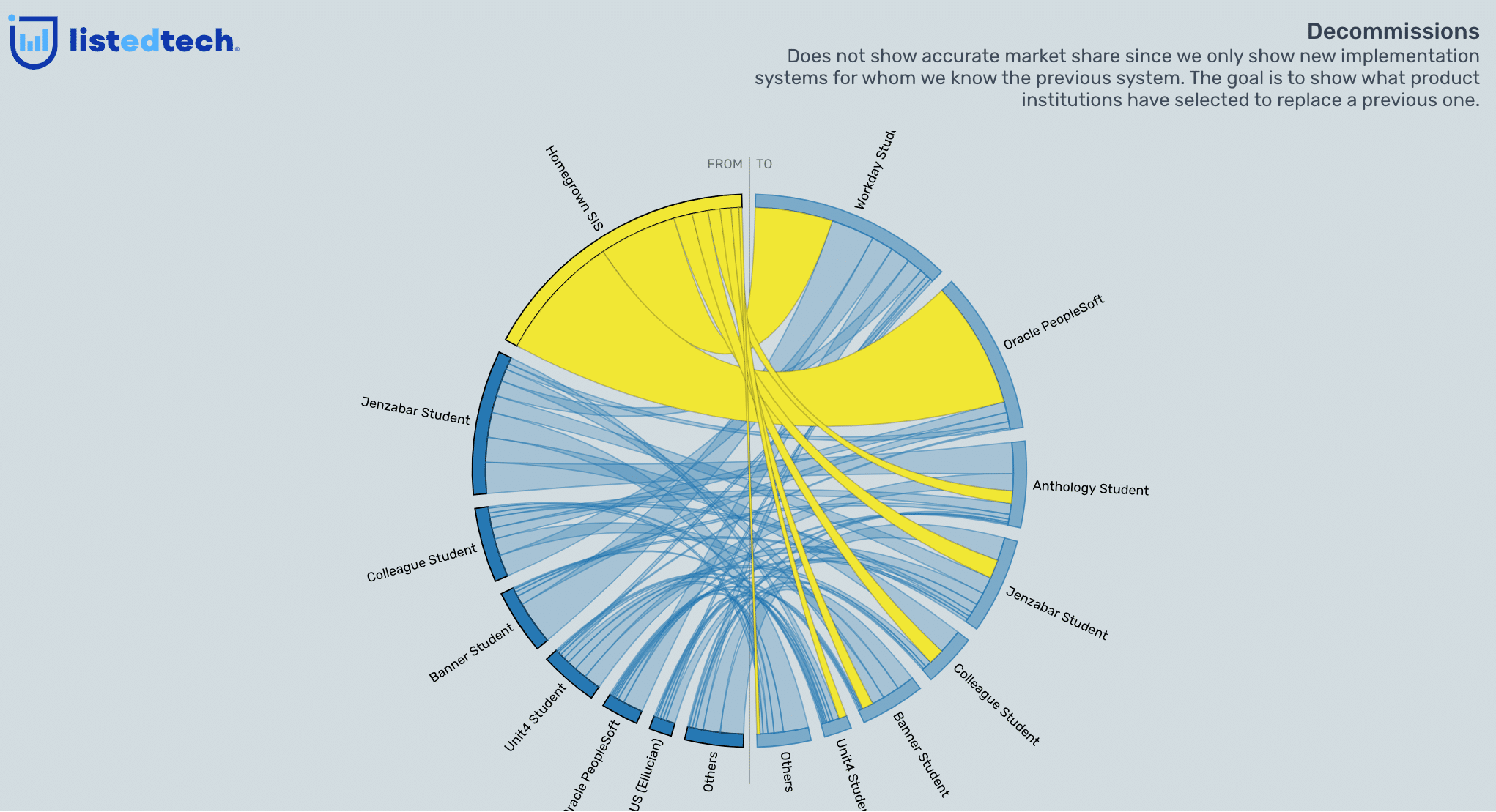 Since its inception in 2005, Workday steadily increased its market share in the human capital management product category. At first focusing on national and multinational companies like Aviva, CAE and Time Warner, Workday has now created the Student Solution. An increasing number of HigherEd institutions now consider replacing their student information systems with this solution.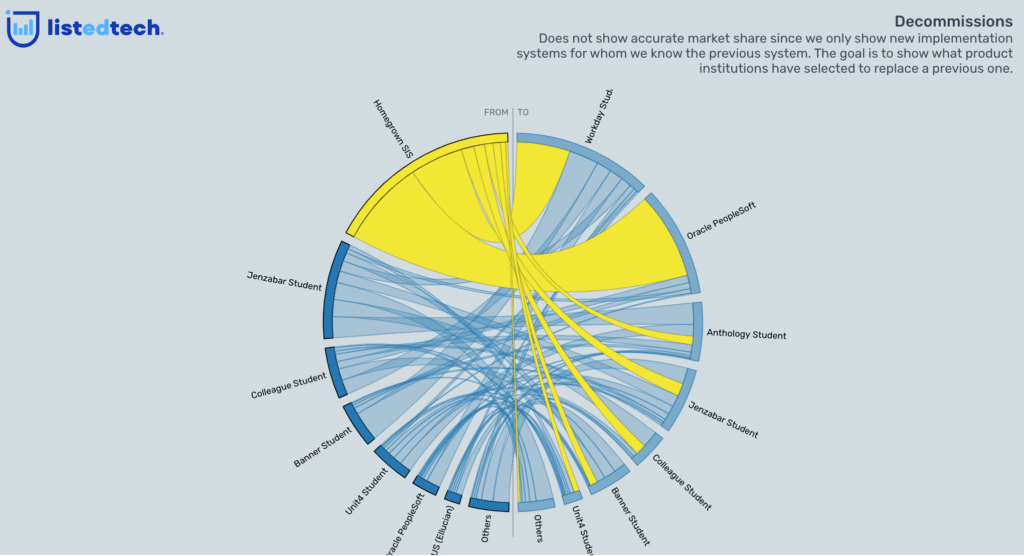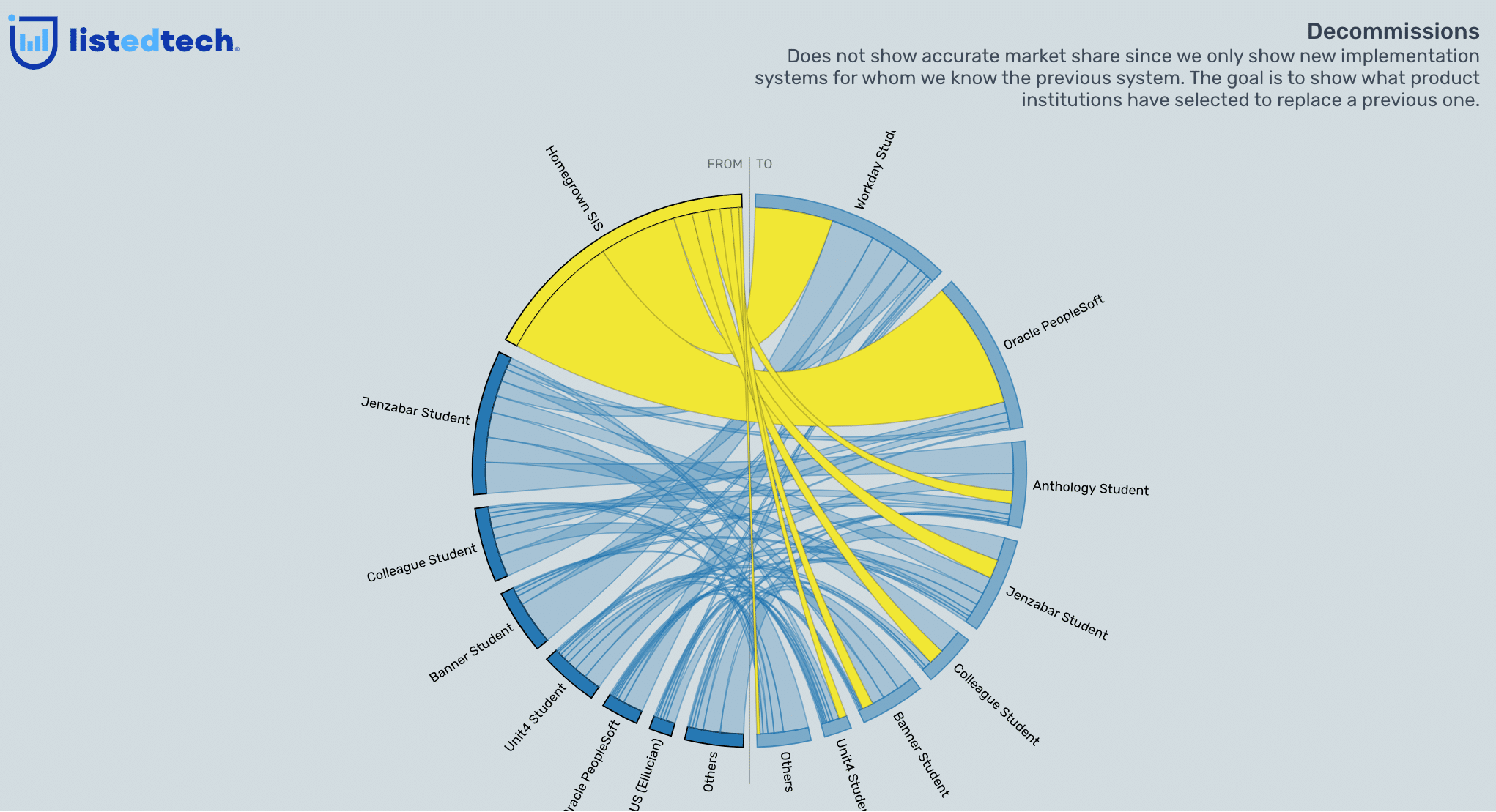 In a few weeks, we will share with you our yearly update on the SIS systems. Meanwhile, we wanted to show you what Workday Student has replaced or is replacing. Since the SIS market is saturated (all universities have an SIS, even if it's homegrown), a company can only increase its market share by replacing other systems.
Let's add a few notes before digging into the data. The data shown in the visualizations represent 124 implementations. For a university system that includes ten campuses, we counted each campus in the number of implementations.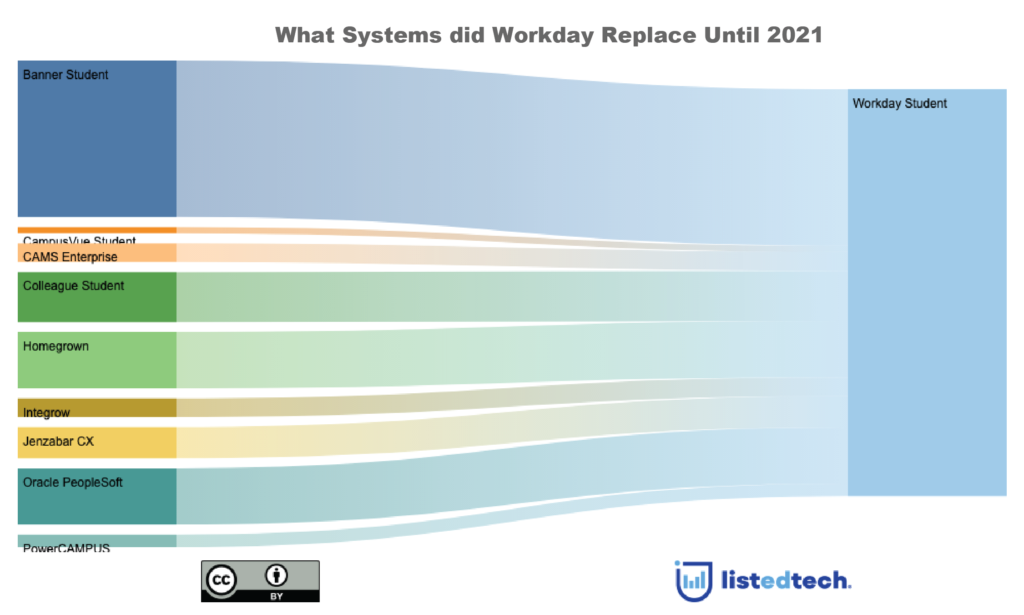 As a general rule, we cannot say that Workday is replacing one particular solution. It grows its market share from many companies. From the graph above, we can see that Banner Student seems to be the most impacted, but this is because Workday has replaced Banner Student in all of the Ivy Tech Community College. This college system has 14 campuses.
Oracle has also lost a university system to the benefit of Workday. Ohio State University, with six campuses, has switched its whole system suite from Oracle to Workday between 2018 and 2020.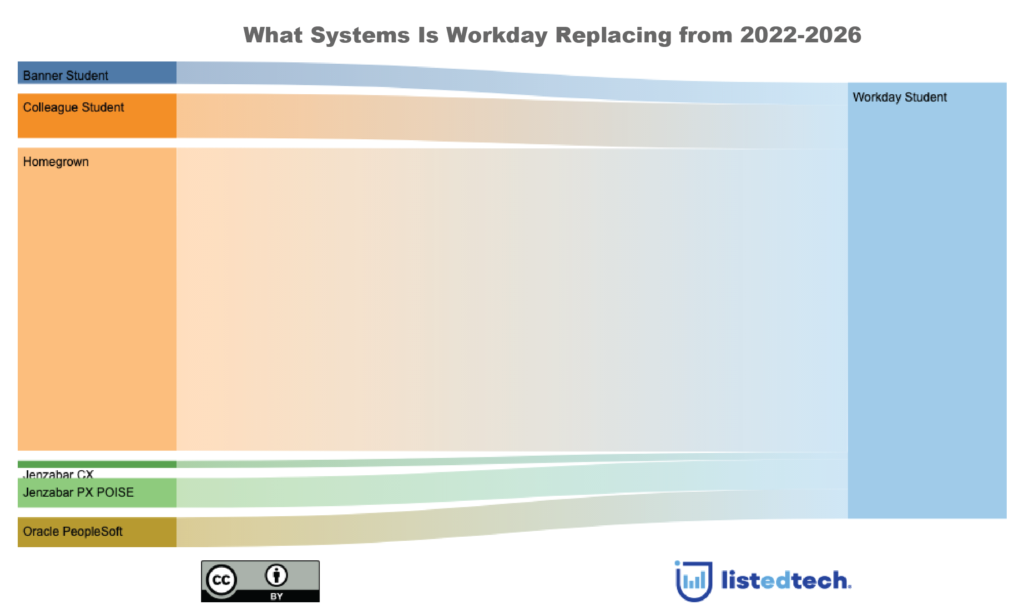 If we look at future Workday implementations, they are taking a big bite in the homegrown market. This is caused mainly because of the Minnesota State Colleges & Universities with 37 campuses switching from homegrown to Workday.
Workday's strength in winning new clients looks promising. North American HigherEd institutions select Workday SIS at an increasing rate, going from 10% in 2018 to about 30% in 2021 of new implementations and this is in a market which comprises very small institutions that would not consider purchasing a large enterprise solution such as Workday. For this reason, the 30% represents an even bigger share of the market for such a solution.