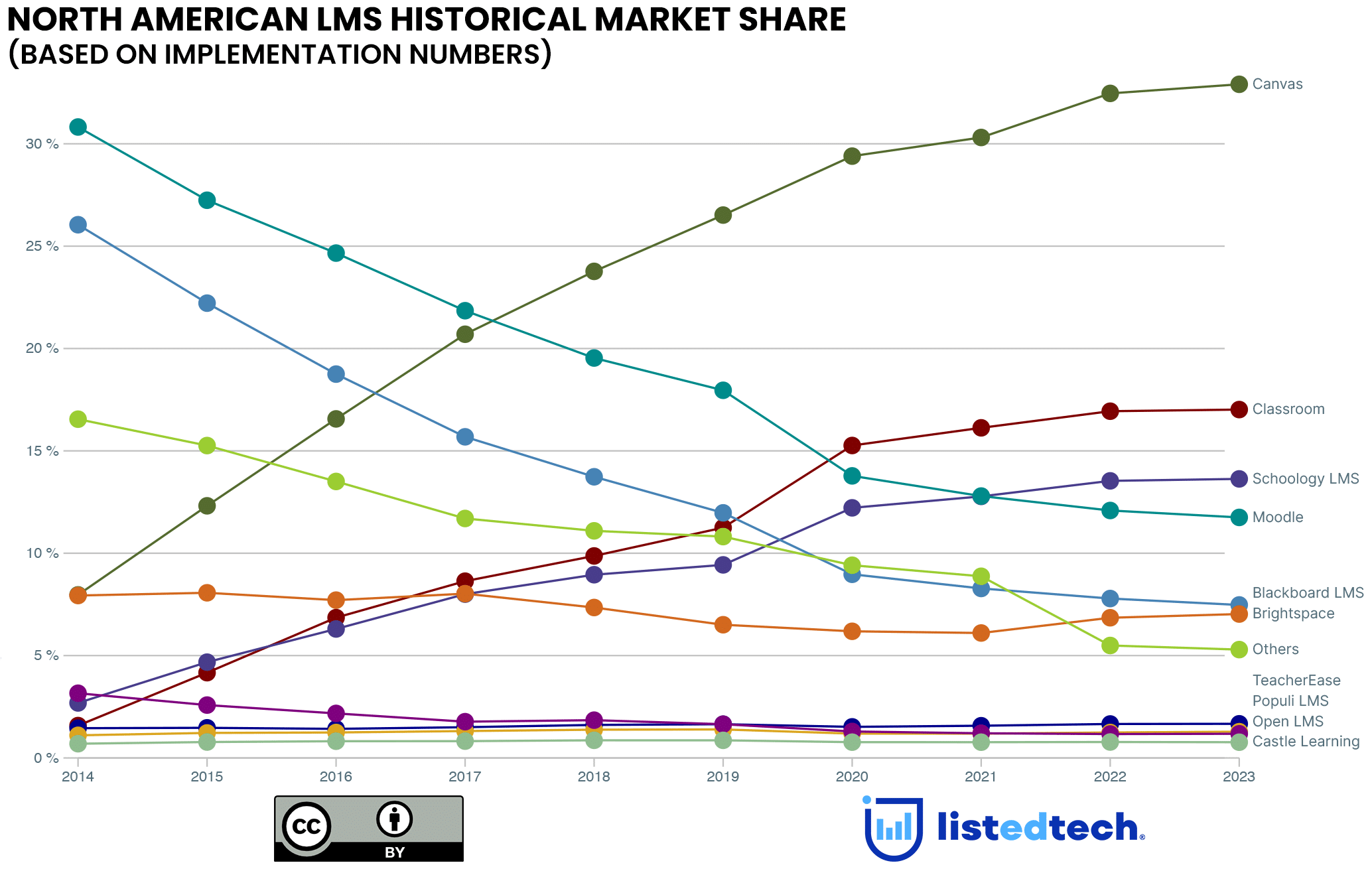 Note: This post combines all K-12 school districts and HigherEd institutions in North America.
The North American LMS market has evolved a lot over the past decade. The change is not in the proposed solutions but in the leading systems. In 2014, the two leading products were Moodle (31%) followed by Blackboard (26%). Today, Canvas has taken the lead with a 30% market share, and Classroom is in second position with 18%. The two leaders from a decade ago are no longer in the LMS top 3 solutions in North America.
We covered in its company profile the numerous reasons why Moodle has decreased in popularity. Although not as strong as in 2014, Moodle still answers the need for open-source solutions in the learning management system market.
With our new portal, we have reduced the market longtail to only show solutions with at least 1% of active implementations. The solutions under 1% are grouped in the Others.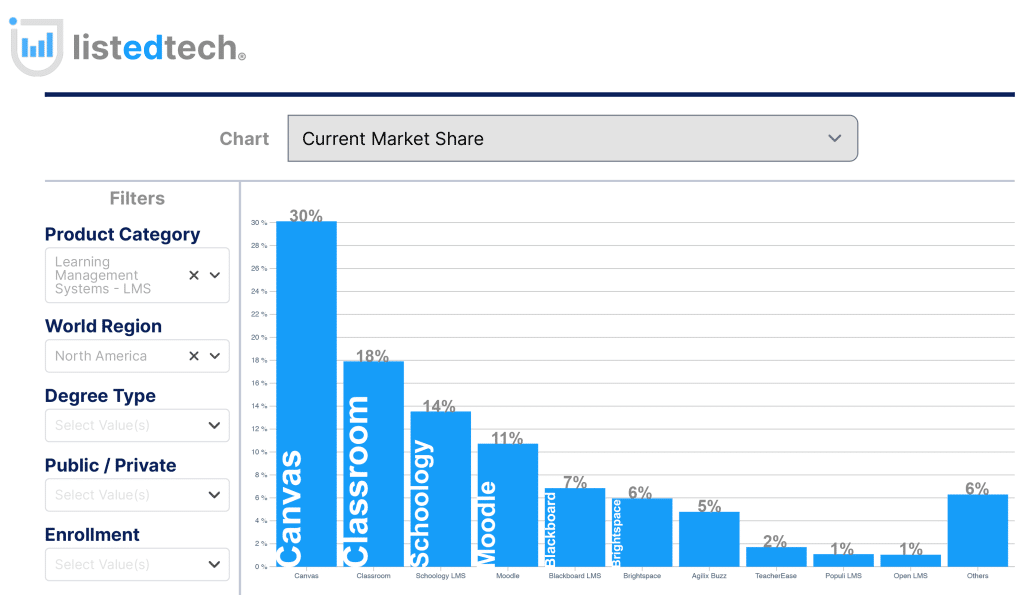 Some LMS solutions only target the K-12 submarket. Classroom (18% in the overall LMS market) and Schoology (14% overall) are in the top 5 players even when we include the HigherEd solutions. The two solutions are implemented in thousands of school districts and gained market shares since our last update a year ago.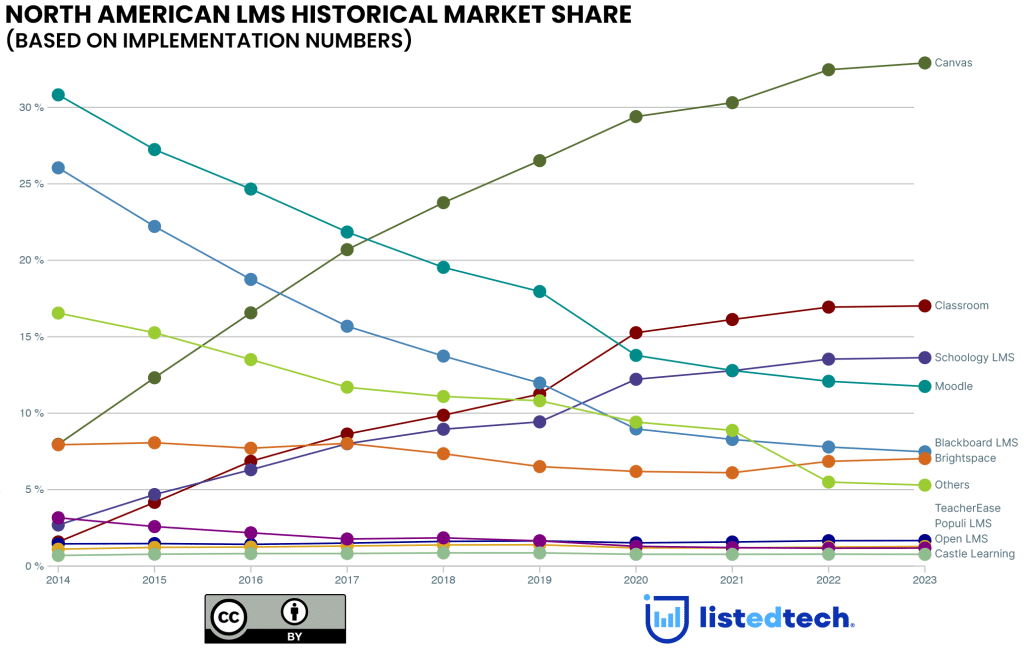 The North American LMS Historical Market Share graph shown above includes almost 25,000 implementations in school districts and higher education. Since some school districts or institutions use more than one LMS, we include all the data we have in the graphs available on our portal.
When we calculate the number of students using Canvas, the market share of this solution hits almost 38%. However, when using institution numbers, it represents "only" 30%. The leading product still outnumbers the other systems in the category. Brightspace has a small footprint in K-12, but the Canadian LMS is implemented in institutions with numerous students. It is also getting more implementations recently.
Different LMS Pricing for HigherEd Institutions and School Districts
Our data shows that the price per student for a HigherEd institution has a median of $7.30, while it is $4.30 for a school district. We can explain this situation because HigherEd and K-12 use different products with different sets of criteria.
We know that the COVID-19 pandemic impacted LMS implementations in early 2020. Now that this crisis is mostly behind us, we want to know what will affect the LMS market in the future. We have seen many acquisitions and mergers in the past, but will this continue? Will we see new products that combine LMS and other school features? Your guess is as good as mine.