Edtech companies, we know that you are always looking for data to back up your business decisions or to understand where you stand in your market. Today, we have launched a new type of access for our portal, specially designed for you.
On our portal, you are now able to find the most recent market trends. Since we update our database each day, you are sure to find the utmost data quality. You may also want to know how a specific product stands out in the market. The portal includes the product page, specifically tailored to show you market share per enrolment bands and market progression, among other data.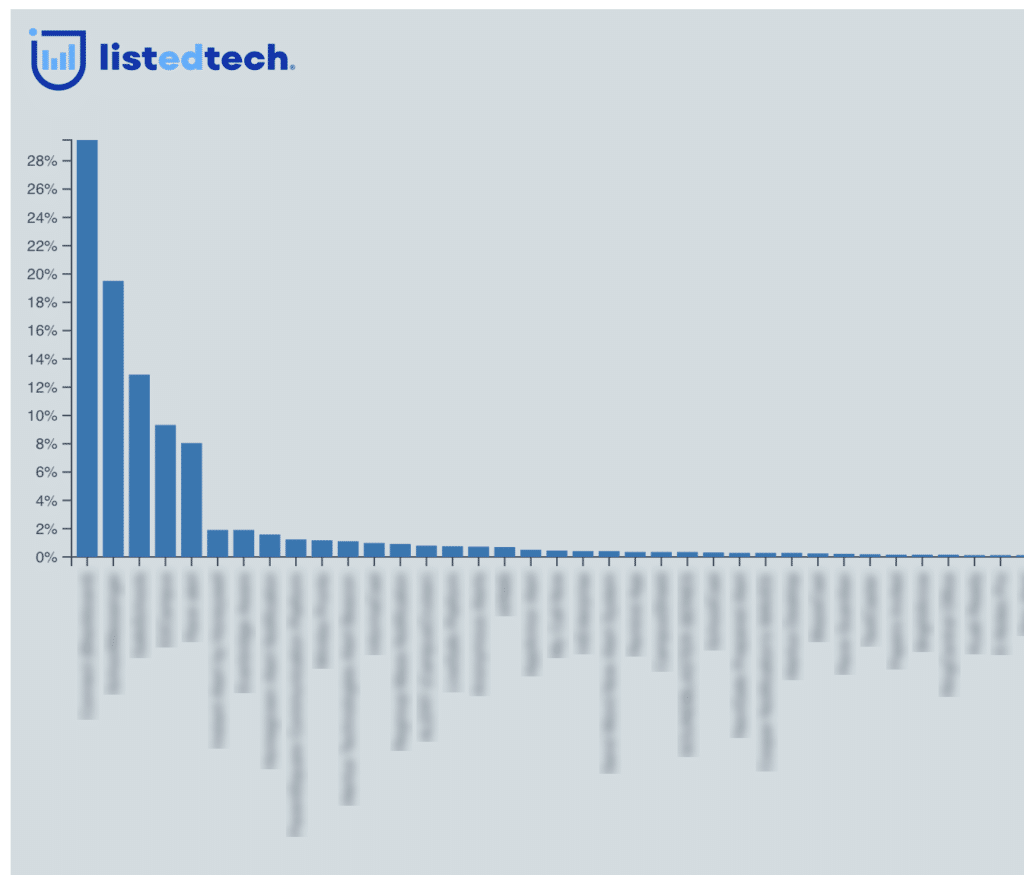 Differences between institution and company accesses
You may ask: what is the difference between company access and institution access? After all, LISTedTECH sells its institution access at a fraction of the cost of its company access. As a company representative, you can explore all product categories in the portal (as of November 2021, we have 21 groups). The portal also gives more filter capabilities (all degree types, institution types, and enrolment categories). By opposition, an institution only has access to the global trends (all institutions; all products) and the ones specific to its sociodemographic data.
In addition, we are pleased to offer custom data sets at a discount rate (20% off) for all company subscribers and more visualizations compared to the institution's access. We are striving to add more graphs shortly.
The company access to our portal is an opportunity for your company and your employees to access more than 2,8M data points. Here is a repartition of our data across the most wider-covered product categories.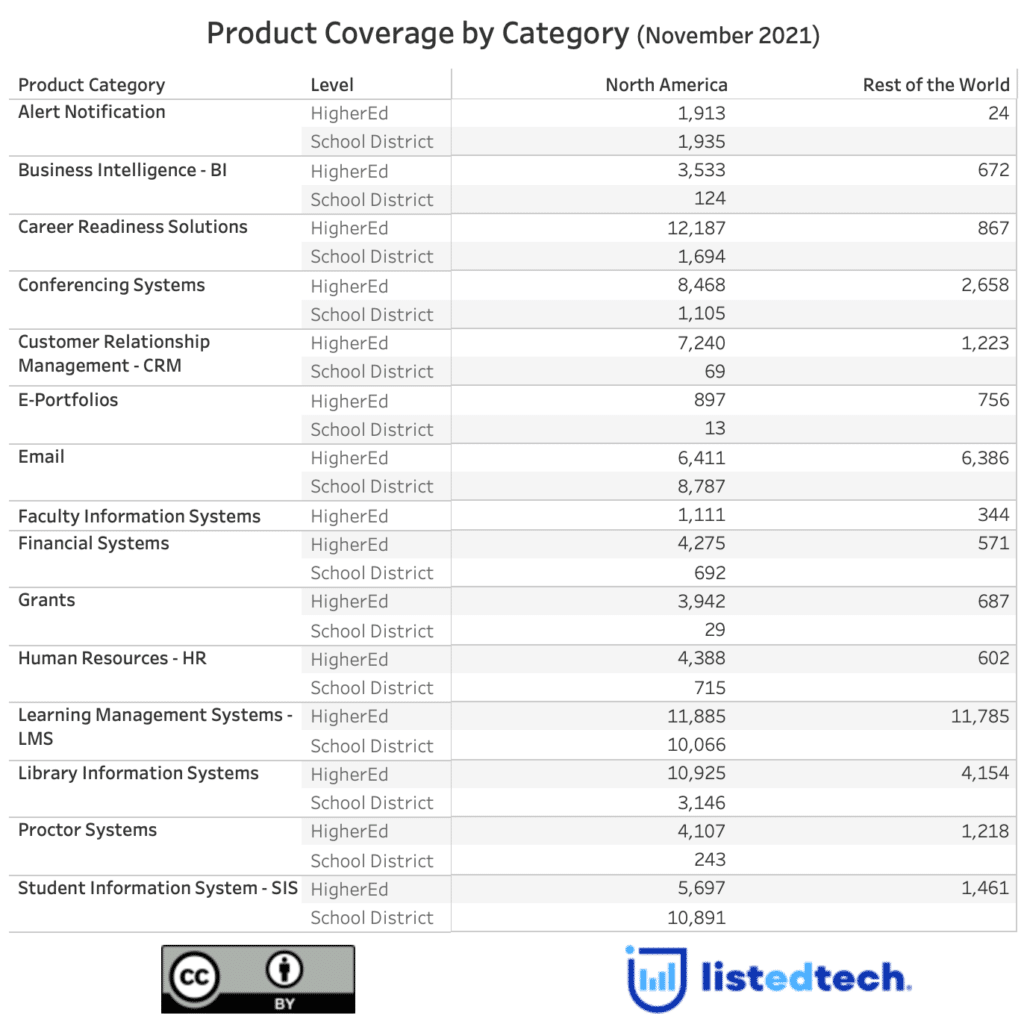 Please note that we work tirelessly to add more data on the international level every day.
Do you want to know more about our portal? Book a meeting with us to get a thorough overview of millions of data points at a fraction of our competitors' cost.