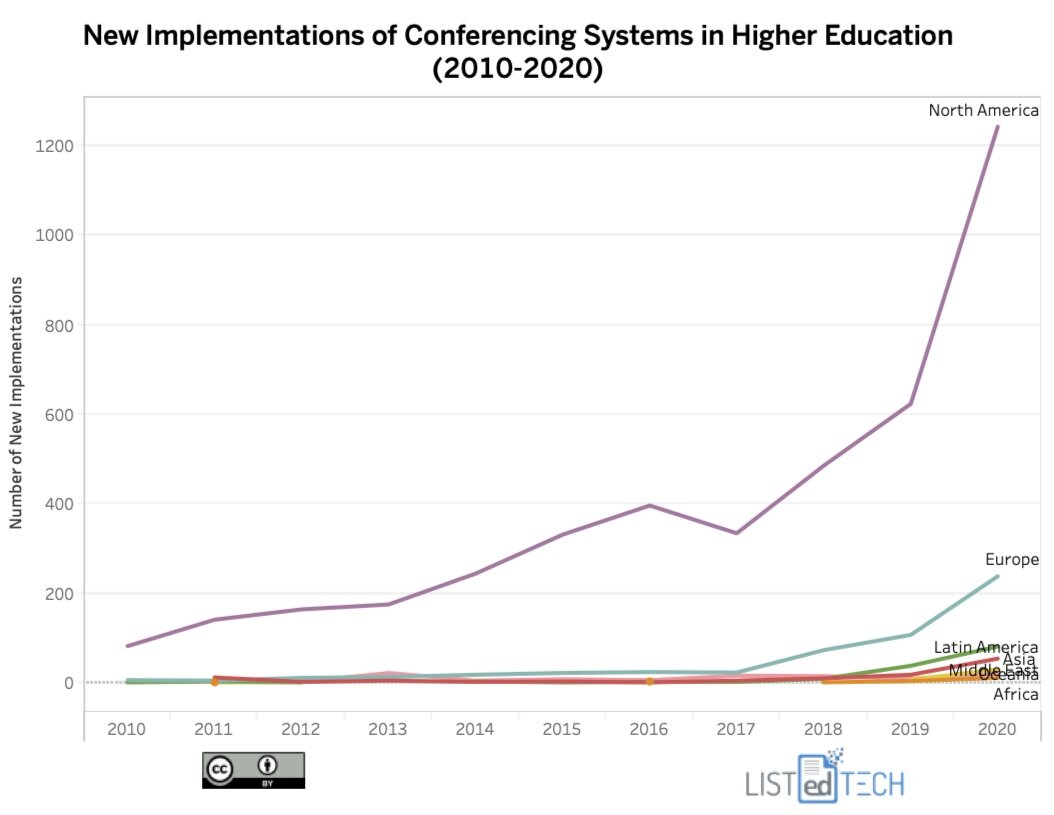 Digital conferencing systems have taken educational institutions by storm and made their way into mainstream education. Nevertheless, evidence suggests that many educational institutions are reluctant to adopt the latest conferencing technology.
Increasingly, students are expecting and demanding the implementation of advanced online tools and digital media for a more engaging and practical educational experience. No longer is video considered a welcome yet wholly optional extra – even those who study on-campus expect access to a rich variety of media as a core element of their course materials.
Of course, eLearning in particular is fueling global demand for more advanced and innovative conferencing systems. As LISTedTECH reported, digital conference systems are becoming the new norm for schools and colleges worldwide. This increase in demand was clearly related to the COVID-19 pandemic.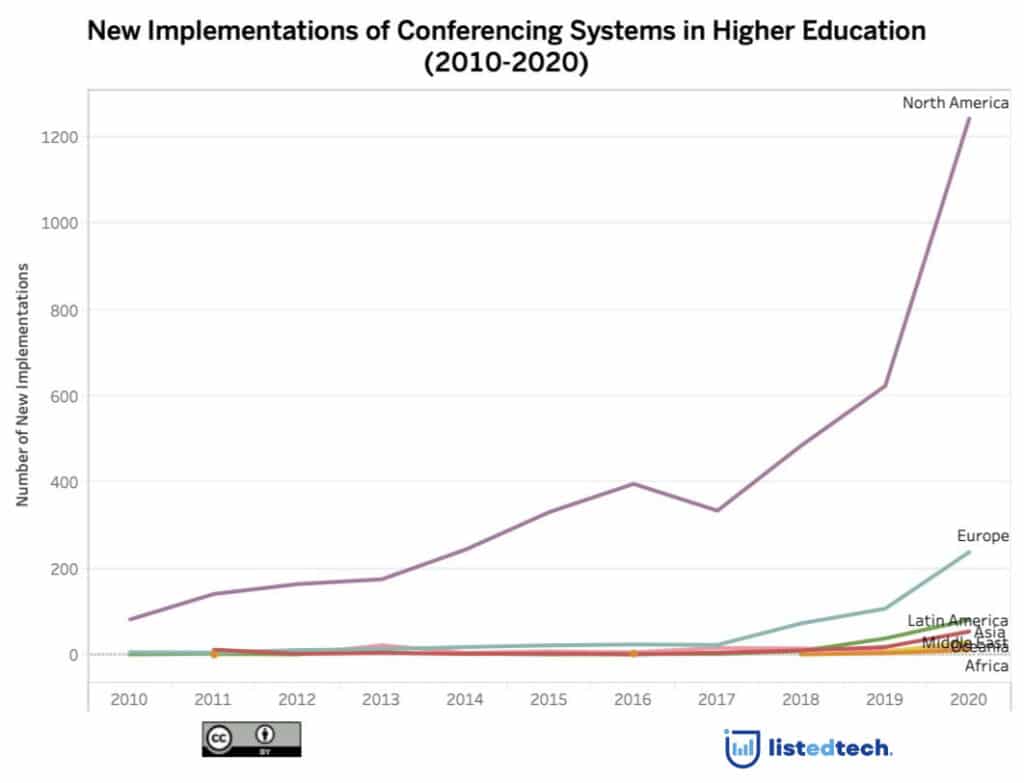 It's currently estimated that the total value of the global eLearning market will surpass $250 billion by the end of 2022. In addition, research suggests that the overwhelming majority of educators and faculty members are both willing and keen to support advances in digital education models.
The incorporation of video clips in traditional lectures isn't anything new, but advanced conference systems pave the way for a more engaging real-time educational experience.
Classroom Video Calls
As was learned in the harshest possible way in 2020, there will always be instances where students and educators cannot attend lectures or classes in person. Video has been used for some time for the facilitation of distance learning, though has traditionally been considered a much less personal approach than in-person tuition and therefore inferior.
Real-time video conferencing (as opposed to pre-recorded video clips) overcomes the personalization issue. Students and educators are able to interact in real-time, facial expressions and gestures add to the quality of the communication and questions can be asked at the opportune moment.
This type of classroom video conferencing provides remote learners (and those unable to attend) with all the benefits of a traditional lesson or lecture. It also makes for a more engaging and enjoyable experience, helping learners feel as if they're part of a community rather than alone at home…or wherever they're studying from.
Global Knowledge Exchange
The benefits of conferencing systems for education are by no means limited to students alone. The technology can also be used as an invaluable local, national, and even global knowledge exchange platform, connecting teachers, lecturers, researchers, speakers, and faculty members in general with one another.
Digital conferencing technology effectively eliminates any and all potential issues caused by physical distance. It enables multiple contributors to take part in the same class or lecture, it allows educators and professors to collaborate on important projects, it facilitates distance tutoring with learners from all over the world, and so on.
Some of the most popular video conferencing platforms currently in use (like Zoom) also support additional features like Q&A sessions and polls. All of which can significantly enhance the educational experience, while at the same time simplifying the process of providing quality education for teachers, lecturers, professors, and faculty members.
Additional Benefits of Video Conferencing in Education
Another advantage of video conferencing is the way in which it enables educators to adapt their teaching styles to suit the preferences and requirements of their students. If clarification on key points is required, it can be requested in real-time.
Similar to conventional video course content, real-time video conferences can also be recorded to be played back as many times as the learner requires. Additional elements such as transcriptions and captioning are no longer restricted to recorded video clips – the latest Artificial Intelligence-powered software can be used to transcribe video calls in real-time.
It's even possible for the spoken communication during the conference to be instantaneously translated into almost any language and included as subtitles for the benefit of learners.
Benefits for Educators and Faculty
Tracking and reporting functionalities can also prove useful for educators and faculty members. In real-time, those chairing or contributing to video conferences can see who is attending the class or lecture, who has watched previously recorded lectures, how many times, the duration of their combined viewings, and so on.
Learners may also be invited to submit their own comments, recommendations, and requests, based on the content viewed. All of these enables educators and lecturers to improve the quality and value of subsequent clips and conferences, for the benefit of their learners.