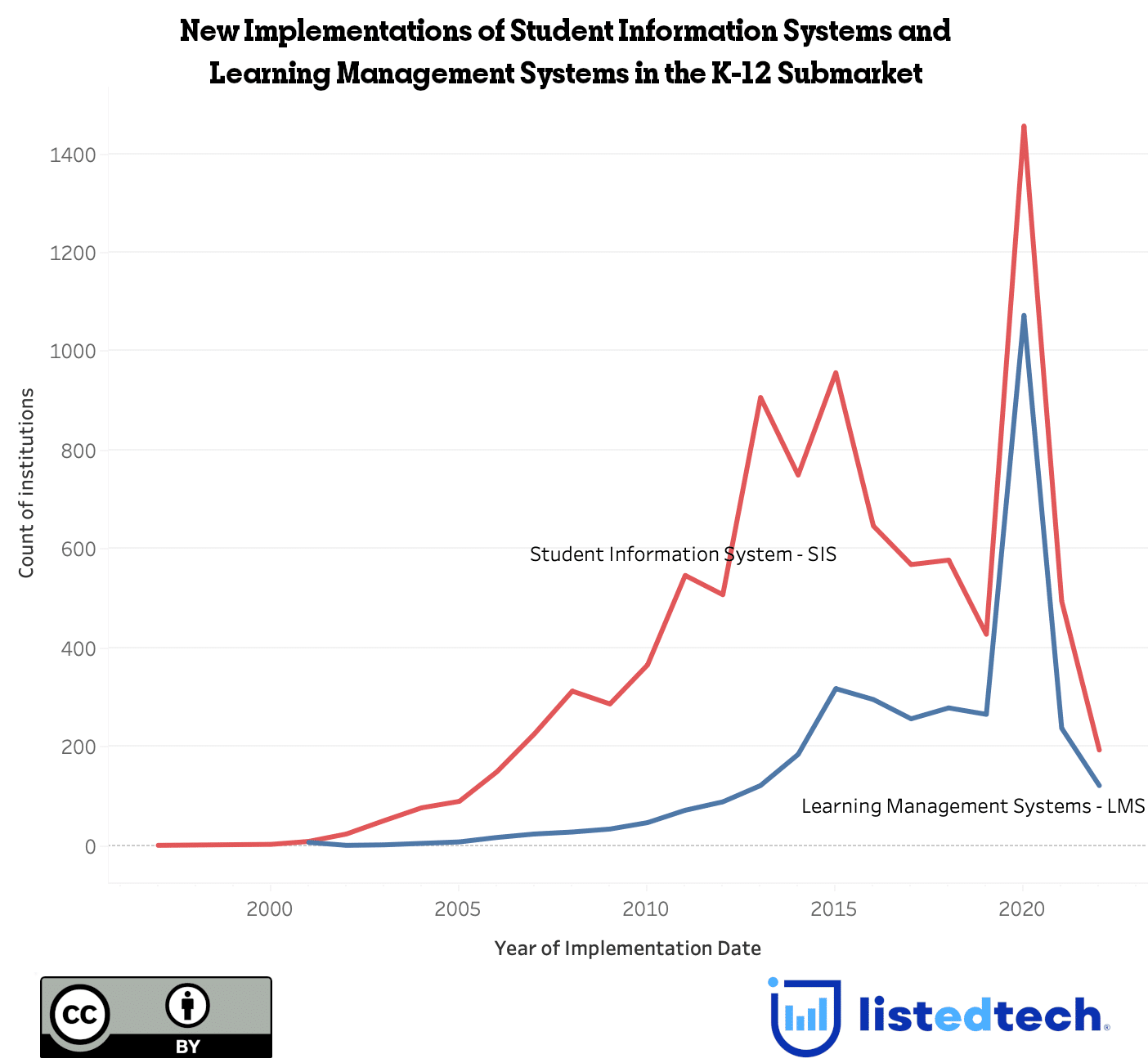 As part of our regular operations, we take time to do quality control and to explore our database. When we see uncommon trends, we dig down into them to better understand what can cause these differences. In this post, we would like to dig into our dataset to explore why we have such a big difference in our numbers for K-12 learning management systems (LMS) and student information systems (SIS). During phone conversations, some clients questioned the difference between the two systems. After all, we do have similar numbers in the HigherEd submarket (have a look at Table 1). Why is K-12 so disparate?

The answer might reside in the enrollment size. In fact, when breaking the enrollments down into groups, we notice that we do have a lot more SIS data for smaller school districts compared to LMS.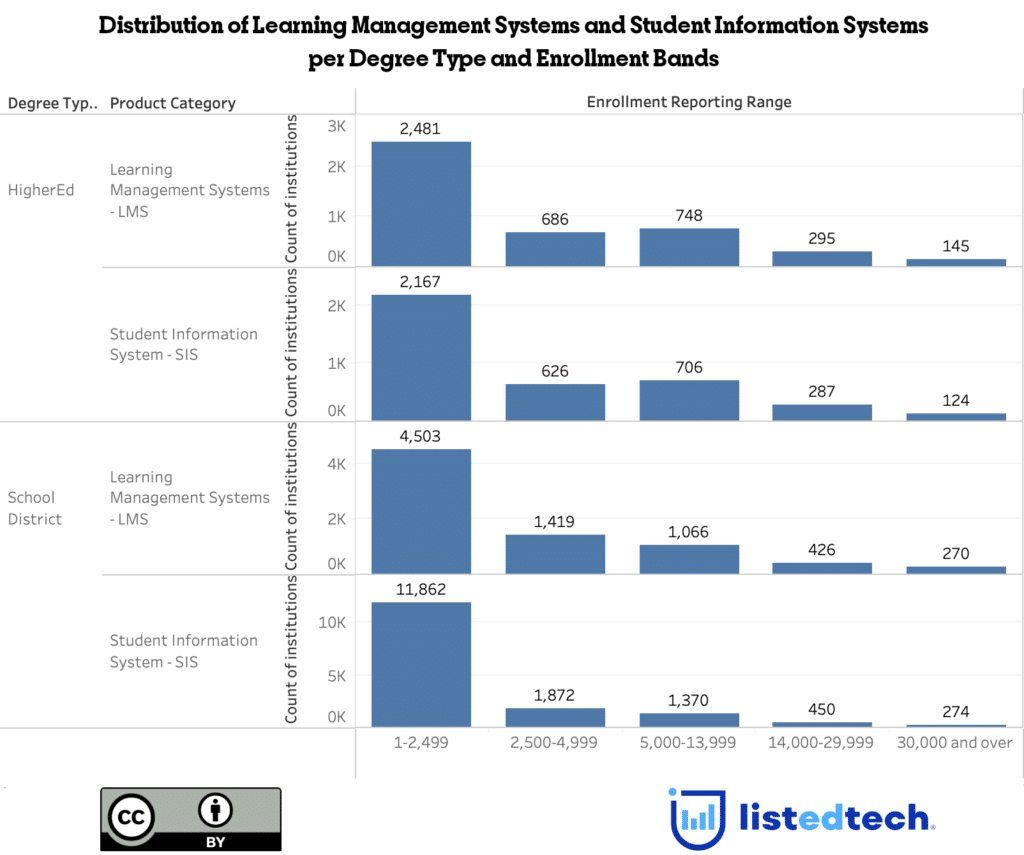 Let's isolate the smallest enrollment group (1-2,499 students). We can see, in table 3, that both LMS and SIS got their COVID-19 peak in 2020, almost in the same proportion. The difference is that school districts implemented SIS at a higher rate compared to LMS in the years leading up to the pandemic.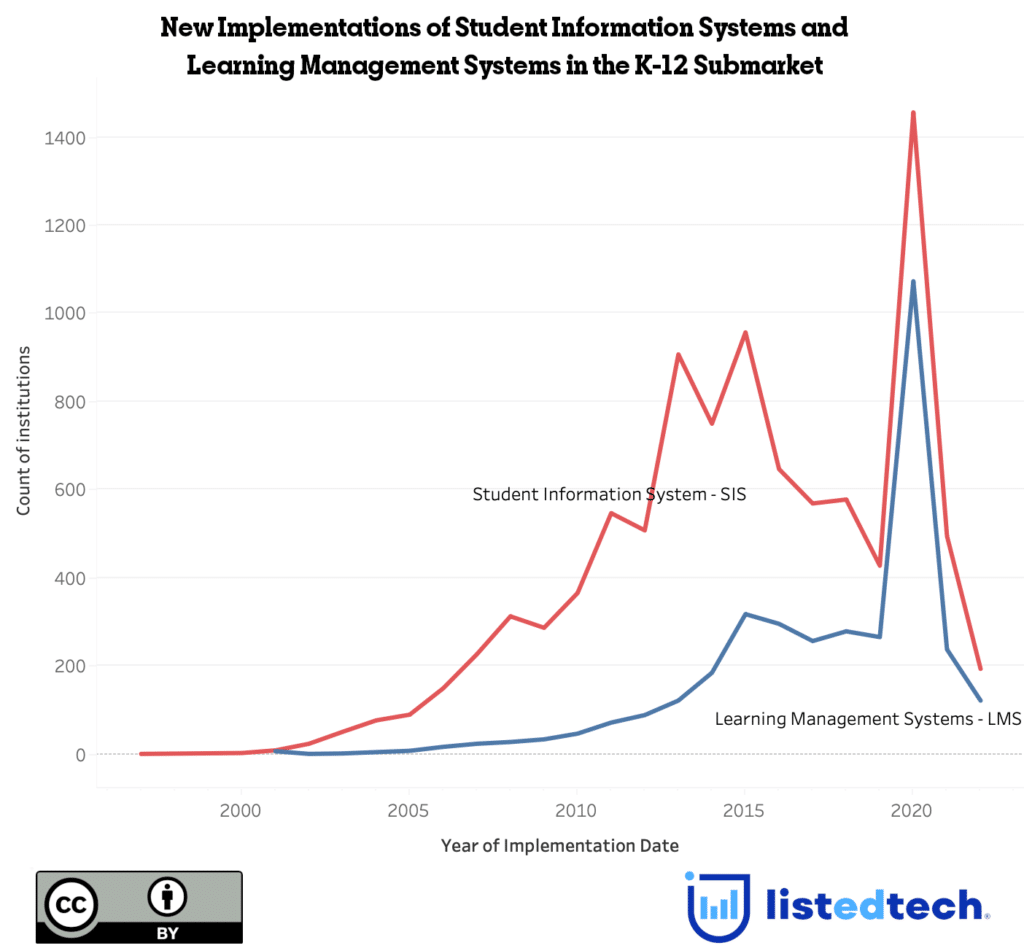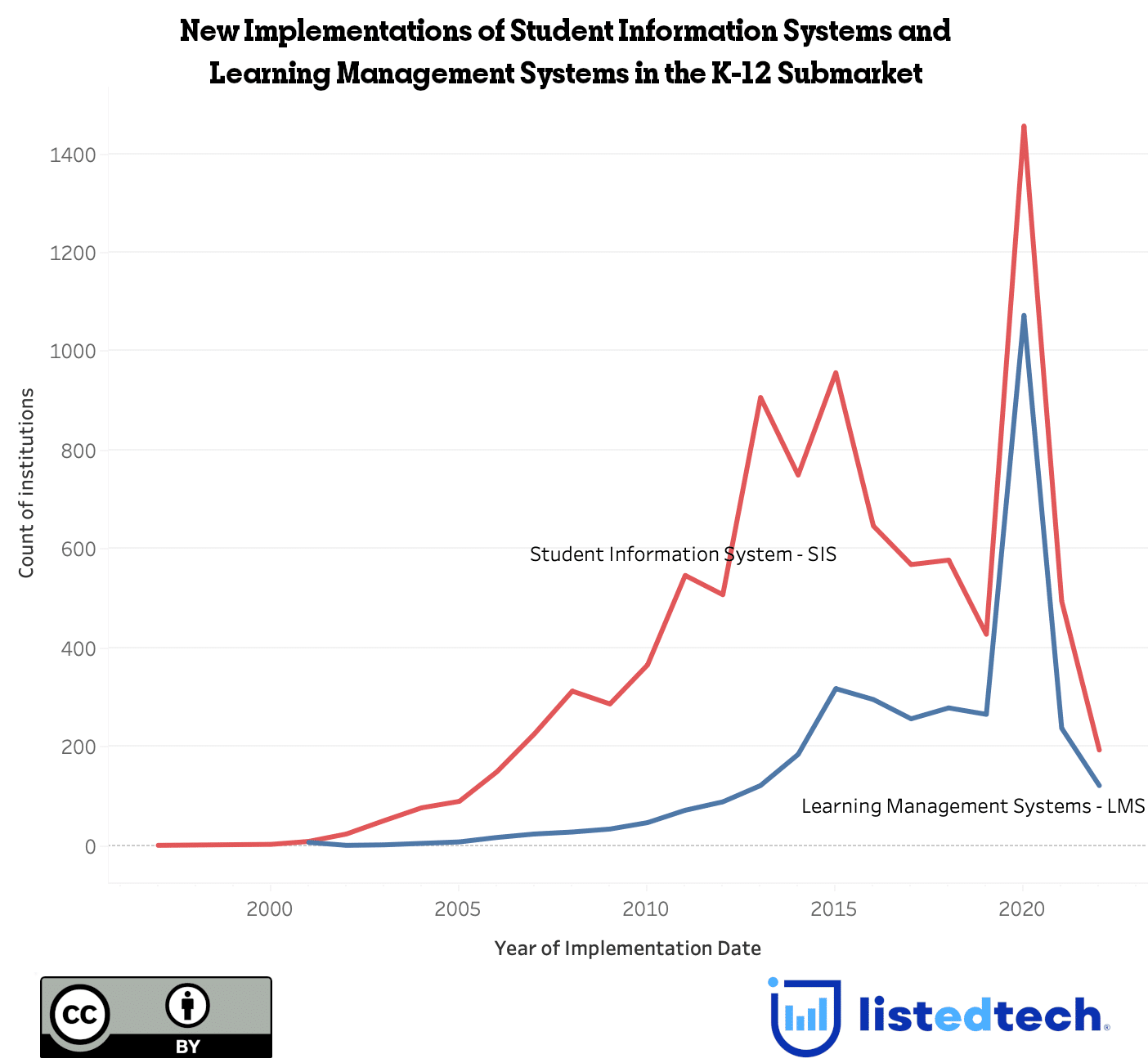 What Could Explain the Discrepancy?
Earlier, we mentioned that the enrollment size might be the answer to why a school district decides not to implement an LMS. The size of the school district could certainly help us understand the dynamics. With several school districts having only one or two schools (many private establishments are in this situation), the average size of a US school district in our database is 550. Do we need an LMS now that in-person education has resumed and the whole school sees each other in the hallway every day?
Digging in more detail, we see that 20% of school districts that do not have an LMS use FACTS Management Company for their SIS. Looking at the FACTS website, its LMS resembles more an e-learning solution. Is the SIS solution providing some LMS components that could be sufficient for some school districts? Is the FACTS LMS pricing list simply too high to be interesting? If you have an idea about this specific case, we would love to hear from you: @listedtech on all major social media.
Another possibility could be that we do not track K-12 learning management systems used by smaller school districts. Could they mimic an LMS with regular productivity suites (Google, Microsoft)? Anyhow, we are still investigating the reason why more than 6,000 school districts have decided not to invest in an LMS.