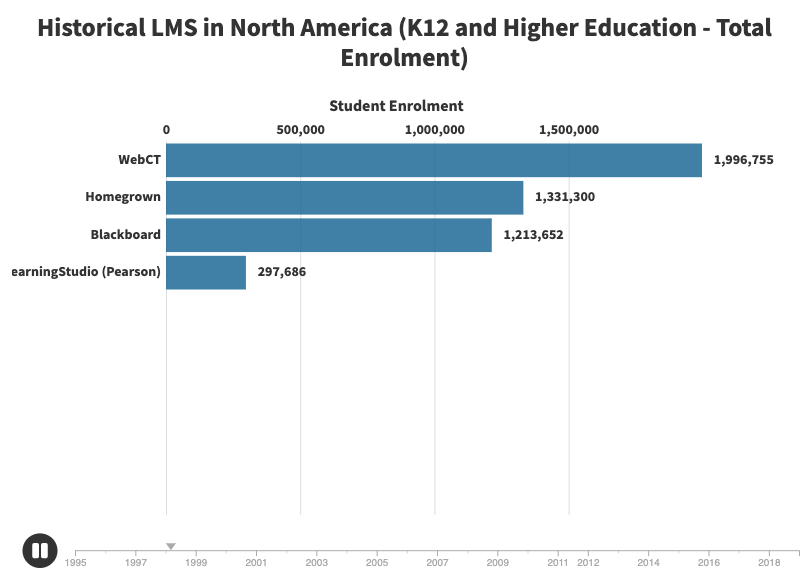 In the last few months, the LMS world has seen the potential sale of Instructure and the sale of Schoology. To explore the history of the LMS world, we decided to build a Bar Chart Race to show the evolution of the market share for the past 20+ years.
The LMS market share has evolved quite a lot since 1995. At first, like for other educational systems, most institutions had their own homegrown system. Then, a few private companies emerged (i.e. WebCT) and smaller products (in terms of student enrollment) began to reach new summits (i.e. Blackboard, Moodle, D2L and Canvas).
Data information:
The data represents total student enrollment.

It's based on the most recent enrollment and not the actual enrollment of a said year.

The chart includes all K-12 school boards and HigherEd institutions in North America.
If you don't see the animation please reload the page or follow this link.