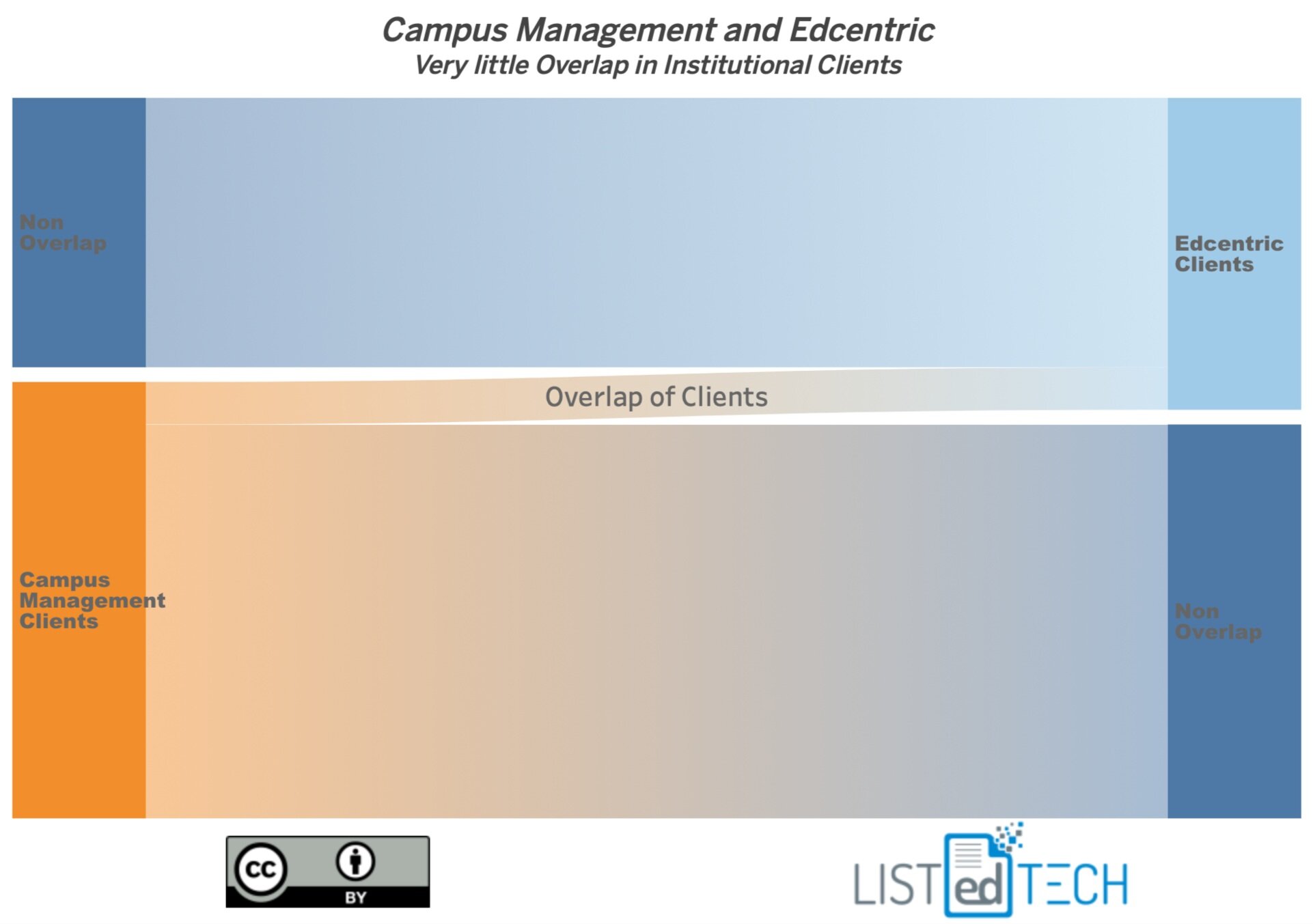 As announced on Thursday, Leeds Equity sold software providers Campus Management and Edcentric to Veritas Capital. This is a big transaction considering the number of Higher education institutions impacted; Campus Management serves over 1,100 colleges and universities in over 30 countries and Edcentric assists 1,400 higher education institutions.
Here's a bit of history regarding both companies:
Campus Management was founded in 1998.

It was purchased in 2008 by Leeds Equity Partners.

2008 was also the year that Campus Management purchased Talisma Corporation.

Campus Management acquired product lines from Hobsons in 2017, and

it acquired Education Partners in 2018.
Edcentric was founded in 2014

It acquired iModules Software in 2014.

In 2015, it acquired OrgSync and Campus Labs.

Campus Labs then acquired

CoursEval™ in 2017

Chalk & Wire in 2018

IDEA Education 2019
Campus Management and Edcentric have very little product overlap, but they complement each other in that they are positioned to help higher education institutions improve their overall efficacy in providing platforms that could potentially respond to the institutions' needs in regard to robust organizational systems. Veritas might be in a better position to leverage these companies' symbiosis to help upsell their respective products.