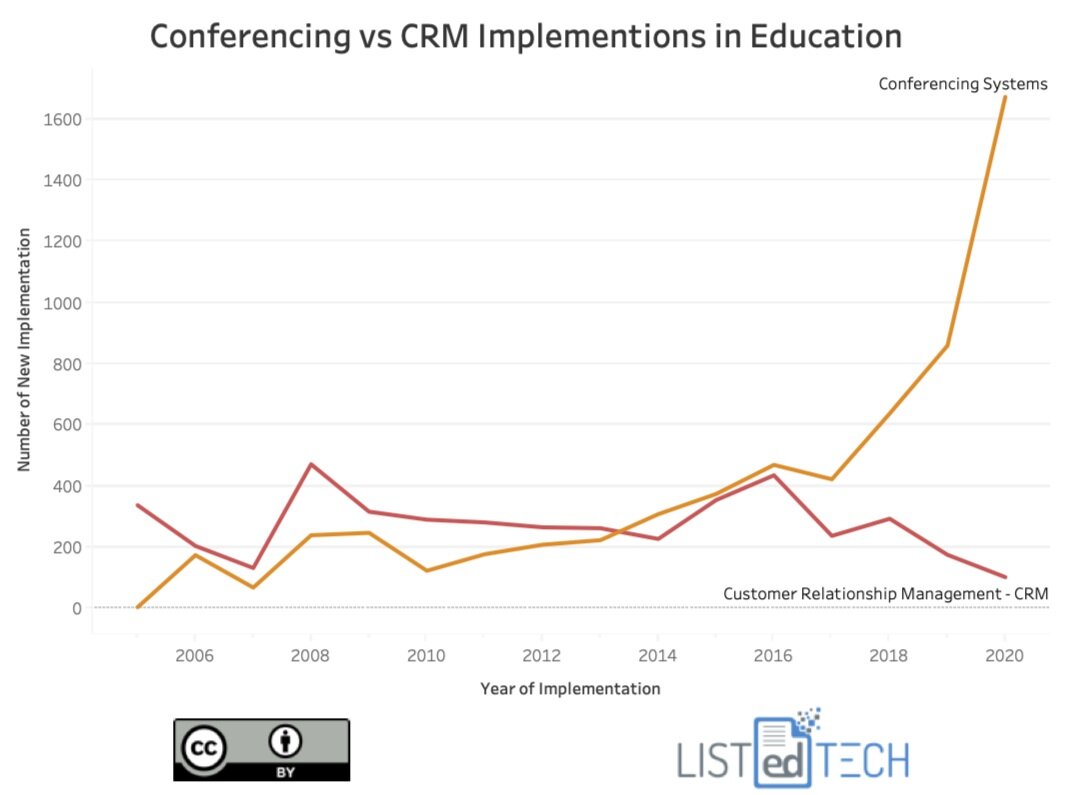 On December 2nd, 2020, Salesforce announced that it will acquire Slack for 27 billion. Though it has minimal implication in the educational market (except for a possible integration of Slack to the Salesforce CRM), this shows how a CRM-driven company decides to diversify its activities to get through this pandemic period.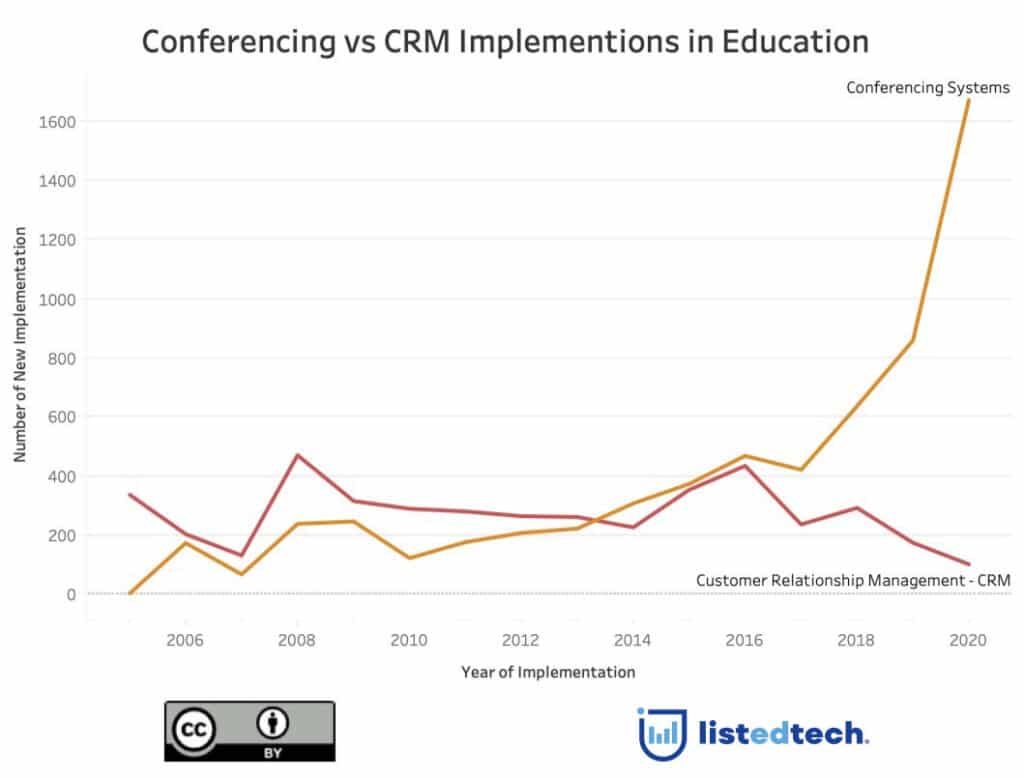 As you can see in the graph above, 2020 this not impact CRM systems as positively as the skyrocket results we saw with conferencing systems. We all know the reasons why conferencing systems are the flavor of the year, but this graph also shows how vital diversification is necessary for CRM companies to survive in these harder times.
Despite the end result of Slack being acquired by Salesforce, the initial intention was for Slack to buy Quip, the collaborative content platform. Salesforce president and COO Brett Taylor mentioned that they wanted to acquire Slack "because it really allows [Salesforce] to bring together all the pieces of their platform, one that has expanded over the years from pure CRM to include marketing, customer service, data visualization, workflow and more." It also adds a communication component to Salesforce's other products.
Salesforce and Slack decided to join their forces to compete against Microsoft and its product Teams. Both companies have several historical issues, including lawsuits.
Slack joins MuleSoft (integration company) and Tableau (data visualization software) in the group of recent acquisitions by Salesforce. It will be interesting to see if Salesforce decides to integrate the company within Salesforce or to keep it independent like MuleSoft and Tableau.