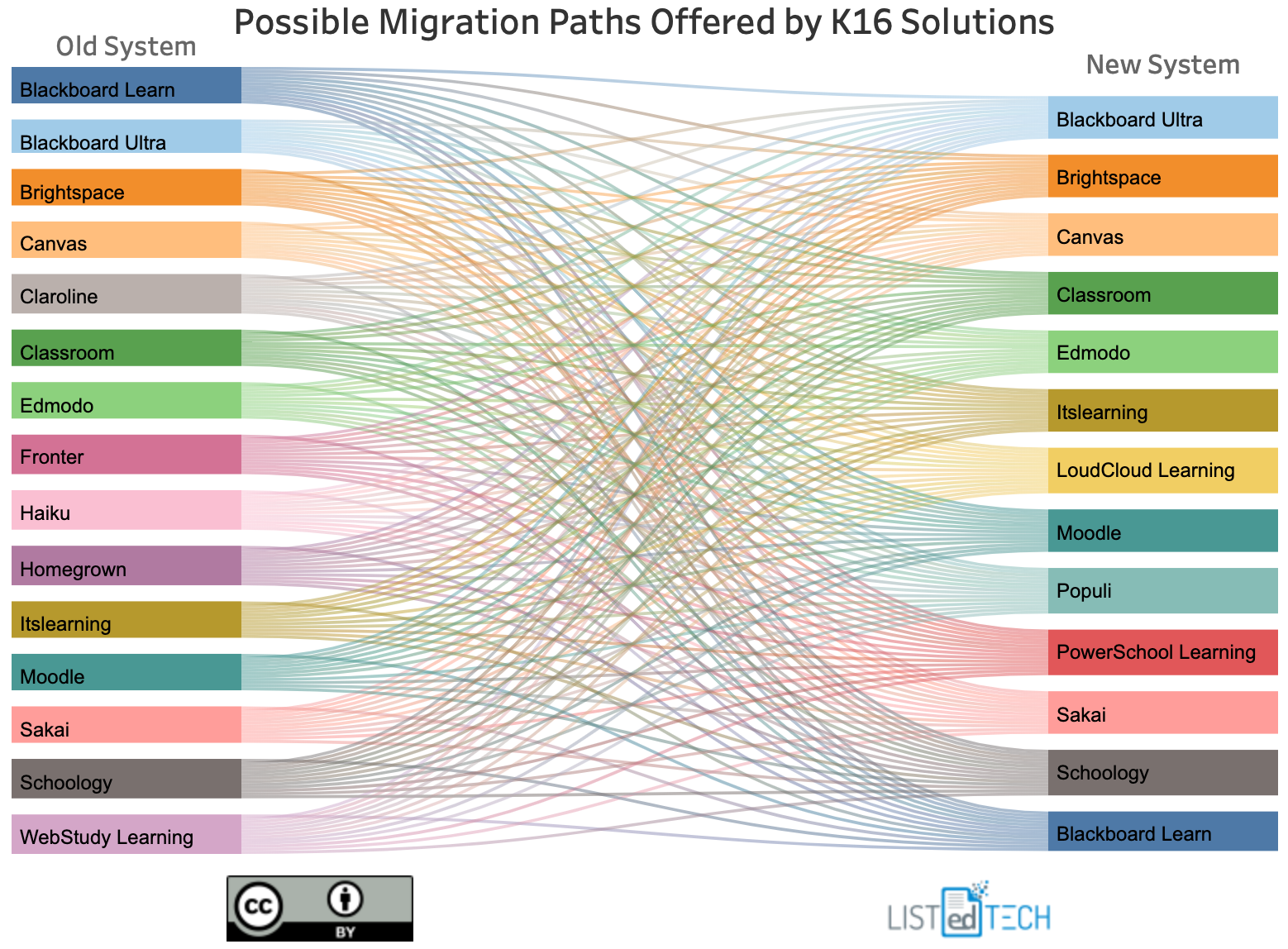 This company profile is part of our monthly feature on edtech companies. For this month, we selected a company that is not one of the big market leaders but rather a small company that simply impressed us.
Anyone who was part of, or suffered through, an LMS data migration knows that this task, part of any new implementation, can be costly, timely and may not lend to the best results. K16 Solutions, an edtech company from Scottsdale, Arizona, decided to specialize in this niche market of data conversion for LMS systems.
While data conversion is a necessary step for any system implementation, K16 distinguishes itself with its ability to convert databases from a wide range of LMS.
This ability comes with a price, however. It is not the cheapest option but it will end up saving you time and the quality of data is next-level. Manual methods of moving courses from one LMS to another take significant resources and white glove solutions start at about 5X the cost of K16.
K16 Solutions' Scaffold Migration will integrate with the LMS platform and migrate the data quickly and effectively, and while their solution may not be the 'cheapest' it's clearly the most cost-effective when you factor in the time to clean up any other options out there like common cartridges.
I sent the group at K16 a table showing the most common migration path in our DB. I wanted to know what was possible. Not only did my table come back with an all possible scorecard, but they also added extra combinations.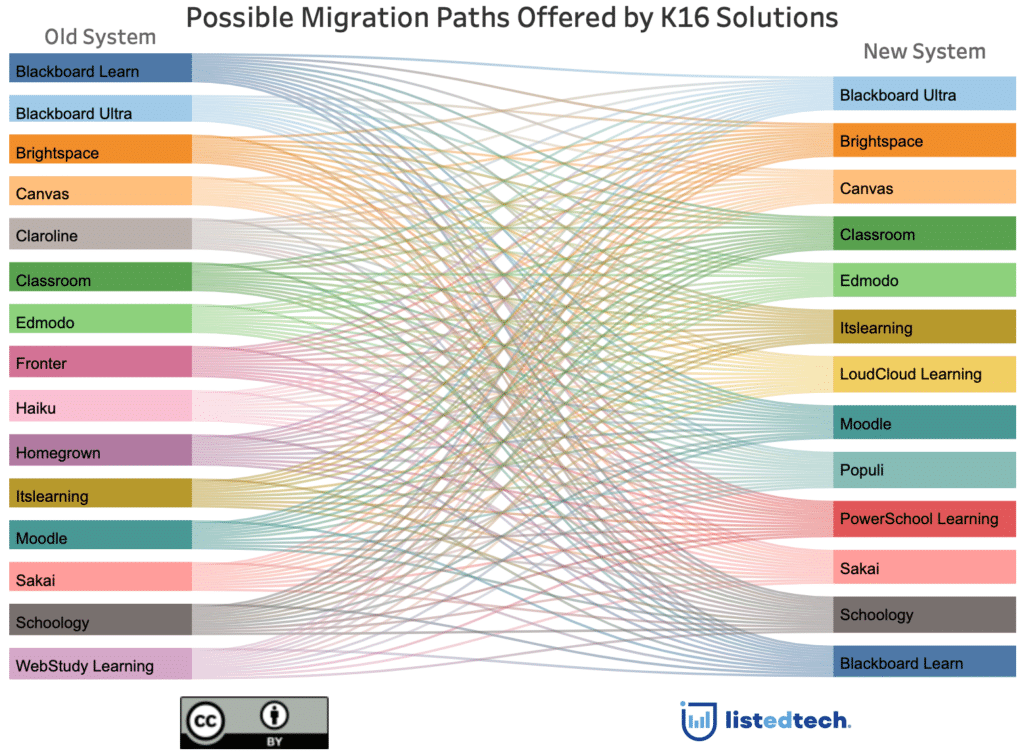 Case studies to illustrate the broadness of their approach
K16 Solutions worked with Mohawk College, from Hamilton, Ontario. A few challenges arose from the beginning of the project:
K16 had to work with a tight deadline since the contract with the previous LMS had just expired.

The college wanted to migrate the information in the middle of the semester. The transition had to be seamless for teachers.

Since the LMS system supported both online education and in-person classrooms, the migration needed to be easy for the students as well.
As a result, K16 migrated all of the 20,000 Mohawk courses in less than 10 days (not a typo TEN days). The College initially anticipated a data migration of around one year. Also, K16 provided (and are still providing) continuous support to Mohawk College during the pandemic and the need to offer 100% online education.
Another interesting case study is Ottawa University, from Ottawa, Kansas. In this specific case, the institution didn't want to change the LMS provider but wanted to upgrade to the newest version of the product. The challenges were linked to the obsolescence of Blackboard Classic: an outdated content for several courses, a campus-wide migration that would benefit both faculty and students as well as making sure the course content was adapted to mobile phones.
Contrary to Mohawk College, Ottawa University's migration did not have to be rushed. The successful migration to the new version of Blackboard was due to a slow (but steady) course update and a consistent collaboration process between K16 and the institution.
As K16's website says: "It's time to accelerate online education". And with its innovative migration technology and its willingness to help institutions, as well as students, succeed, we only see a bright future for this company.
** Disclosure: K16 Solutions has been a client of LISTedTECH for the past year. Opinions expressed in this profile are LISTedTECH's.