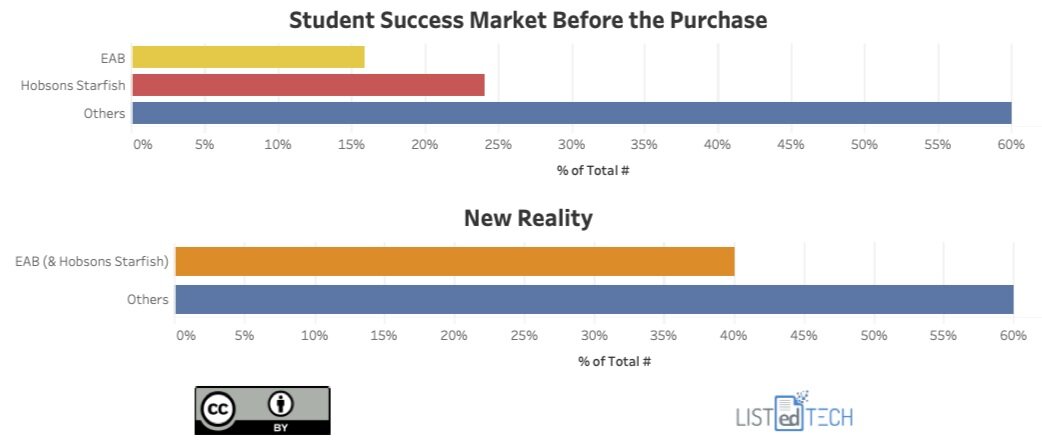 On February 18, 2021, the edtech world learned that parts of Hobsons were about to be dismantled and sold to two companies. Naviance and Intersect products will soon be part of the PowerSchool portfolio, an acquisition marked at $320 million, while Starfish will be transferred to EAB for about $90 million.
In one of our monthly company profiles, we talked about PowerSchool's willingness to dominate the K-12 market. Its recent purchase looks to be aligned with the overall strategy of PowerSchool: "to power the education ecosystem with unified technology that helps educators and students realize their potential, in their way". Naviance and Intersect offer tools to high school students to discover who they are and their best fit when it comes to college selection. Naviance is used by students to learn about their life and career interests and provides recommendations for what educational options can best support them. Some of that data is shared with Intersect, which is sold to colleges and universities to support their recruitment and enrollment efforts.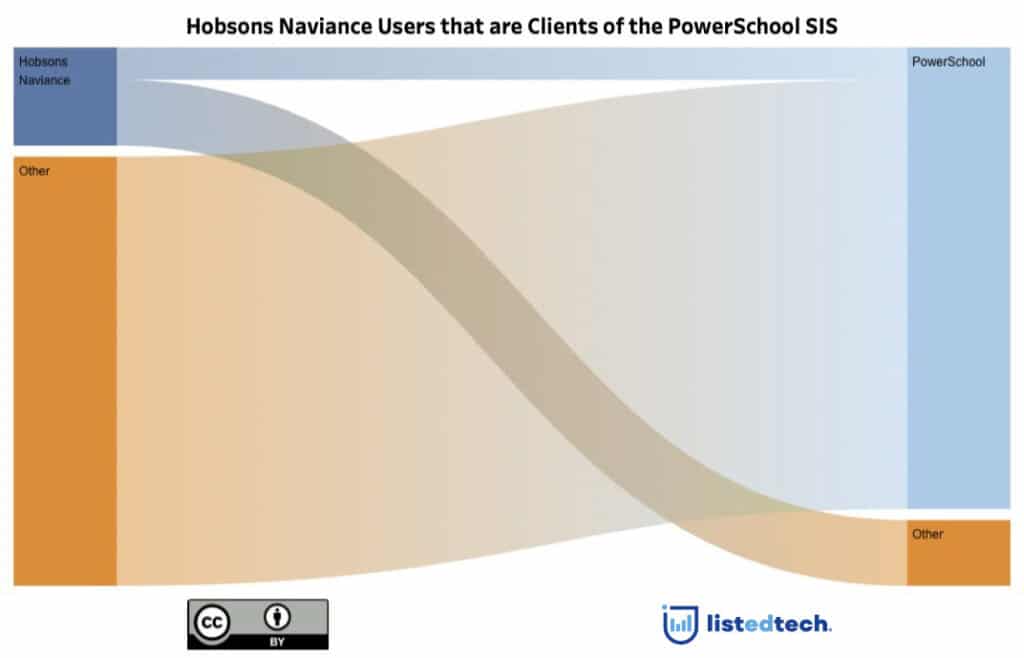 Currently, about one-third of Hobsons Naviance users are clients of the PowerSchool student information system. This decision of acquiring Naviance could give PowerSchool the opportunity to expand its client base in a similar way to what we observed with Schoology. As shown in the graph above, PowerSchool SIS users represent a blue ocean of potential users for Naviance.
The student success solutions market is about to have only one dominating player
What struck us is not the decision of Powerschool to acquire yet another product, it's more the smaller acquisition: Starfish being sold to EAB. The purchase of Starfish by EAB will combine the two largest retention/student success solutions. About 40% of all retention systems will be controlled by one company.

What is more surprising is the lack of overlapping between Starfish and EAB. If we look at the institutions in our DB, there are only 7% using both products. This can be explained by the segmentation of the implementations for the two products: EAB has the majority of its contracts with 4-year institutions whereas Starfish is mainly implemented in 2-year colleges. The purchase of Starfish represents a great step into the 2-year college market for EAB.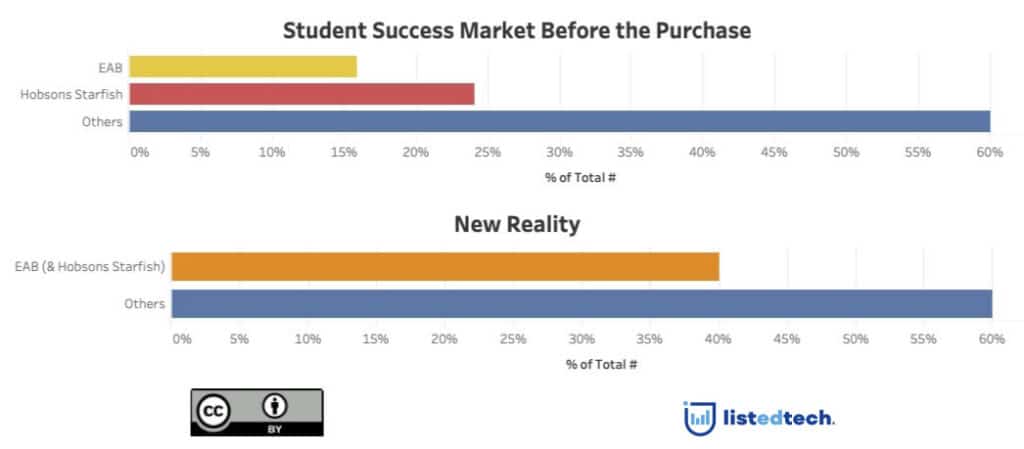 Will PowerSchool continue its incursion in products geared towards higher education? Will EAB stop at this important acquisition or will they want to acquire more competitors? The year 2021 has just started and is off to a flying start.