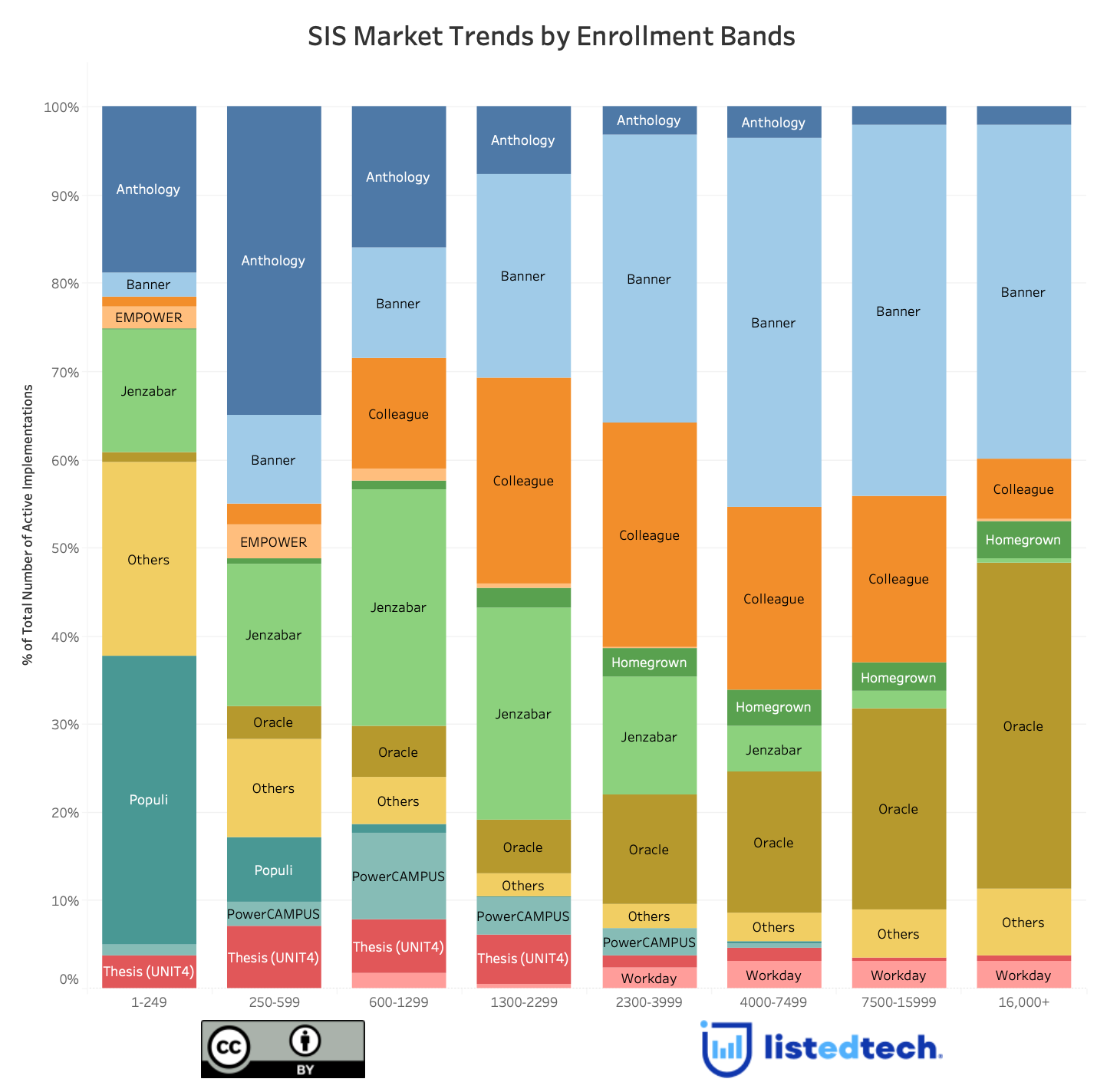 Last Thursday, we talked about Populi in one of our company profiles. As mentioned in this post, Populi is mostly implemented in smaller religious-oriented institutions. With this update on a post, we wanted to drill down further into the student information system product category.
Instead of presenting the enrollment bands with the regular grouping (1-2,499; 2,500-4,999; 5,000-13,999; 14,000-29,999; 30,000 and over), we wanted to show institutions in groups of about 500 establishments. The idea behind this weird grouping was to see if a company has a niche in one or many enrollment groups. Please note that the graph represents North American HigherEd universities and colleges only. As you can see, some trends emerge from this data drill-down.
Populi is very popular in extemely small institutions. It represents 33% of market shares for establishments of 249 students or less.
Anthology is stronger in the 250-599 group (35% of market shares) while holding almost 20% in the 1-249 group and 15% in the 600-1,299 group.
Jenzabar is the number 1 solution in the 600-1,299 group and has almost 25% in the 1,300-2,299 group.
Although not the leader in the 600-1,299 group, PowerCAMPUS has the majority of its clients in this submarket.
Both Banner and Oracle's market shares increase as the size of the institutions gets bigger. We have to be cautious with this affirmation for the bigger institution group. In fact, we notice that Banner has a reduced market share for the bigger institutions (just over 40% for the 4,500-7,499 and the 7,500-15,999 groups but approximately 38% for the 16,000+ group).
The older products (Anthology, Banner, Colleague, Jenzabar and, to a certain extent, Oracle) are present in all groups, even if they are more successful in certain submarkets. A much younger product, Workday is starting to be implemented in many enrollment groups.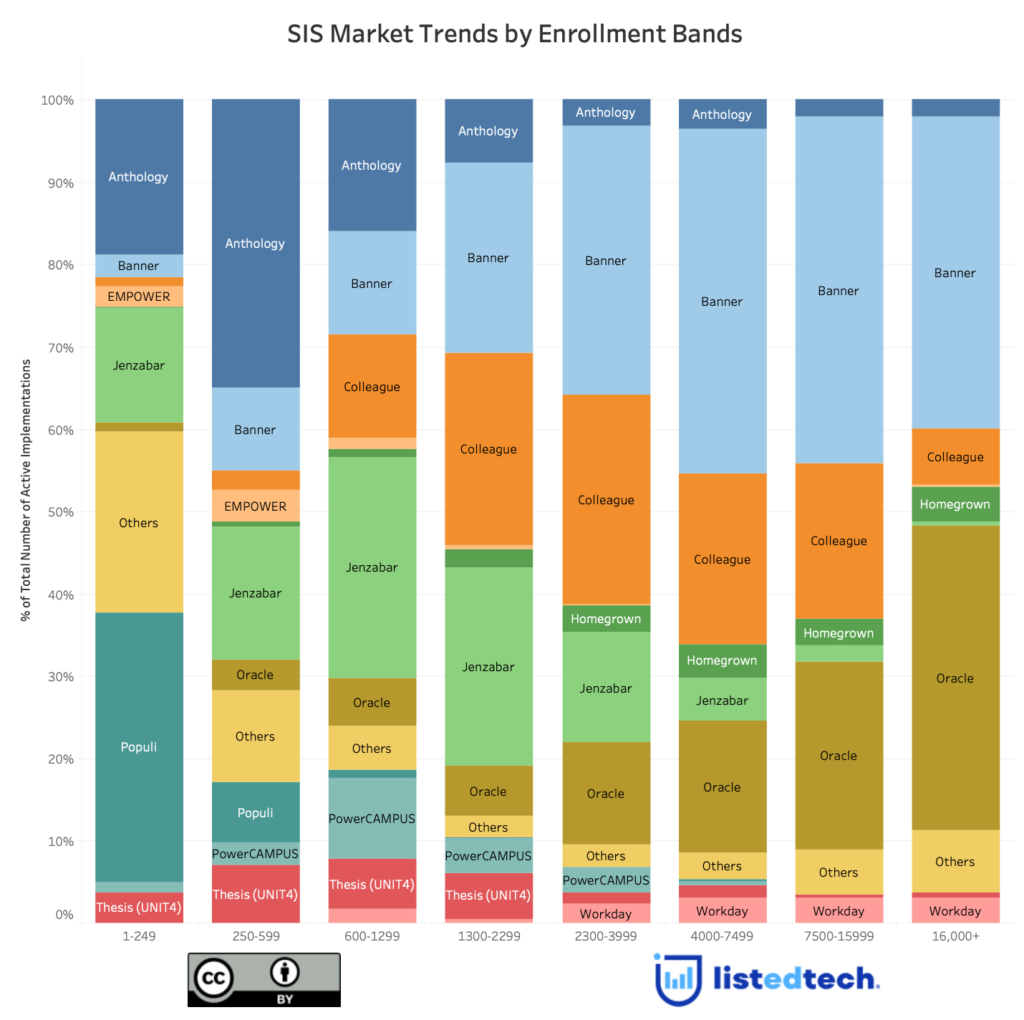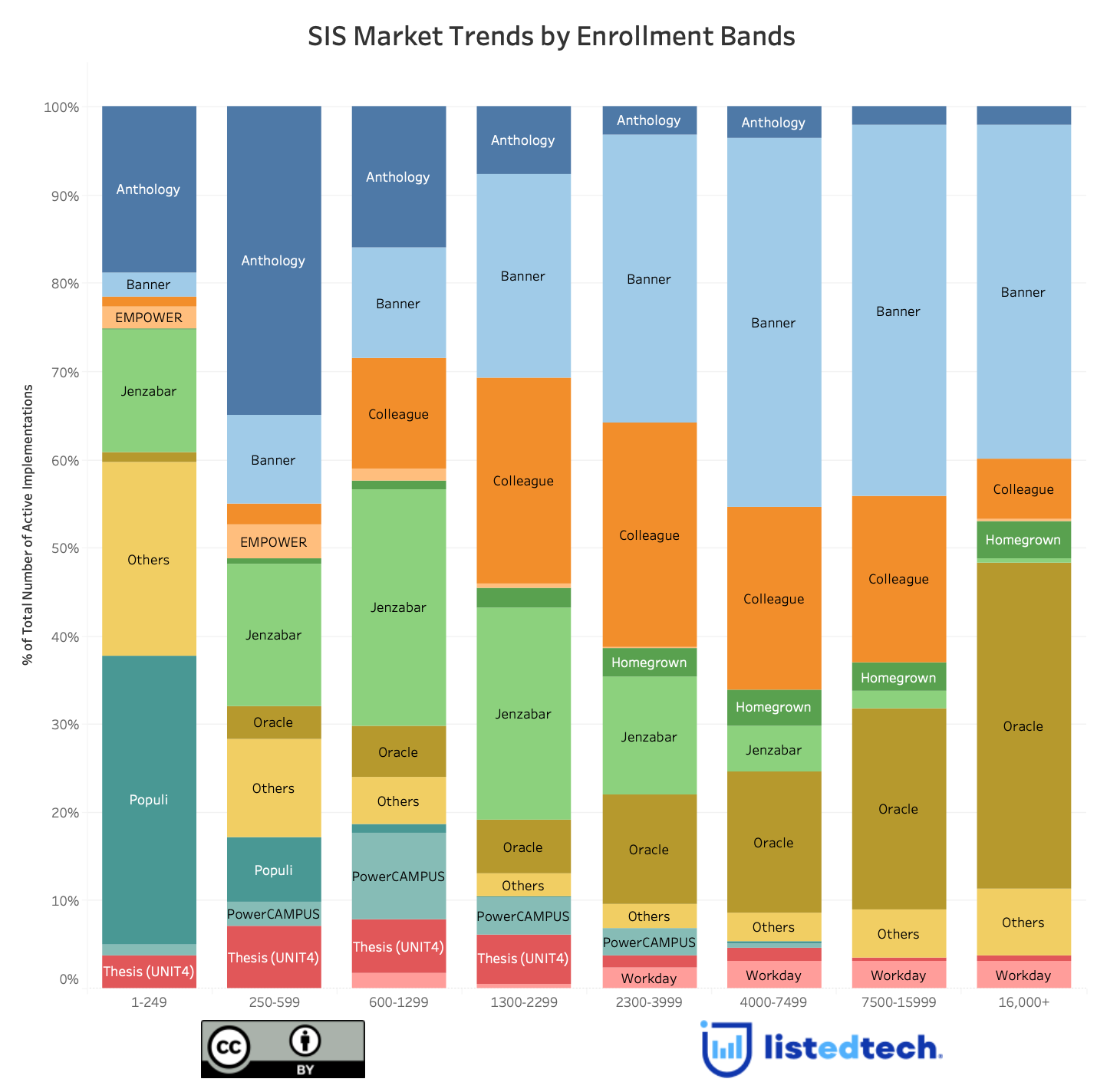 Note: we consider a product as active even if only one module is implemented.