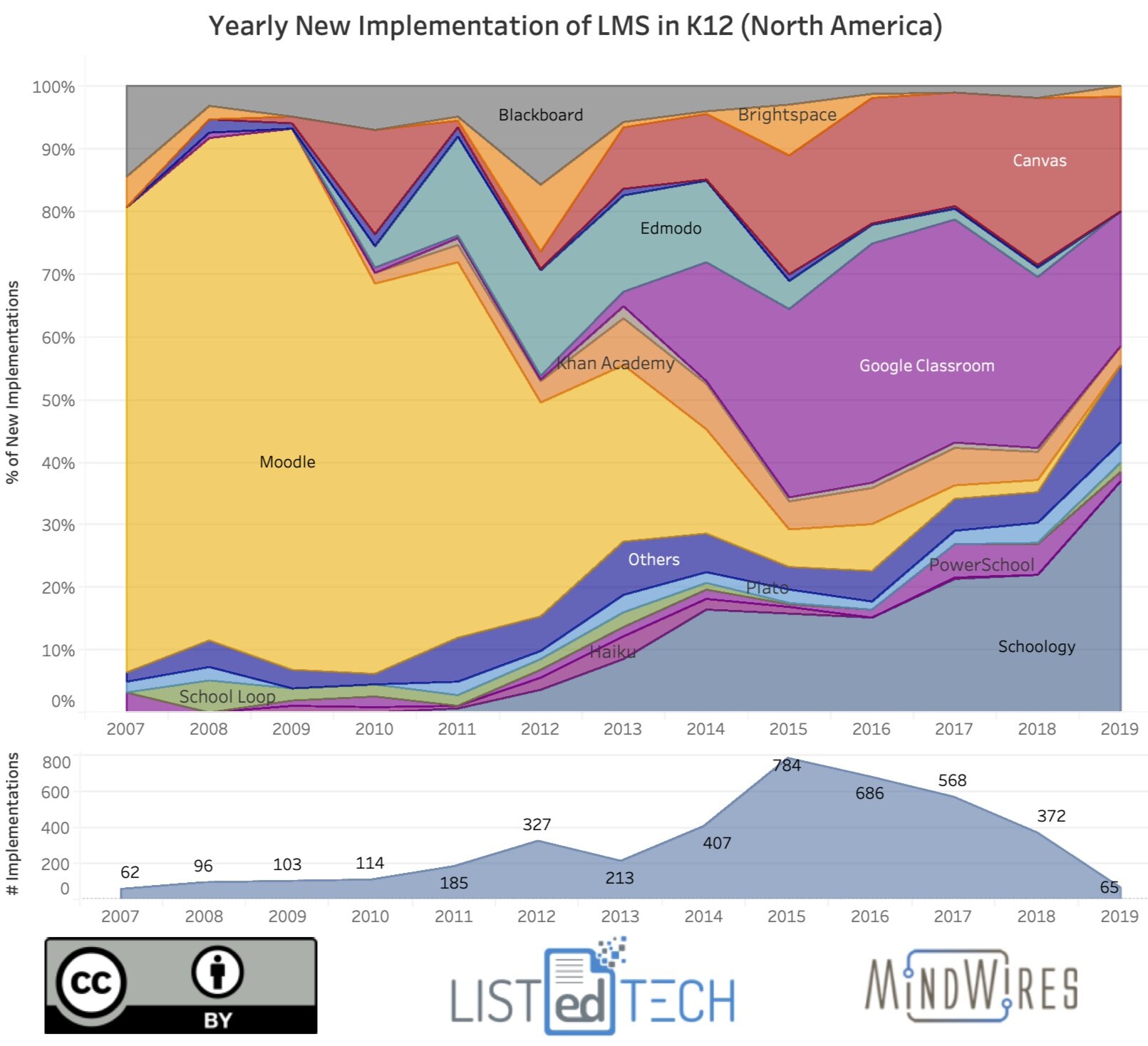 If we look at the K12 market, the history of learning management systems (LMS) has unfolded differently than in the HigherEd sphere. Not only did K12 have a later start, but the budgets and procurement process created a very fractured and very distinct market than what we see in HigherEd.
As we can notice from the graph below, Moodle was the first big LMS to be implemented in K12. It was easily accessible, open-sourced, and could be deployed locally.
Then, the move to the cloud happened and several thousand school districts decided to give Google Classroom a try. You can see its rapid growth from 2012-15. Because of Classroom's low implementation cost, it was also implemented widely as a secondary system. Khan Academy (that is being used as an LMS in some school boards) also started being utilized. These two platforms are free and an easy way to dip your toe into the LMS environment.
Schoology and Canvas are the two companies that have been steadily growing their share of the K12 market in the last few years. It is interesting to note that Schoology, in 2019, was purchased by PowerSchool, who had also purchased Haiku in 2016. This is a company to look out for in terms of new implementations in the future as they try to upsell current PowerSchool SIS users to also use their LMS.
As for Blackboard and Brightspace, who are two major players in the LMS HigherEd world, they have been struggling to get a foothold in the K12 market.