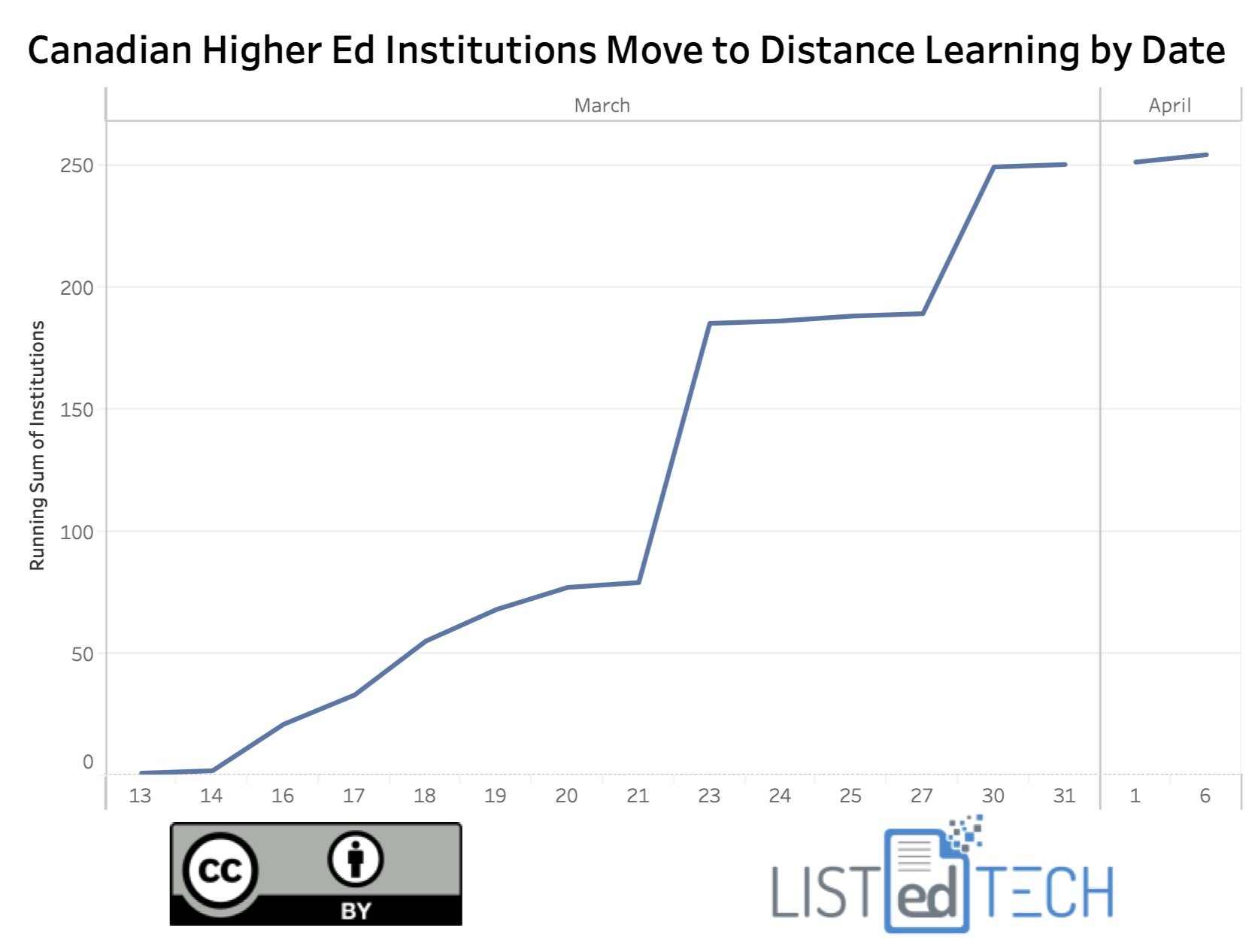 So many things can be said about the strange times in which we are living, but I must say that I'm impressed with how resilient we are. It is also impressive how Canadian higher education institutions have taken this new normal in stride and offered a new way for their students to pursue their education.
We looked at 400 Canadian higher education institution websites to try and document how they reacted to the COVID-19 epidemic and found information for almost 300. Some of the 400 are already 100% online so the impact was minimal for them. The others, however, had to decide how to proceed.
These institutions have moved to distance learning very rapidly. The reason I mention distance learning rather than online learning is that several institutions are simply using Adobe Connect, Microsoft Teams, Webex, Zoom or another similar method, to transmit the last few weeks of instruction for the current trimester. Most professors have never used online teaching tools, nor have they even intended to in their careers, which is why many institutions have canceled classes for a couple of days, and up to a few weeks in certain cases, to allow faculty members to acclimatize themselves with learning management systems and remote video conferencing systems.
As you can see in the graph below, in just under three weeks, almost all Canadian institutions have decided to select distance learning as their unique mode of delivery. And this is only for the institutions that normally offer face-to-face delivery. We can see that we have two spikes in the number of schools starting fully-online delivery – one on March 23rd and a second one on March 30th.
Not only that, but institutions have reacted rapidly. By Friday, March 13th, the day after WHO declared that COVID-19 is a worldwide pandemic, more than half of these institutions had already made the decision for online delivery.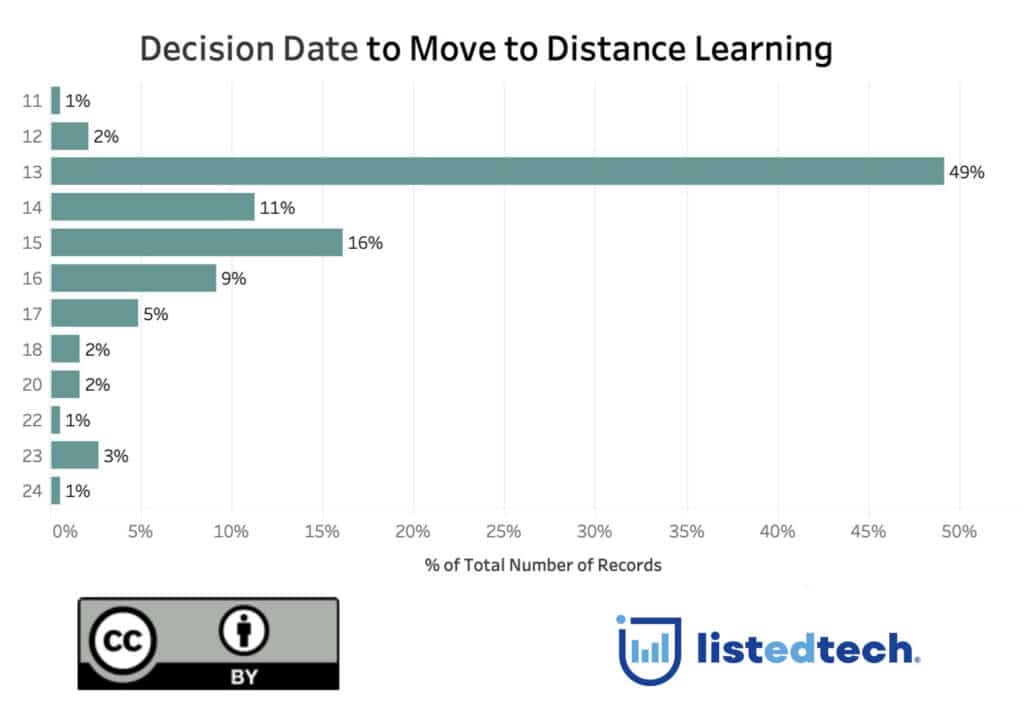 The graphs below show the average time between the decision date and the online delivery (in days). Private institutions have moved faster to do so and, contrary to normal assumptions, the size of the institutions had no impact on the pace to move to distance learning.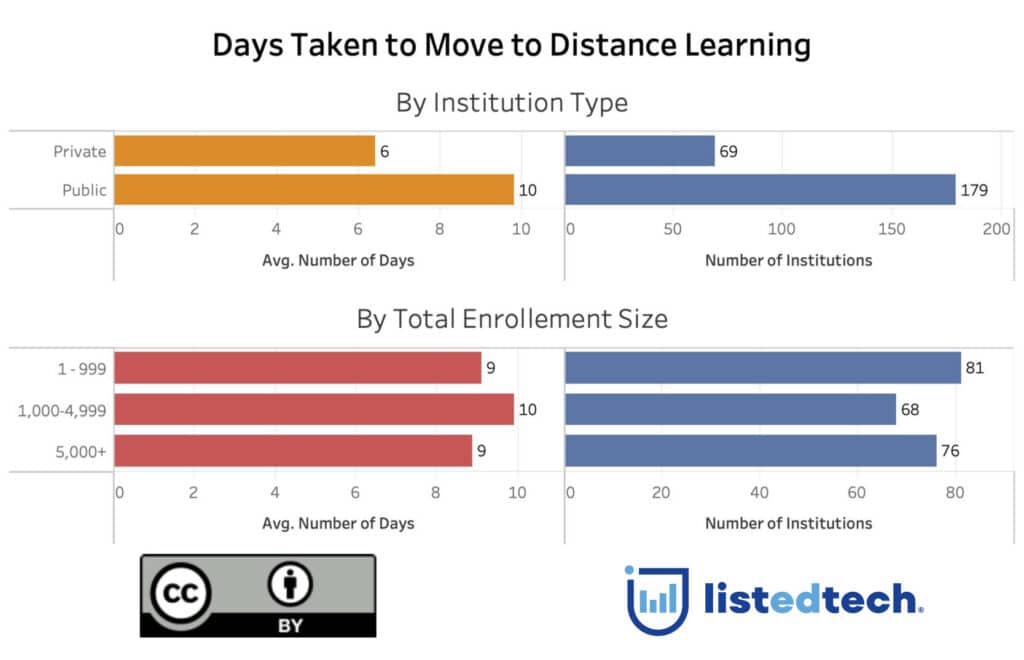 Since many schools are starting to use these remote/online teaching tools the weeks of March 23rd and 30th, it would be interesting to analyze just how robust these platforms are with hundreds of thousands of additional user connections.