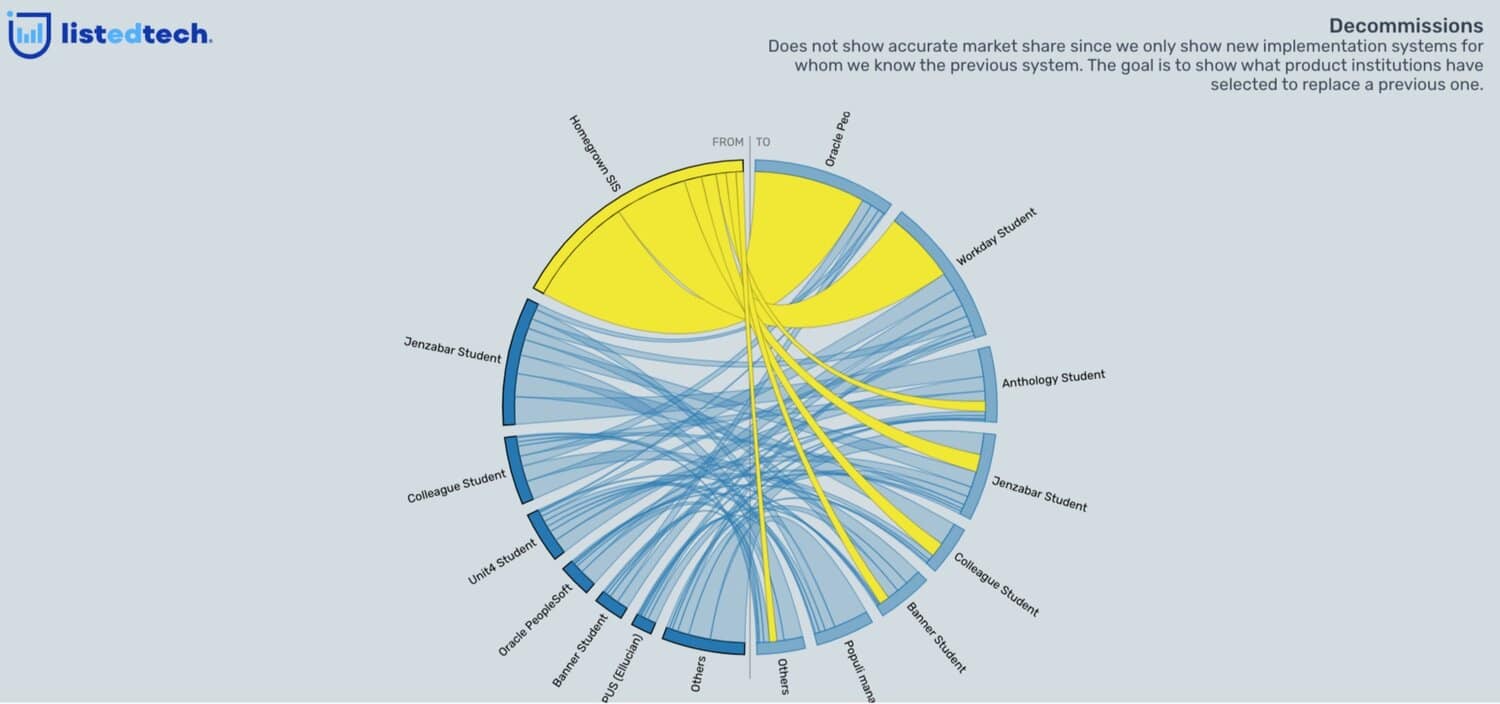 After several months of user experience tweaking and tons of human hours collecting more data, LISTedTECH's institution portal is now accessible. We are proud to launch this essential piece of our data sharing, and contrary to popular beliefs, you won't need to double your research budget to gain access to this massive tool.
Our institution portal offers to universities, colleges and school district representatives micro data and macro trends on product implementations in institutions, including timeframes, historical market shares, products being replaced and active clients by enrollment.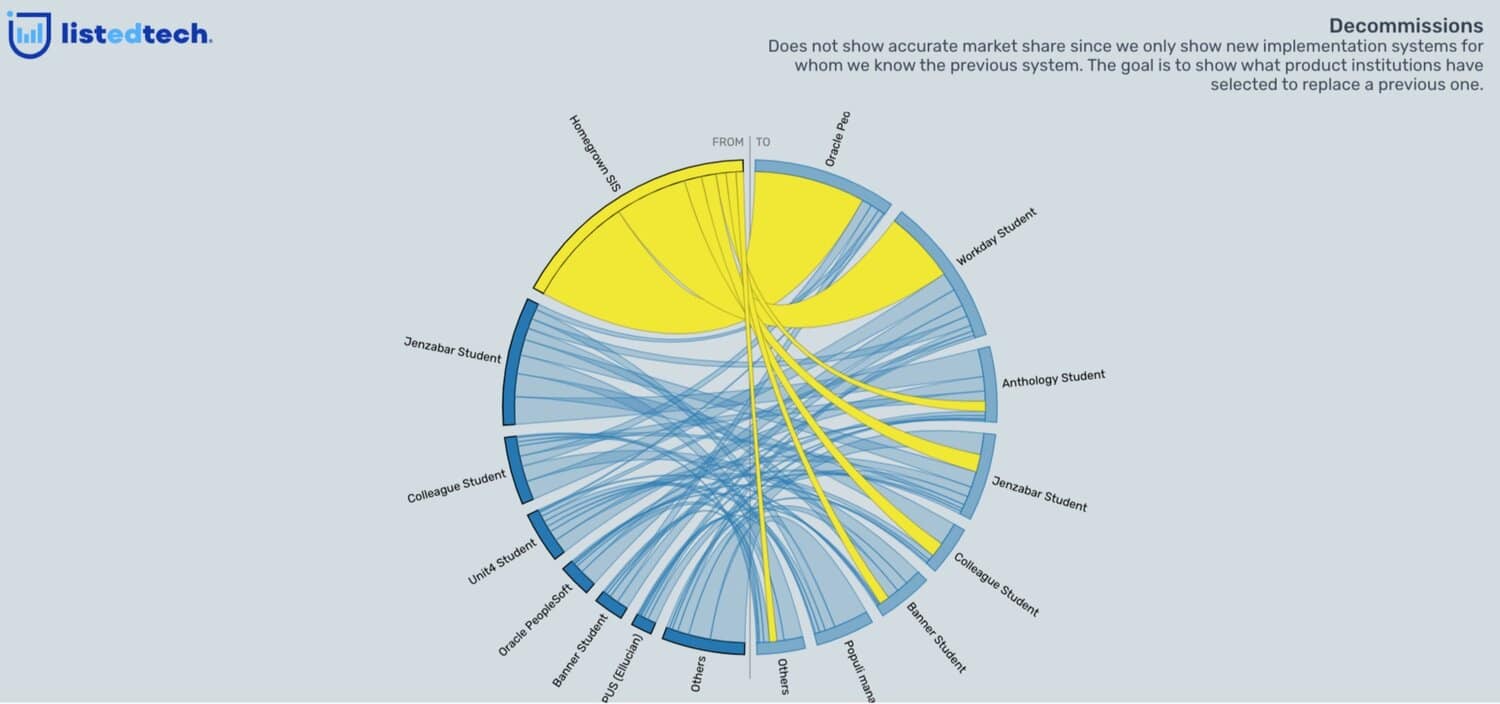 The Decision-Making Process Can Be Long
You probably had to select a new product at some point in your career. This process is not always as seamless as it should be. Take this example: let's say you're in the market for a new learning management system. Even before choosing your selection criteria, you often ask yourself questions like "Who else is using Blackboard Learn?", "What product are other people moving to?" or "Are there institutions that I can contact that have implemented Canvas, or went through a similar process?"
Our institution portal can help you answer these questions. It can also support you to speed up a lengthy selection process, help your institution decide on the product to implement when there is no consensus or give you contact information in other institutions to make sure you select the right solution for your school.
We have data on thousands of institutions implementing many product categories. Guess what!? We most-likely have data on your institution specifically. In total, our portal presents more than 2 million data points spread across 21 product categories. We encourage you to give our portal a try with the e-mail category, completely free, and look up what data we have on your own institution.
An Exhausting Search for the Holy Grail
Last time you had to select a new solution for your financial system or your library information system, you probably went on forums or mailing lists to ask: "Who else is using?" After two weeks, you probably did not get many responses…
In the past, I am sure you have filled out a product survey; a lengthy process to receive information that you already know because your LinkedIn contacts filled it out. Getting industry data via this method does not help you find the information you need, from a technology peer institution.
You may think that a paid membership is the solution. If it's not a membership, you think of hiring a consultant to get big expensive reports. Most of the time, they will not share the data in an easy-to-read and comprehensive manner. It's a bit of a racket, but what else are you going to do?
LISTedTECH's institution portal is there with you along each step of your selection process. You have access to what is used in the industry and by whom. The information is presented in clear and enjoyable charts that you can refine with socio-demographic filters.
Look Up an Institution and Get What You Need
With the basic plan (five product categories, 25 unique lookups per month for $360 per year), you can check out the same institution multiple times over a month or a year throughout your team. Get details on historical product replacements, active systems, hosting trends, etc. for more than 77.9 thousand institutions in the world. The data is refreshed each day so you don't have to wait for another quarterly report only available in six months.
We made this portal so you can get the same industry insights as the big players, and we hope you'll be able to use our data to gain more agility, get more organized, and get more collaboration going within your product selection process.
Note: For our edtech clients, you too can access this data for USD 9,900 / year. We're working on more enhanced features for you, and we'll have more to announce soon.