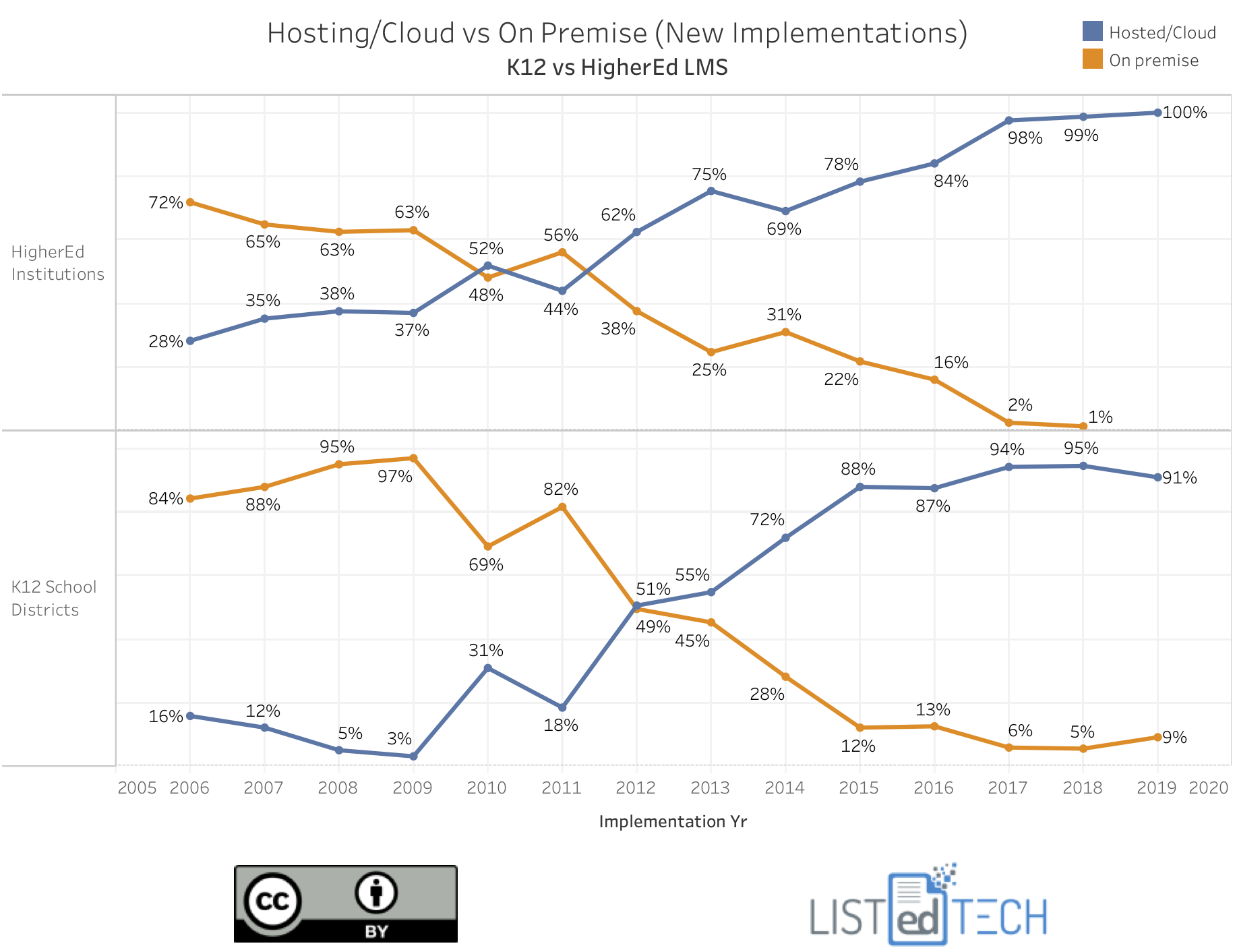 Cloud hosting has become more and more popular over the past decade. A few reasons can explain the switch from traditional (local) hosting to cloud hosting:
Performance: the cloud provides maximum server uptime and server duplication guarantees no single point of failure.

Security: it ensure data safety through identity management, data isolation and storage segregation.

Scalability: cloud hosting evolves with your needs and requires less investment in the early stages of the implementation.
As you can see in the graph, HigherEd institutions have adopted cloud hosting earlier than K-12.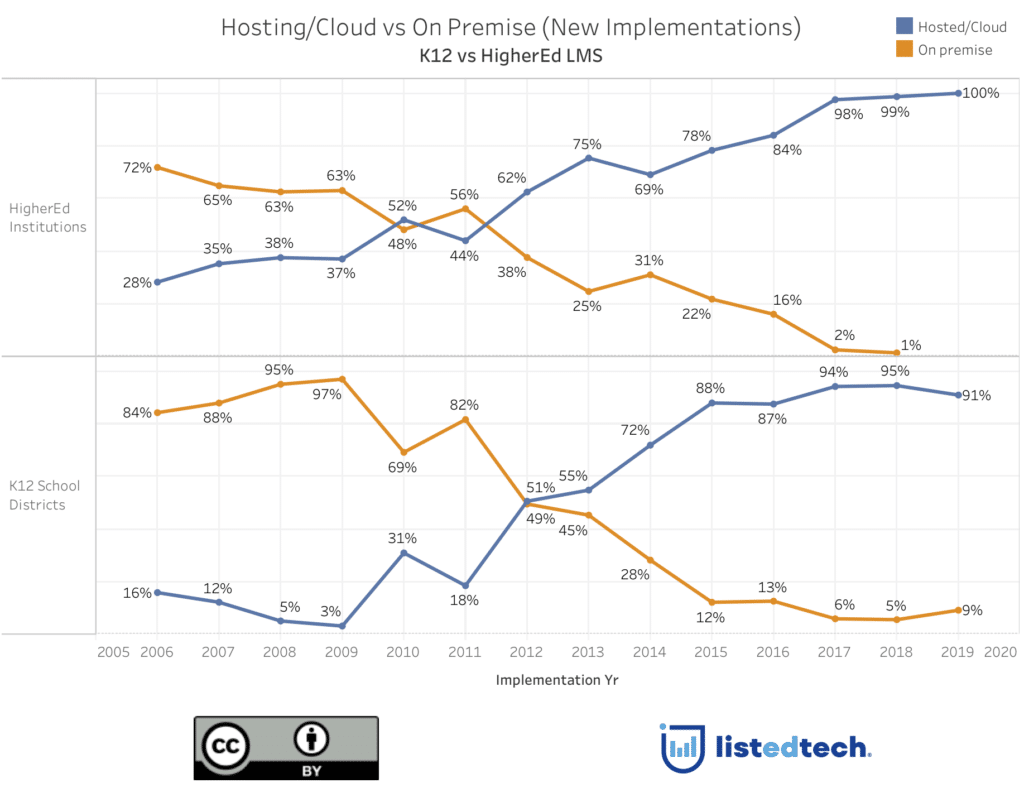 For HigherEd institutions, about 50% of new LMS implementations were cloud-hosted by 2010.

For K-12 school districts, they crossed the 50% mark a bit later (in 2012) but once they reached it, they embraced this technology change more rapidly.
As of 2019, HigherEd and K-12 have similar rates of new cloud-hosted LMS implementations.
Data notes: we created the graph with USA and Canada primary implementations only.