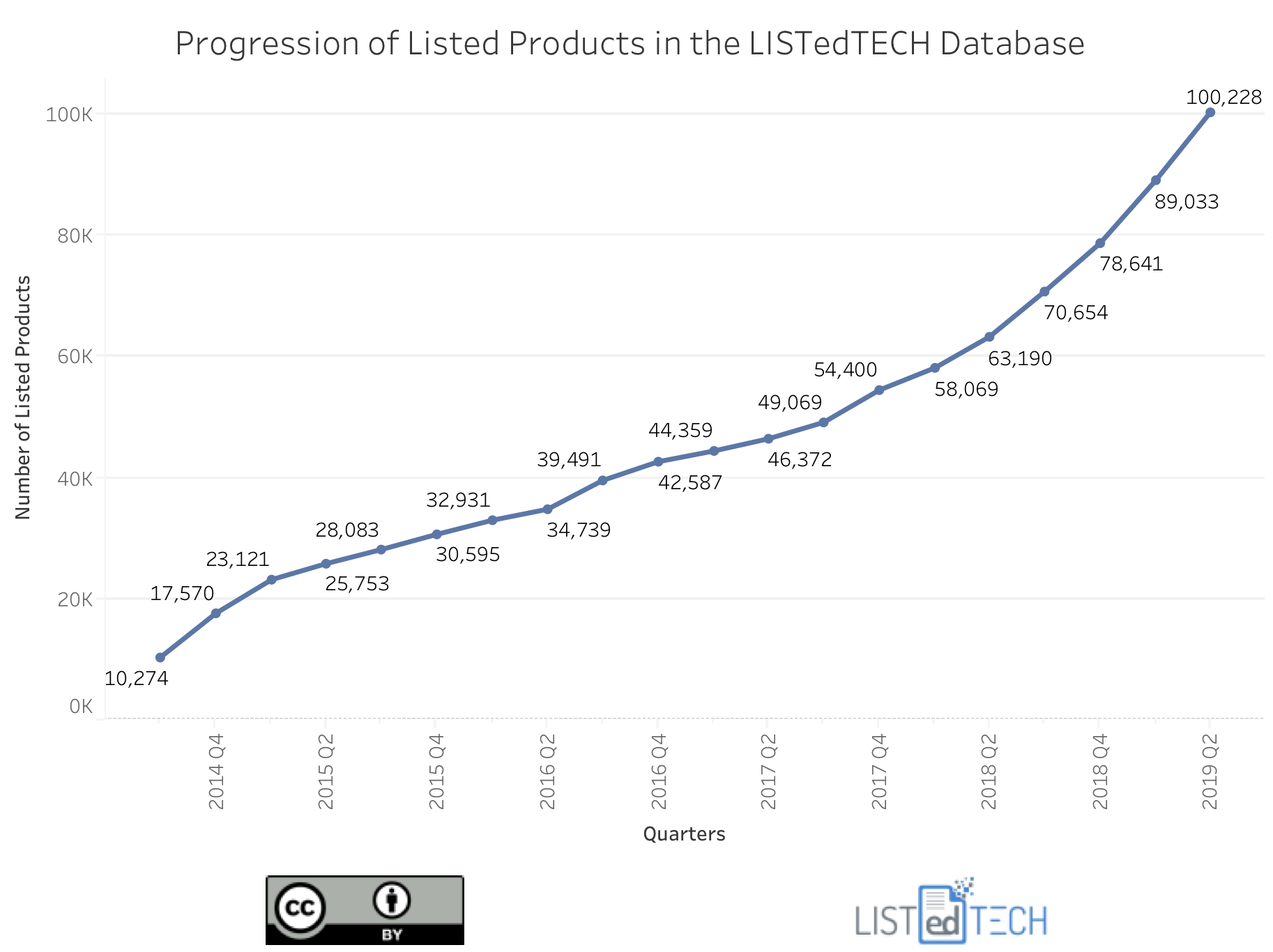 LISTedTECH is still a fairly young company, but since our inception in 2014, we have put our efforts to gather more and more data every month. Over the years, we have added more institutions and more product categories to make sure we are on the top of our game. Today, we are proud to say that we have data covering all continents (except Antartica for obvious reasons) an over 50 product categories.
In the last few days, we hit the milestone of 100,000 listed products in our database. When we started this journey in 2014, I remember when we crossed the 10,000 mark. I said to myself: "If we can double this it would be great". And what about 10 times this initial mark?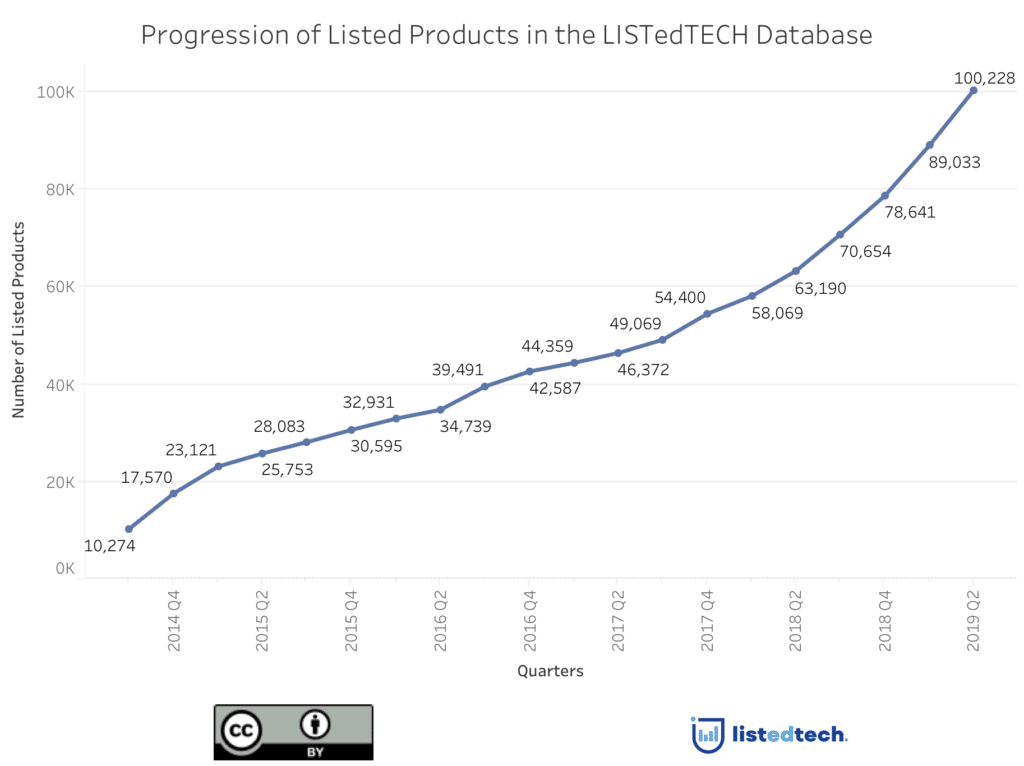 In the last two years, we have added an average of over 2,500 new products per month. Last month, June 2019, we saw the biggest increase for a single month with 4,944 new listings.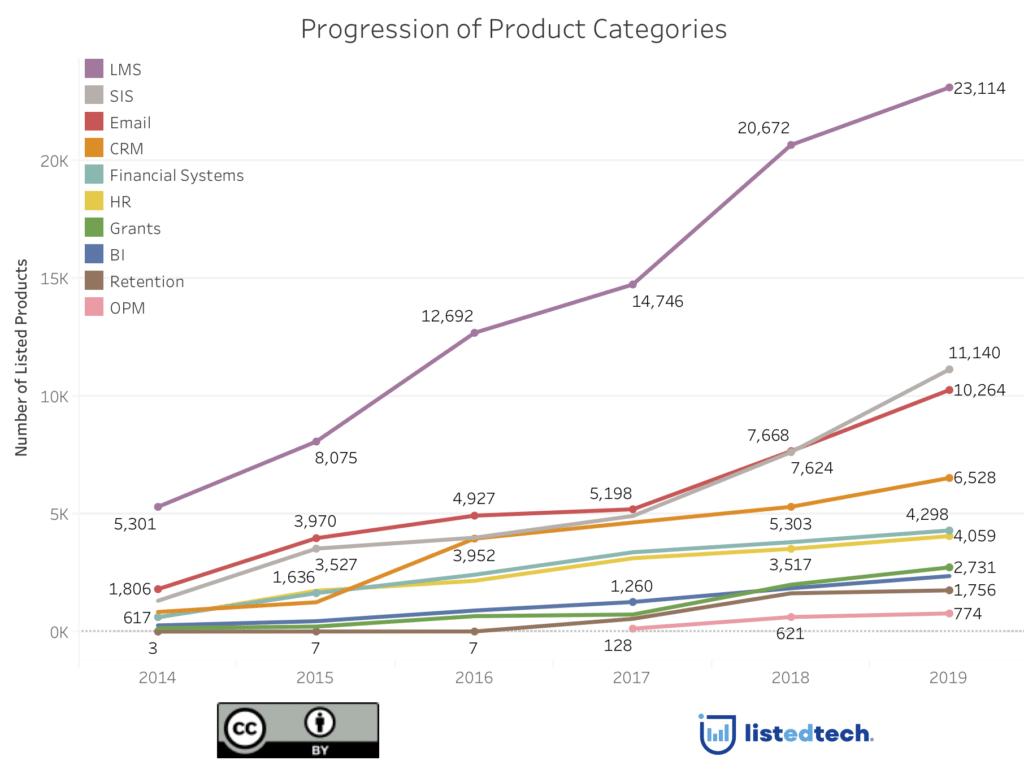 What does our database include?
LMS in higher education and also in K-12.

SIS in higher education and K-12

Email systems: several institutions have two systems, one for employees and one for students. We also cover K-12 in this category.

CRM: like email systems, several institutions have two systems implemented. It could be in two different faculties/campus/institutes or in two different sectors: one for students, one for the alumni association.

Financial systems

and 45 more categories
So far, we have accumulated data from institutions in more than 181 countries. This being said, we have more data for these five countries:
United States

United Kingdom

Canada

Australia

Mexico