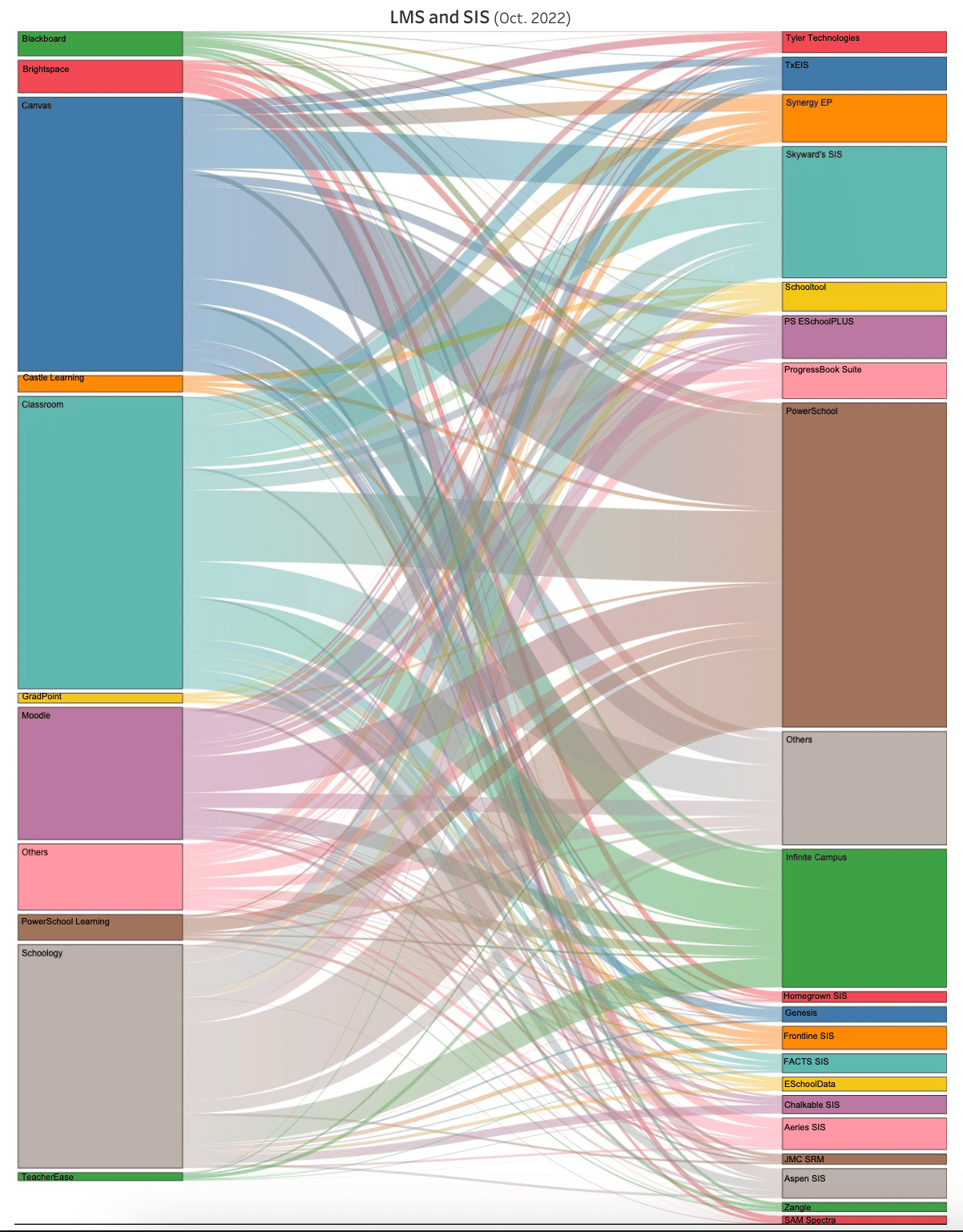 Have you ever asked yourself: which SIS is used with a given LMS? When an institution considers replacing its learning management system, it may want to know what is the most implemented LMS with its current SIS. At ListEdTech, this type of question fuels our creativity as we like to better understand the data we amass daily. Today's graph originates from a graph a client asked us to produce. The idea was to comprehend which LMS and SIS are used concurrently.
Before digging into the graph itself, allow us to explain the data we used to create it. We selected North American school districts for which we have an LMS and an SIS implemented as of October 2022. In the event that one school district has two primary LMS, we counted both. Please note that this graph does not represent in any way the market share of either product category.
The Spaghetti of Links Between SIS and LMS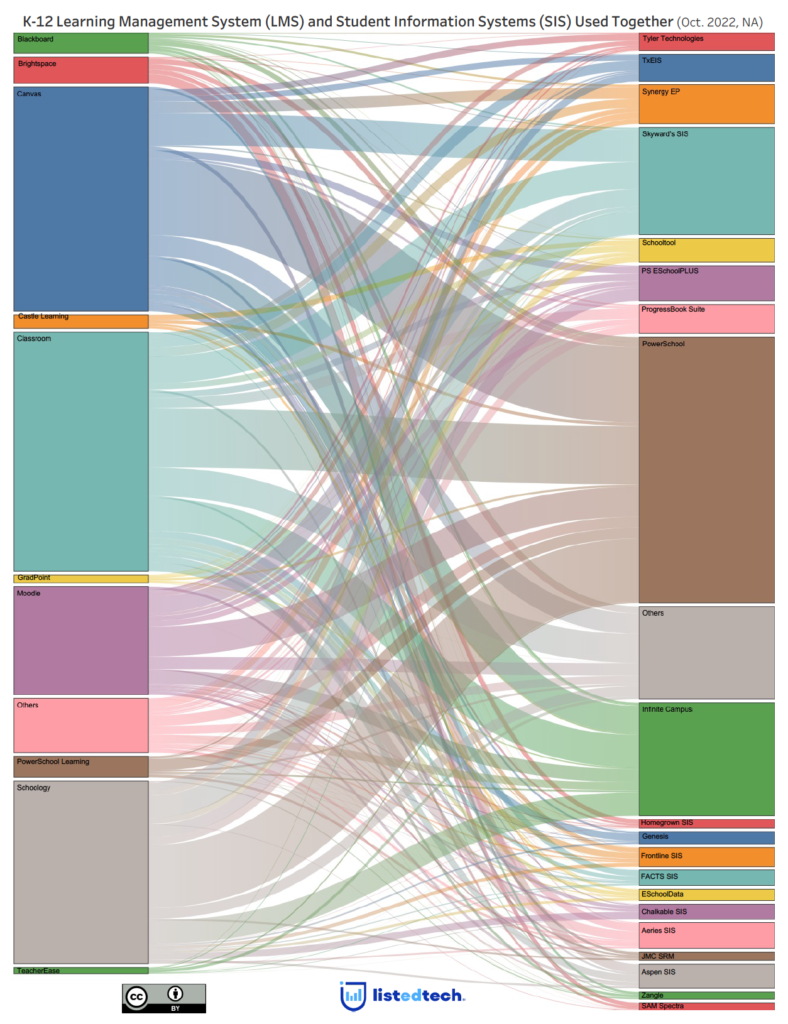 Out of this tangle of lines, we can get some interesting information. Some associations between SIS and LMS are logical: Schoology is often implemented with PowerSchool SIS. When we focus on PowerSchool SIS, we notice that it is also implemented in conjunction with Canvas or Classroom. We can explain this discrepancy because PowerSchool bought Schoology three years ago, and some contracts linking school districts with their current LMS provider might still be in effect. Once these contracts will be up for renewal, we could assume that some school districts will move to Schoology instead of Canvas or Classroom. We could also imagine that Canvas and Classroom being huge LMS players will still retain some implementations despite acquisitions made by PowerSchool.
We also see that the SIS product category in the K-12 submarket is one of several small players. Even if we don't talk about market shares here, we can appreciate the variety of links between FACTS, Aeries, and Aspen, to name a few. For these smaller SIS, school districts usually implement FACTS with Canvas, Aeries with Classroom and Aspen with Brightspace and Classroom.
School district employees, have you experienced a migration to a new SIS or to a new LMS to ensure a better product fit? Consultants, what do you think of this graph? Do you believe it represents the proper linkage between these two important product categories? Feel free to comment on social media.