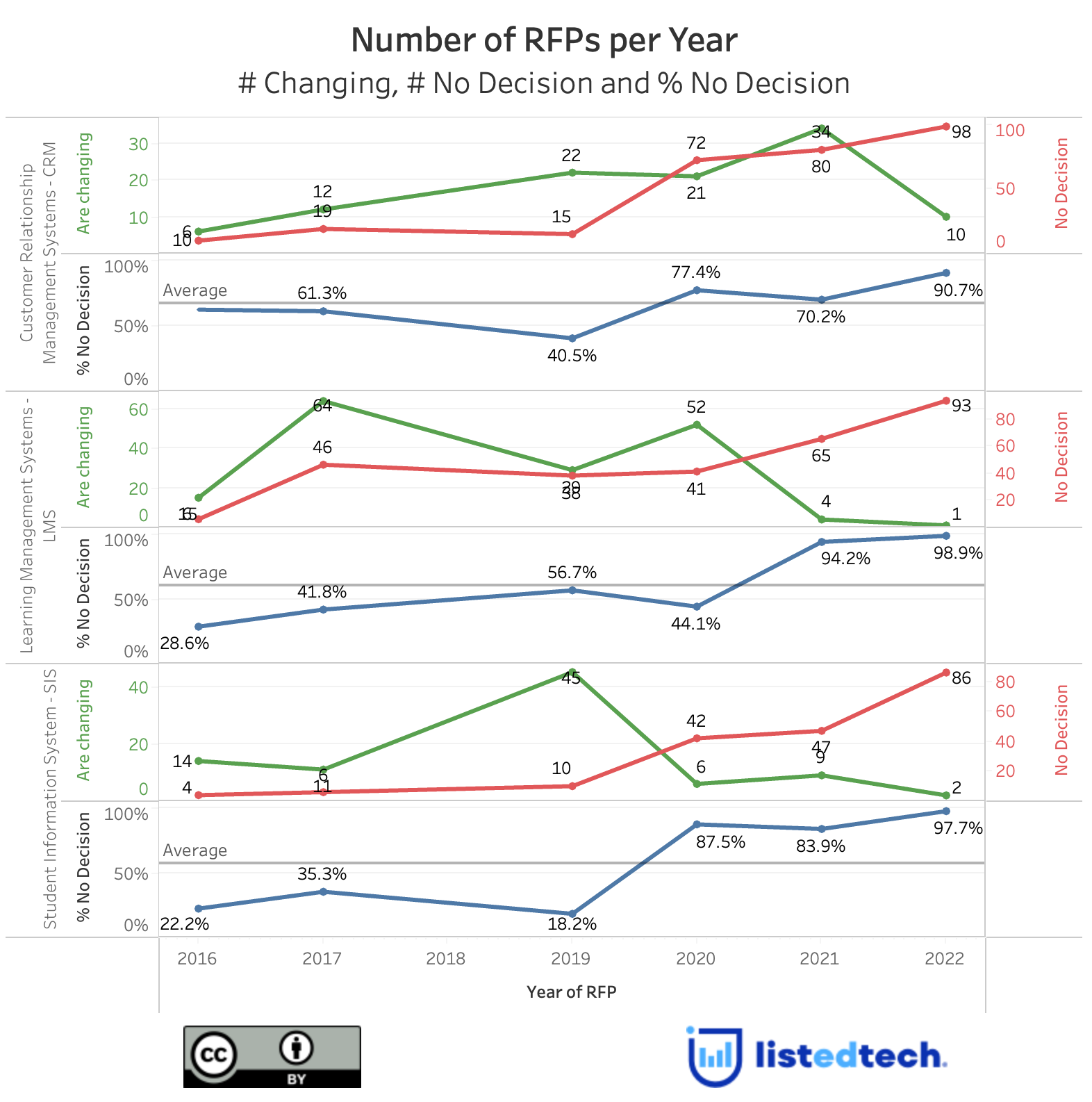 When we talk about procurement in higher education, it usually involves requests for proposals (RFPs), at least if your institution is public. You need to follow several rules, making sure to publish your RFPs on designated websites. We know the drill, and some might find the process cumbersome. From a data standpoint, at ListEdTech, we amass information on the different important steps (RFP, purchase and implementation) to better understand the market. This post focuses on the RFP decisions and how the timeframe between RFP publication and the go-live has changed.
Before digging into the data, please note that the RFP data points are a sample of all new implementations since not all institutions proceed this way due to internal or state regulations.
In addition to the regulations, the data gathered is not always perfect. Some institutions engaged in an RFP process have decided to keep the same product or simply stopped the process for other reasons. This explains why several processes (20-60%) are still outstanding (No decision).
Comparing RFP Decisions in Different Product Categories
When not dealing with procurement processes daily, we could think that not much changes over time. In fact, we noticed that, over the years, the average time taken from the initial RFP publication and the go-live has reduced for SIS and CRM. For LMS, it's fairly stable. To create this graph, we have only included institutions that have completed the process. Did you know that switching an SIS could take up to 3,000 days? Being the core system of HigherEd institutions, the internal replacement team and the integrator put a lot of time into ensuring it answers all the needs.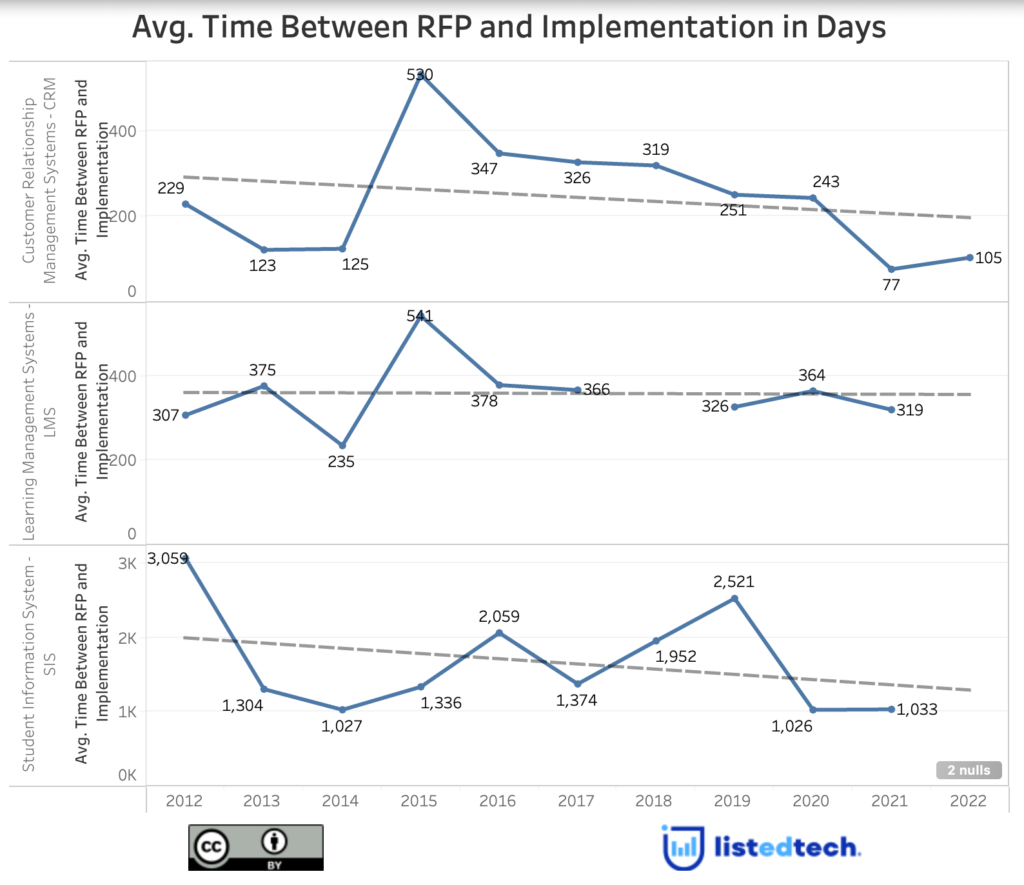 Initially, we could think that the first graph shows very positive outcomes. But if we look closer (see in the graph below), the pending RFPs in some product categories have increased in the past decade.
For the CRM product group, the average time is about 200 days. Once the current processes are over (shown in 2020 and 2021), the numbers should be in the 60-69% bracket.
The SIS category looks the same since it currently takes about three years to replace a system. We are still collecting data on the years 2020, 2021 and 2022.
LMS, which takes about one year, should have fewer no-decision numbers for 2021. It should be in the 60% but is, in fact, in the 90%.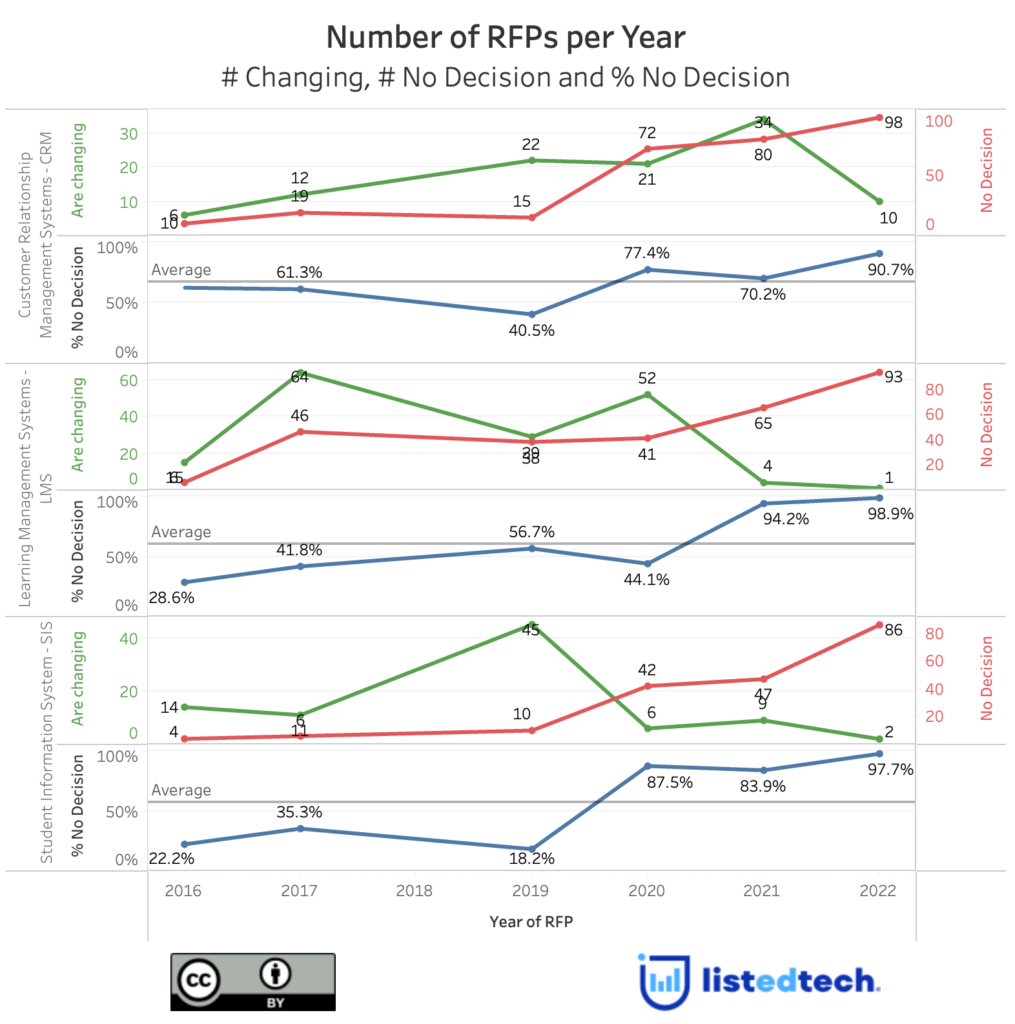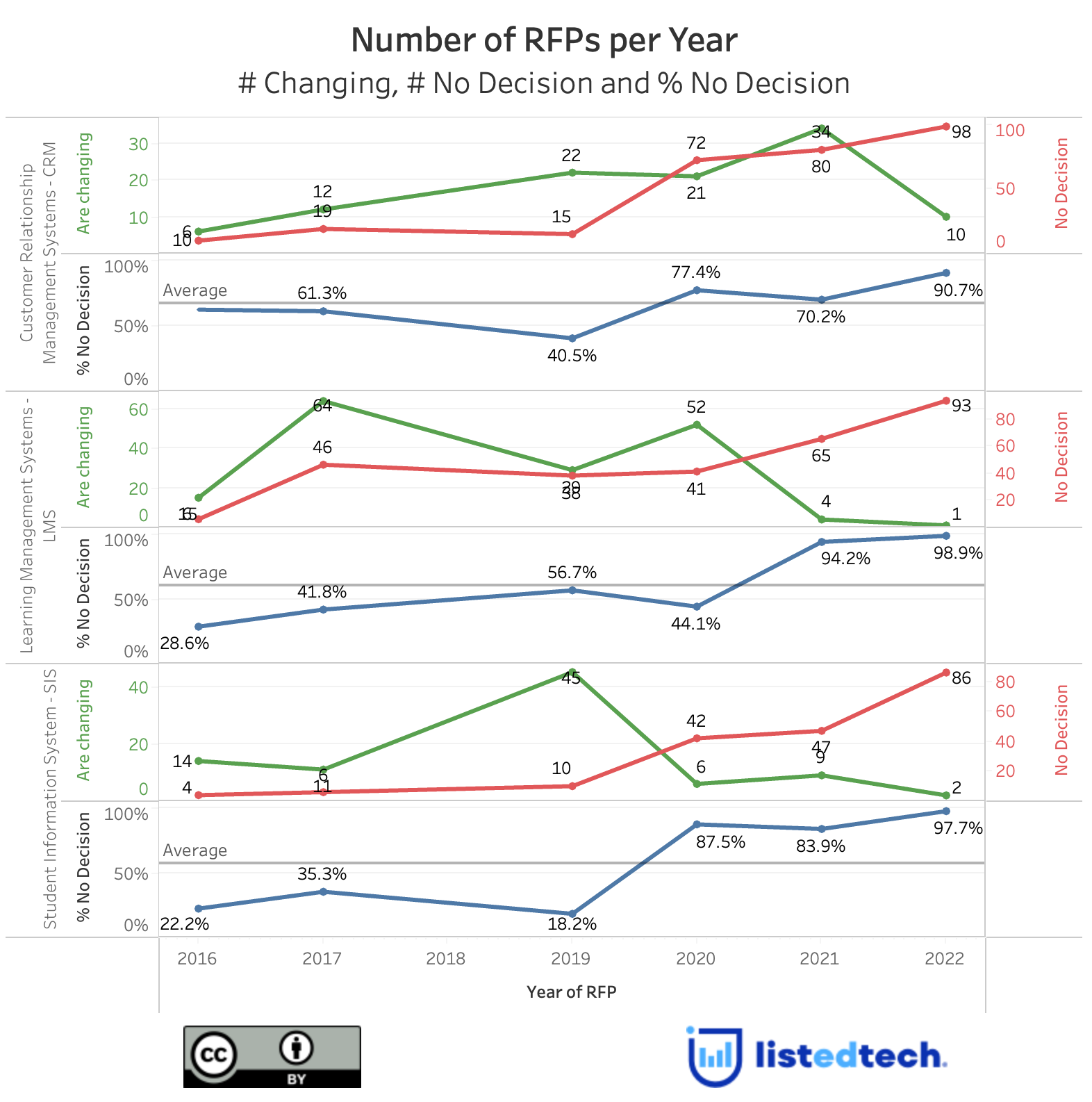 We must take the data mentioned in this post with a grain of salt since we only explored three product categories. Although we cannot generalize this data to the 50+ product categories we track, we can say that, for some product groups, the notion of indecision is real.