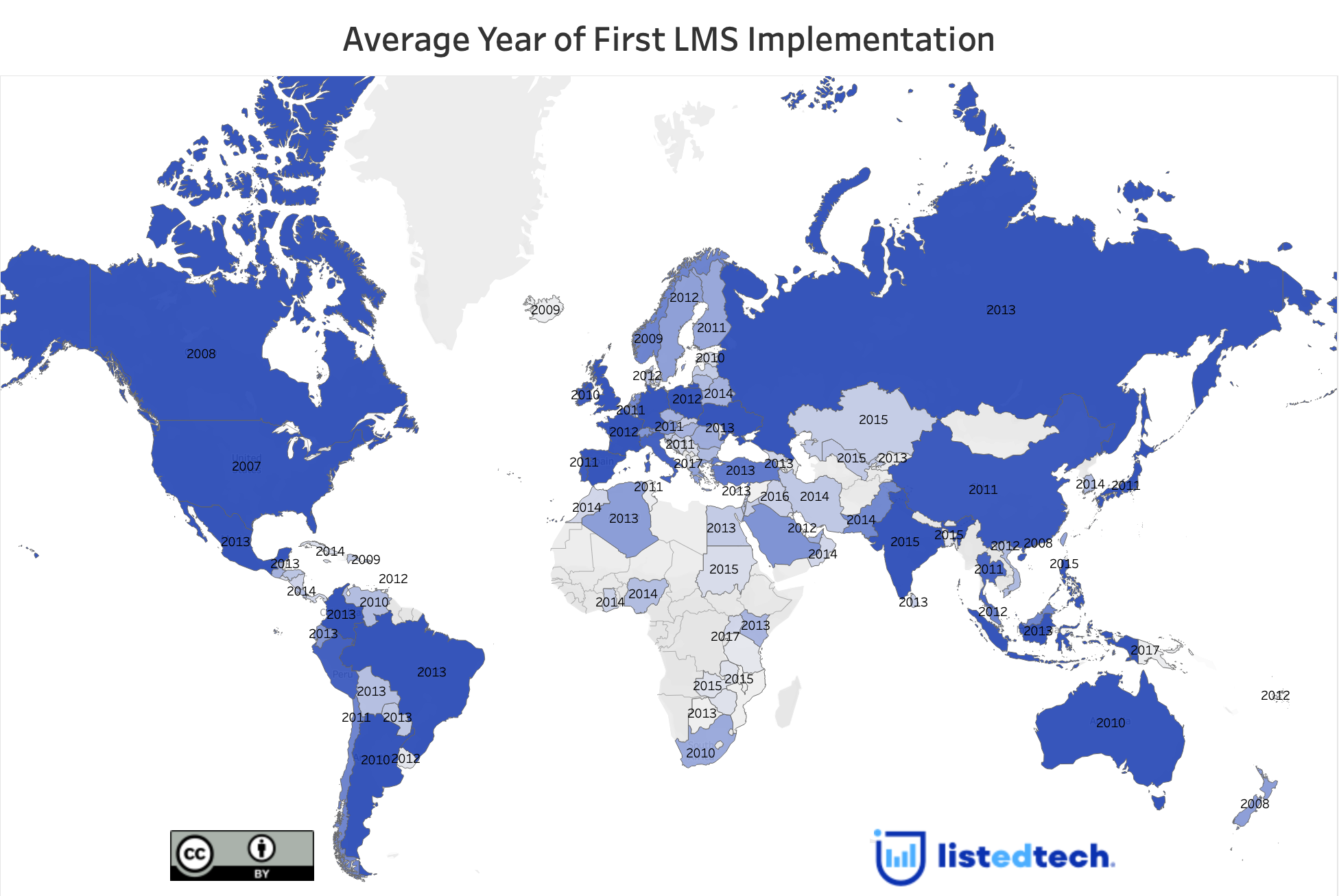 At LISTedTECH, we like to drill down into our data to better understand historical market trends. As you may know, we have lots of data on learning management systems. In this post, we want to show when the average year of the first learning management system implementation was for each country.
To make sense of all the data we have on LMS, we have set one important rule: we calculate the average year of first learning management system implementations only when we have at least five implementations with dates for a said country. For the U.S., Canada, United Kingdom, France, and other countries, we have hundreds if not thousands of implementation dates. In some African or Asian countries, we are still expanding our data, therefore, we had to set this rule to avoid showing an average calculated on one or two dates.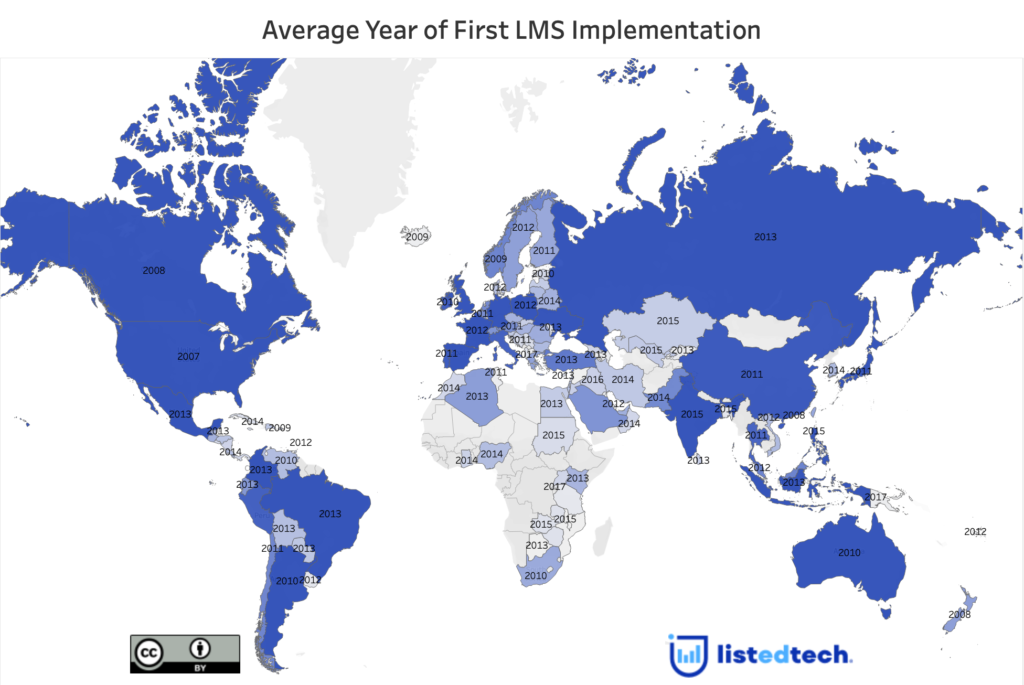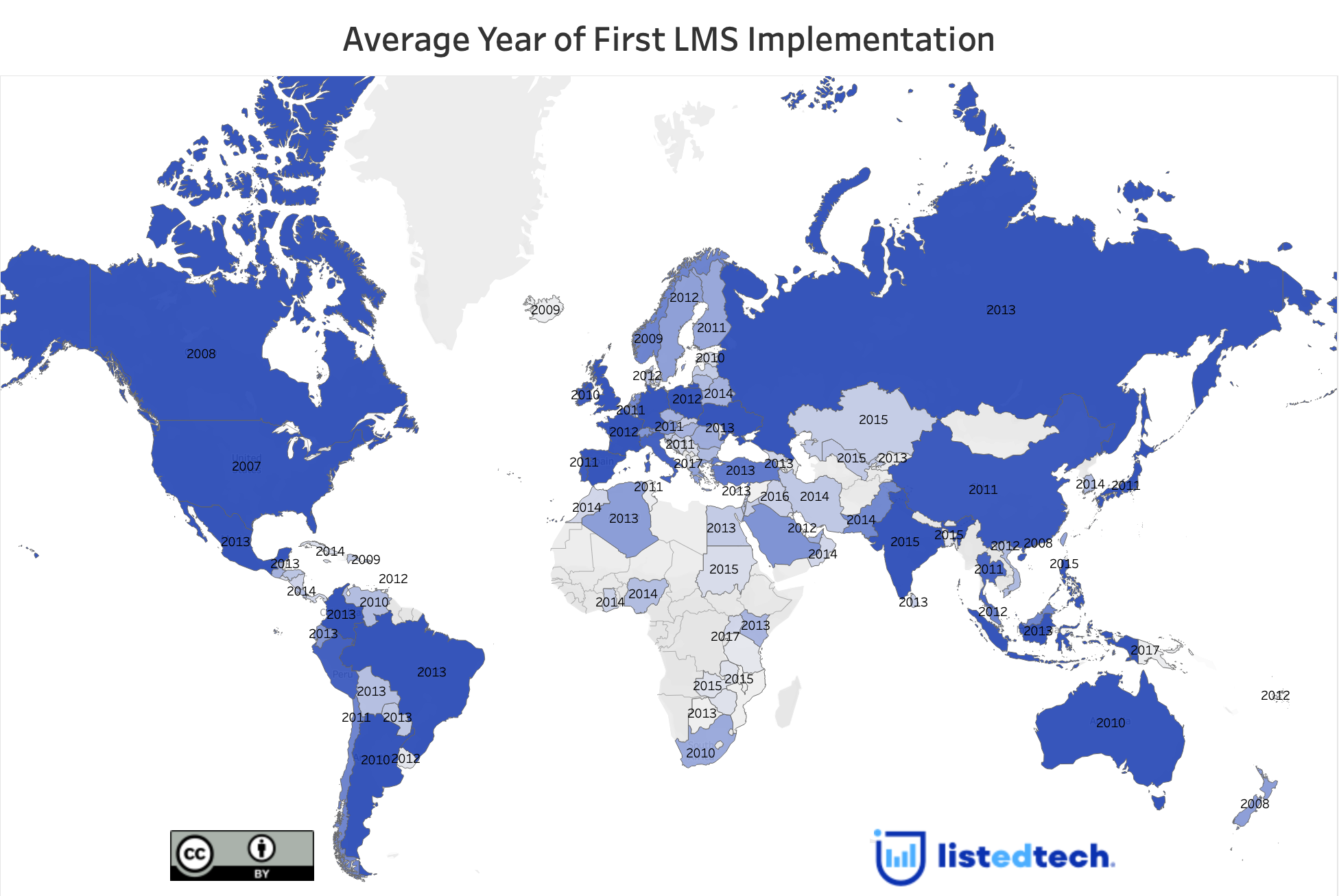 In the graph, the saturation of the color shows how many dates we used to create the graph. The lightest color represents five dates and the darkest tint represents 100+. In the case of the U.S., it is more than 4,000 dates.
Which Countries Are Early Adopters?
As we could expect, North America was an early adopter of LMS systems. One of the oldest implementation dates we have for U.S. and Canada is set in the 1980s before LMS was called LMS.
As for the average year of first LMS implementation, on the African continent, with the exception of South Africa (2010) and Tunisia (2011), most universities in these countries implemented an LMS in the mid-2010s. As mentioned earlier, we are still gathering data for this continent. Important note: the absence of dates for a country does not mean we have no data for the entire country, just not enough to calculate an average.
The data on this world map is a bit cramped in some geographical areas. Therefore, we have prepared a chart with the data. Click on the image to download it. You can also share it on social media.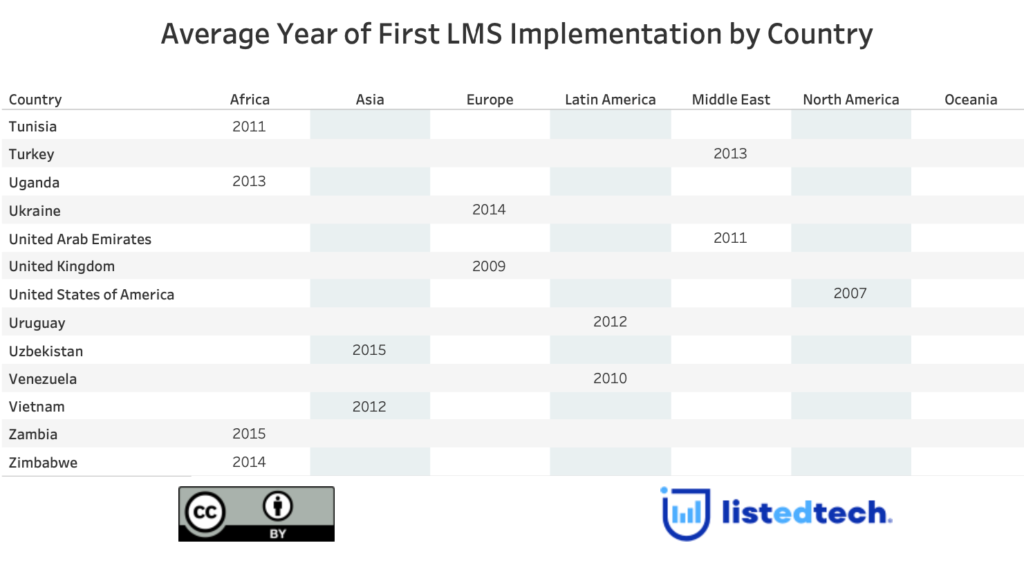 Do you have any insights to share as to why some geographical regions took more time to implement a learning management system? Comment on LinkedIn, Twitter or Facebook and don't forget to tag us @listedtech.