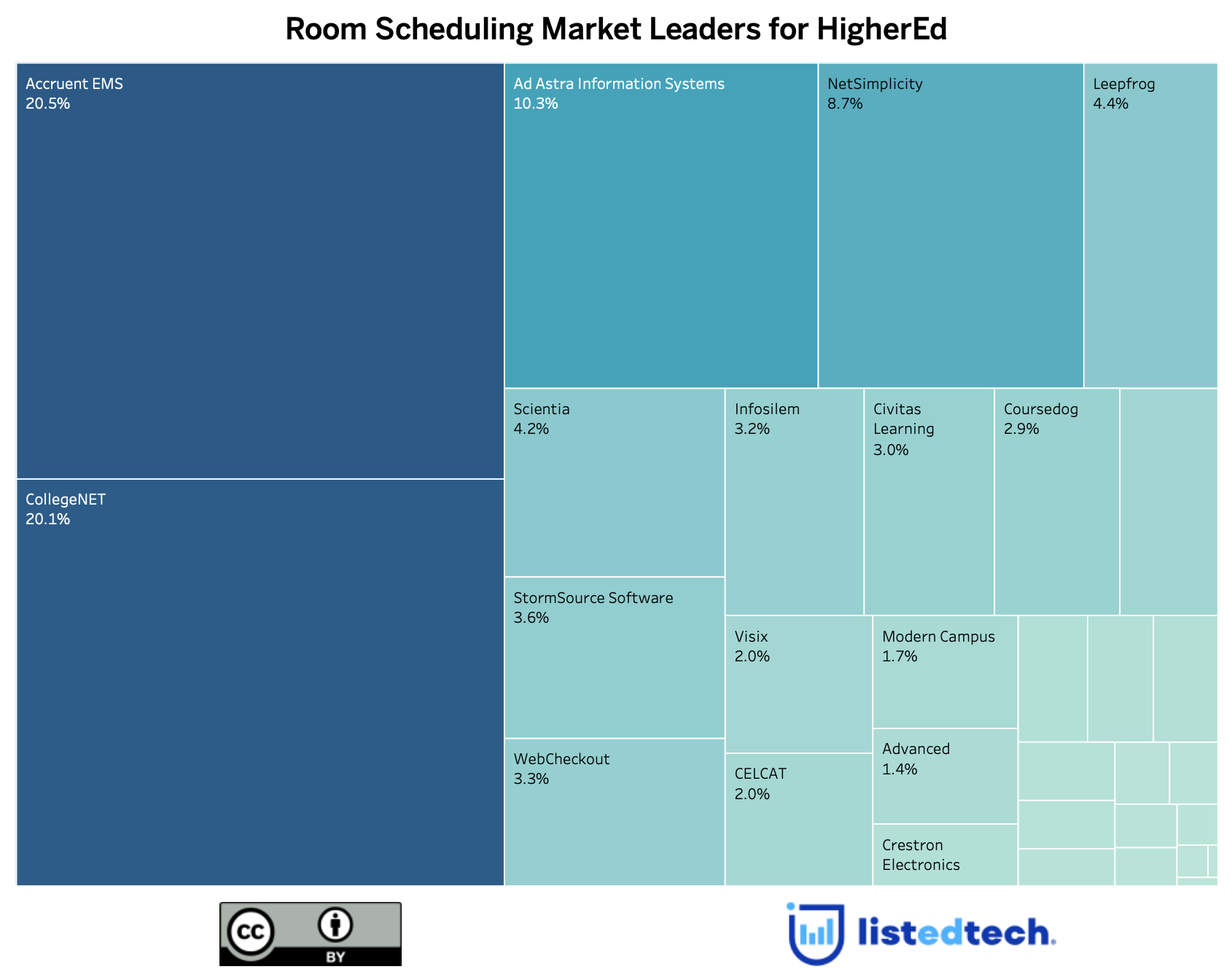 Part of a trimestrial routine, room scheduling remains an essential step in providing education to thousands of individuals. University staff have to make sure that their system tracks the institution's needs, the instructor's needs and the learning equipment's availability to optimally assign classrooms and laboratories. It is especially useful in peak periods such as exam sessions or if the institution decides to rent out its spaces to external conventions and functions. But besides these clerical tasks, what can a room scheduling system do?
Advantages of Room Scheduling Solutions
Automically assign rooms based on capacity, location preferences and physical characteristics taking in consideration both the instructor's and the students' needs.
Ensure optimal schedule to improve degree completion among returning students. Thanks to reporting tools and predictors, these systems can tell if a course will be selected, filled to capacity or neglected by the students.
Create a collaborative scheduling environment to ease the administrative process. From the administrative secretary to the dean and the chief administrative officer, all have access to a system tailored to their needs.
Support many learning delivery modes, such as online, hybrid and in-class training.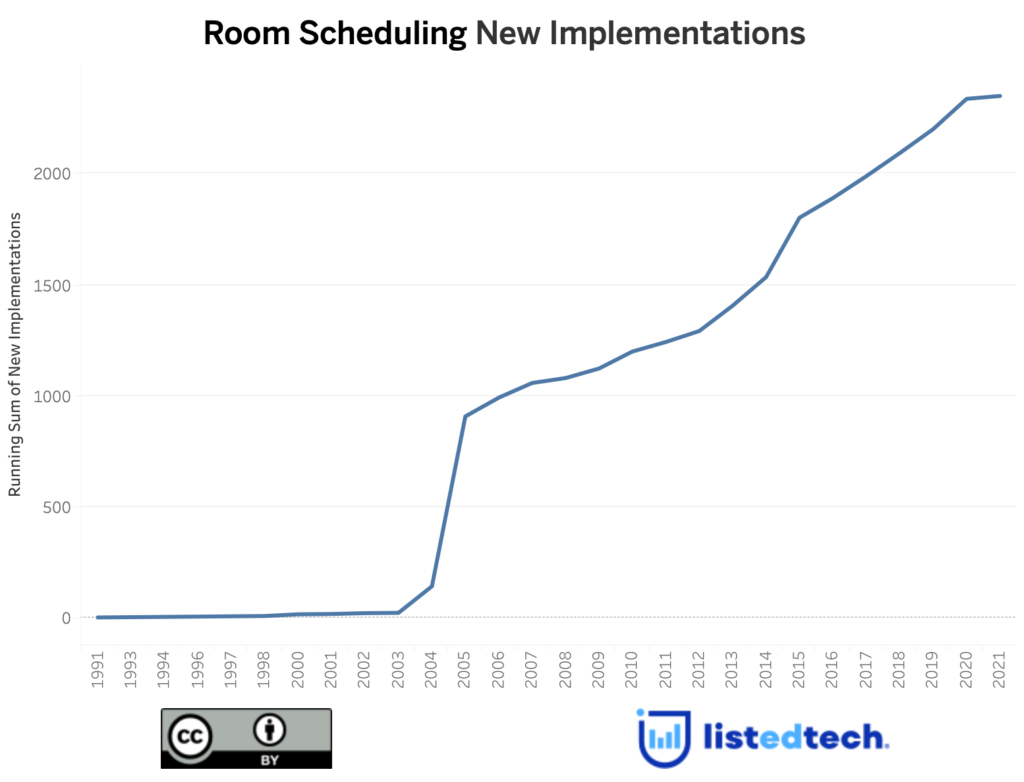 The room scheduling implementation trail goes back to the 1990s with very few implementations in the first decade of existence. The product group rapidly gained a lot of interest in 2004 and 2005. Since then, it has steadily been implemented. Today, we know of almost 2,500 universities and colleges using one of the room scheduling systems. The countries where we find the most implementations are: United States, United Kingdom, Canada, France and Australia.
Market Leaders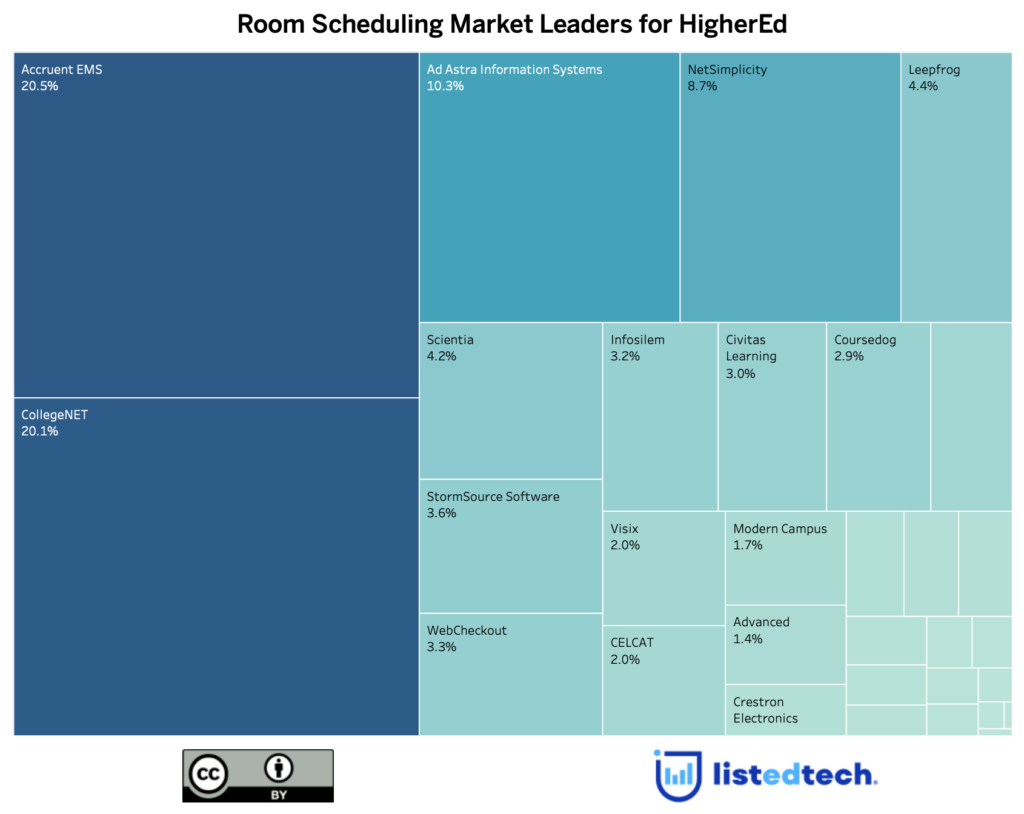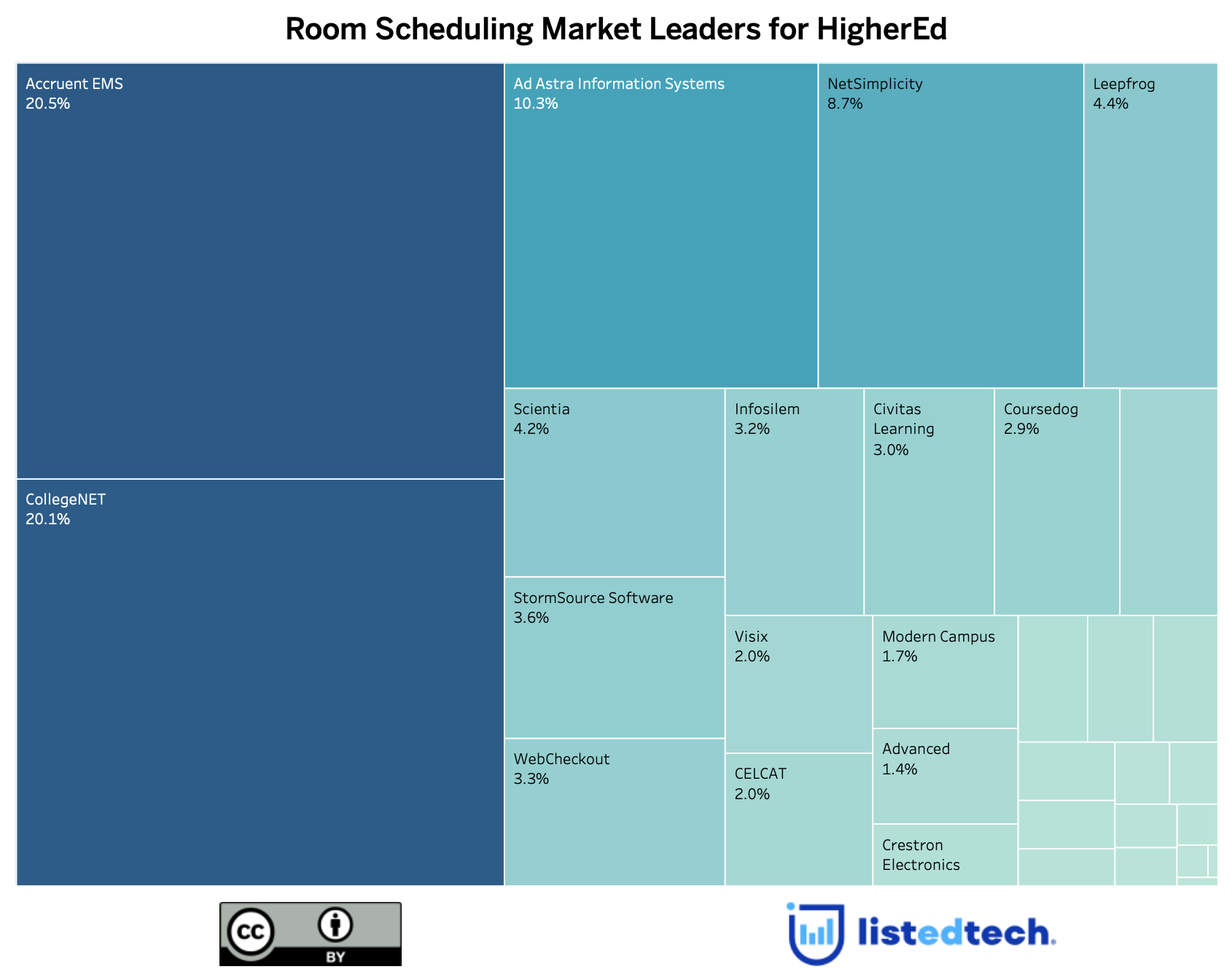 The room scheduling market is somewhat stable and very few players are in this market for less than a decade. The market leader is Accruent EMS (formally Dean Evans & Associates) with 21%, followed by CollegeNET at 20%, Ad Astra at 10% and NetSimplicity (9%). In the smaller players, we can mention players like Coursedog (3%) that was founded in 2018 while InfoSilem (3%) and Leepfrog (4%) have been around for about 30 years.
Room scheduling solutions are mostly implemented in 4-year institutions (75%) and in larger institutions.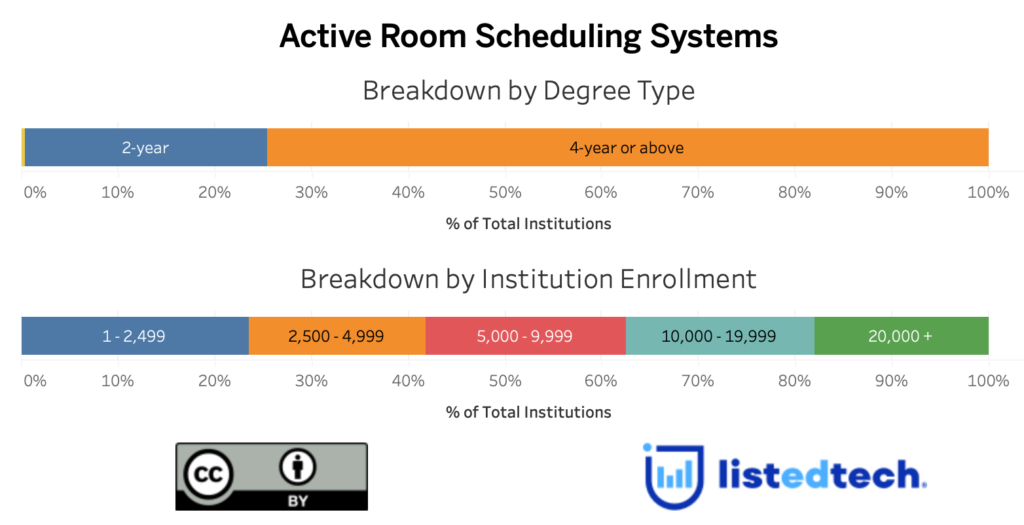 With the constant challenge for institutions to increase degree completion and student satisfaction rates, we believe that many more universities and colleges will continue to implement these solutions in the future. This is without ignoring the increased efficiency of administrative processes generated by these solutions.