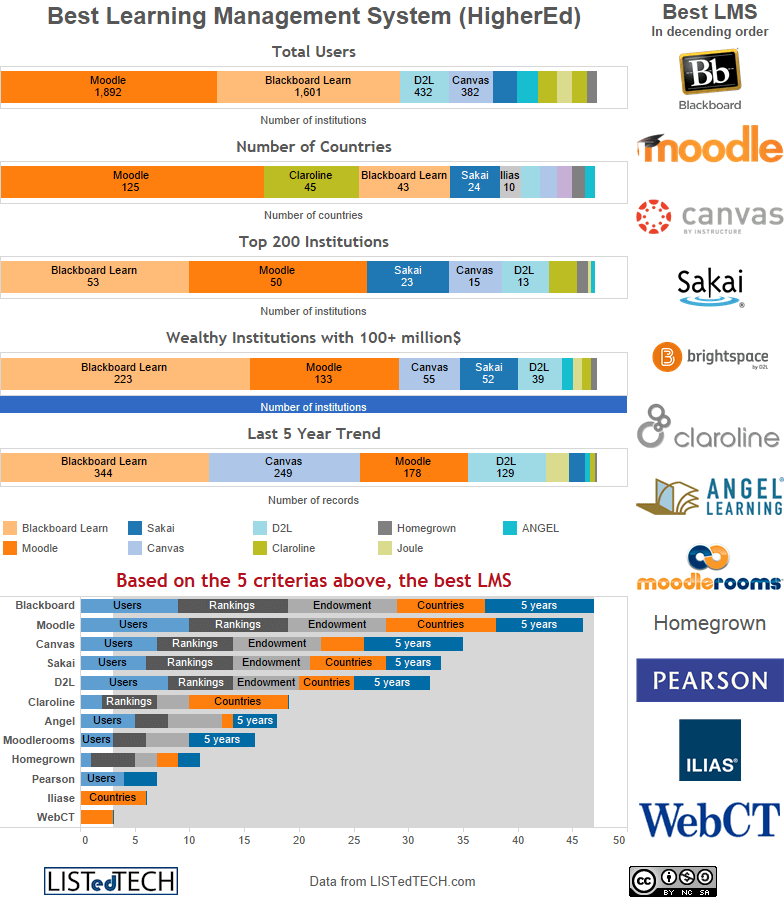 How do you determine the best LMS?
Do you look at the number of features, the price, ask for feedback from your peers or a combination of all these? There is definitely not one perfect learning management system (LMS) that answers every need. Narrowing your selection to a few that answer your functional and technical requirements is the ideal way to determine your best LMS. But, for the sake of argument, what if you could determine the top systems based on data? What would your criteria look like? We will try to find the best LMS in Higher Education using the following 5 criteria:
Number of total LMS used in HigherEd institutions.

Number of countries in which the product is used. If the product is used in multiple countries, this means it is more adaptable and is presumably multilingual.
LMS used by the best HigherEd institutions, using 8 world rankings within the top 200 institutions.
The LMS chosen by wealthy institutions (based on the top 20% biggest endowments in HigherEd).
Trend of LMS

selected in last 5 years.
For each of the 5 criteria above, we gave points on a sliding scale starting with 10 points for first place, 9 points for the second place, and so on for each LMS product.
Here are the results:
Blackboard Learn
Moodle
Canvas
Sakai
Brightspace (D2L)
Claroline
Angel
Moodlerooms
Homegrown
Pearson
Ilias
WebCT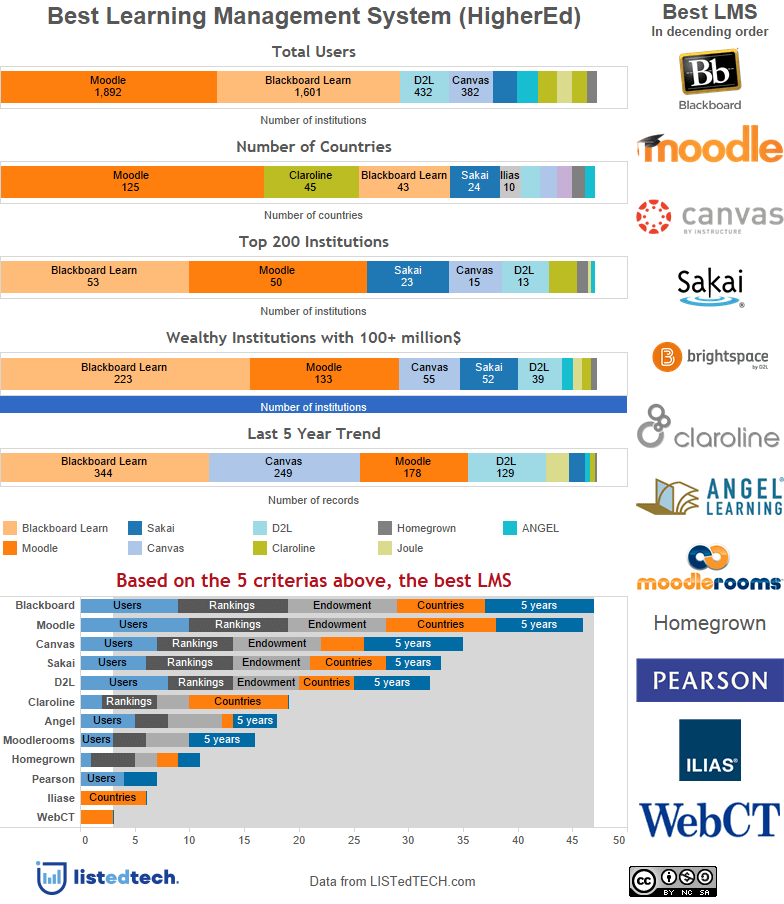 Conclusion
There will never be a 'best' LMS, a best car or a best smartphone for that matter. Some will come close, but the market will always offer new products and, once in a while, a product will even dominate as Blackboard has done for the last 12+ years. As the visualization shows, it is possible to try and debate over who has the best this or the best that, but in the end, only I know what learning management system is the best for me.