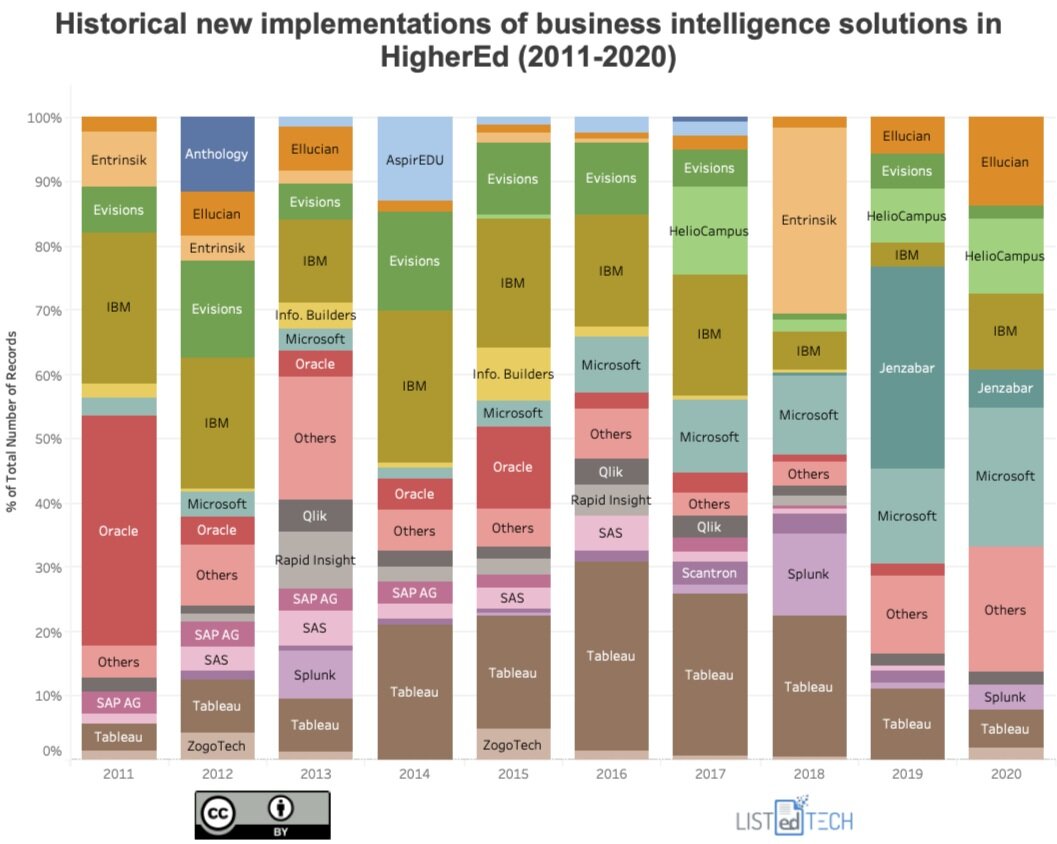 Education is becoming an increasingly complex and demanding sector for those attempting to run successful businesses. Across much of the world, educational institutions are being expected to produce better outcomes with reduced resources and fewer funds.
The challenge of satisfying the expectations of parents, students, watchdogs, and governmental authorities is growing by the day. Operating conditions are tougher than ever before and intense scrutiny of all aspects of performance is now the norm.
Performance analysis and action planning have traditionally been time-consuming activities with heavy associated manpower and resource requirements.
Educational institutions are becoming increasingly demanding – both in terms of running schools as a business and providing the resources to educate young minds. In order to minimize this burden and benefit from actionable insights to improve both academic performance and business function, higher education providers have begun turning to business intelligence systems.
Why Adopt Business Intelligence Software?
According to our dataset on business intelligence solutions, we have seen an increase of new implementations in this segment among universities and colleges in key markets worldwide. In most instances, those integrating such solutions are doing so to access important facts about their businesses and reduce overall management complexity. These benefits ultimately contribute to an enhanced educational experience for students of all ages.
Bespoke business intelligence solutions enable educational institutions to foster a broad culture of data-driven decision-making, while at the same time making it easier for school administrators to identify trends, map out plans of action and ultimately ensure both academic and organizational objectives are achieved.
The benefits of business intelligence in the higher education are spread across three primary categories:
1. Academic Outcomes and Student Experience
Strategic use of business intelligence can significantly improve the student experience and make a measurable difference to overall academic outcomes. Student performance and subject preference trends can be monitored and analyzed, allowing for adjustments to curriculum delivery strategies and general teaching methods.
This is important as performance, retention, and satisfaction of students are measures of sucess for educational institutions. Business intelligence software can help higher education organizations run more successful businesses, but such efforts should ultimately be geared towards the success of the students they educate.
2. Administrative Efficiency and Effectiveness
Business intelligence software allows for the centralization of all important data needed to successfully run an educational institution from an administrative perspective. This can exponentially speed up and simplify a wide variety of administrative processes, enabling resources to be reallocated and bringing the benefit of reduced human error into the equation.
From the costs and revenues perspective, business intelligence software can be used to track and analyze all expenses and revenue streams across the board. This can prove invaluable in the identification of unnecessary or excessive outgoings when analyzed in accordance with the respective ROI in each instance.
Bespoke BI software can also play a vital role in the development and optimization of higher education marketing and advertising strategies – essential for attracting the right candidates in the first place.
3. Employee Morale and Management
The simplification and optimization of countless key processes by BI software can also contribute to employee morale and motivation, while at the same time making it easier to manage the workforce as a whole. Workforce planning, scheduling, and deployment of manpower can all be simplified with the data and insights provided by business intelligence systems.
In addition, top-line management can monitor and track the workloads of teaching and non-teaching staff in order to ensure that nobody is over-allotted or underutilized. Student and teacher performance trends can also be identified and acted upon, through the use of average grade-tracking functionalities comparing current performance to comparable historical data.
Ultimately, business intelligence software enables all teaching and non-teaching staff to do a better job, which subsequently improves the educational experience for the students.
In comparison with other edtech product categories, business intelligence solutions have not seen clear patterns in the past decade. A few trends have emerged:
Oracle, IBM and Evisions no longer represent a go-to solution.

Tableau used to be the trending solution (2014-2016) but is on a downward slope since then.

Microsoft Power BI, thanks to a free plan, an easy-to-use interface and its integration with other Microsoft products, saw an increase in its adoption as soon as it became publicly available.
As of 2020, the business intelligence market implementations are spread across seven leading solutions with more than 50 products fighting to get some shares of this important market.
Simplified Adoption and Integration
Among those who continue to show reluctance to the adoption of business intelligence software, potential complications, and disruption during the integration process is one of the most common concerns.
Contrary to popular belief, however, the integration of a bespoke business intelligence solution can be surprisingly straightforward. All with no downtime of operations to factor in and a learning curve gentle enough for any school work to negotiate with ease.