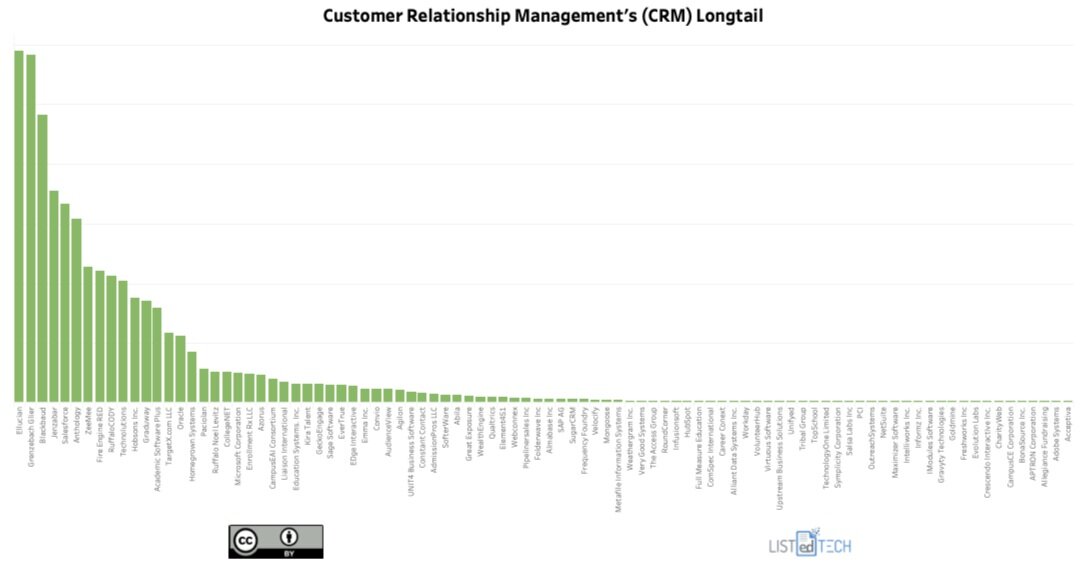 Interest in CRM among institutions is at an all-time high; it is becoming a priority for schools and colleges worldwide.
Customer Relationship Management in education is slightly different from conventional CRM, given how 'customers' in this instance refers to the students, their parents, alumni, employers, and staff members.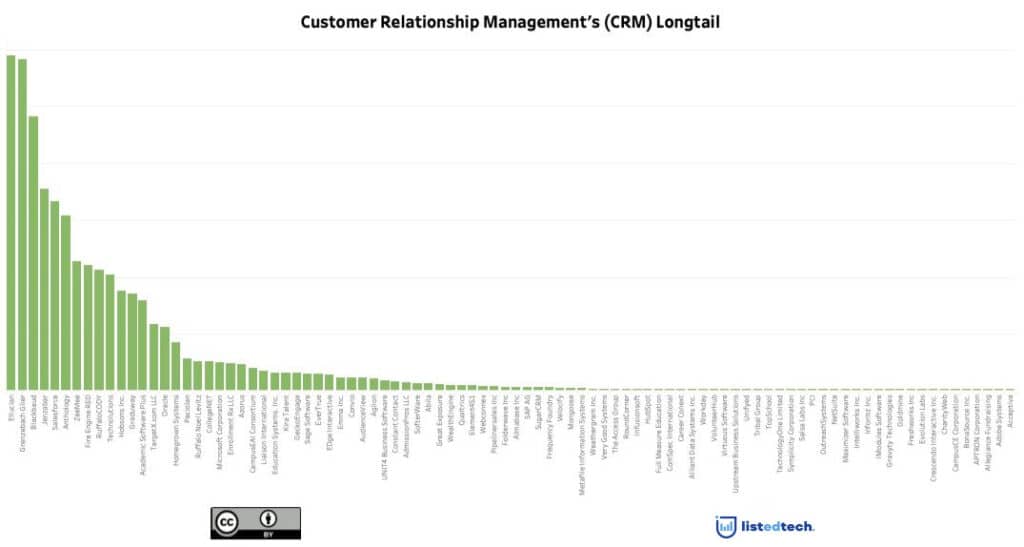 But this doesn't mean that an effective and strategic approach to CRM isn't just as important in education as it is elsewhere. Schools and colleges perform a vital service and must do everything within their power to attract, retain, and ultimately satisfy their customers – students in particular.
Likewise, gaining a competitive edge in the crowded higher education marketplace is a constant challenge; one that demands the implementation and optimization of an effective customer relationship management system, powered by an appropriate platform and provider.
The Benefits of CRM for Educational Institutions
A strategic and proactive approach to CRM in education can be beneficial in a variety of ways. Though it's not until the appropriate software, policies, and procedures are adopted that the immense importance of CRM becomes apparent.
Where properly leveraged, a CRM system can provide invaluable insights into the customers of any educational institution. By building a better understanding of your market, you are inherently able to build and maintain stronger and more personal relationships with those to which you cater.
This applies to both students and faculty alike – all of whom can benefit from a strategic approach to CRM.
Let's take a closer look at just a few of the benefits of CRM systems in a little more detail:
Centralized Data Storage and Access
An efficient CRM system brings simplicity to the often-chaotic task of compiling the academic documents, course and program information, key admin files, and so on. A digital CRM platform amalgamates everything using a centralized dashboard, speeding up and simplifying the process of storing, retrieving, and using the files and documents stored.
Automation of Admin Tasks
One of the biggest benefits of computerized systems for educational institutions, in general, is the scope for task automation. Any number of menial yet essential administrative duties can be both automated and performed in a fraction of the time it would take a faculty member to handle them manually. This in turn frees up time and resources to be allocated elsewhere, while the CRM system takes care of things on your behalf.
Elimination of Human Error
With the adoption and implementation of CRM software, the risk posed by human error is immediately and permanently reduced. Consistency and efficiency of certification and documentation processes are stepped up, by way of a software solution that cannot and will not make the same mistakes a human worker could make from time to time.
Improved Interdepartmental Communication
Clear and consistent communication lies at the heart of every quality educational experience. This is another reason why CRM software adoption can prove beneficial, making it much quicker and easier for departments within a school or college to communicate. The centralized data the system holds can be accessed by authorized personnel from any location in an instant – exponentially quicker and easier than relying on traditional paper records and documents.
The Potential to Save Time and Money
Ultimately, the simplicity of an advanced CRM system coupled with its capacity to accelerate and automate processes leads to significant savings of time and money for the educational institution. Irrespective of whether the operator is running a public or private business, savings of time and money are always welcome. Budgets can be subsequently adjusted to allocate more funds to more important projects, for the benefit of learners and faculty alike.
More Effective Marketing
As previously touched upon, getting to know your target audience on an intimate level holds the key to more effective and impactful marketing. CRM technology provides a priceless cross-section snapshot of your target market, enabling you to identify its preferences, requirements, behaviors, turn-offs, and so on; all essential for the development and optimization of an effective marketing strategy for your educational institution.
In Summary…
Making the switch to CRM software isn't exclusively about effective marketing and the simplification of the admin tasks. It also provides an opportunity for every department and the institution as a whole to identify its strengths, acknowledge its challenges, and leverage its potential for continuous improvement.
Collection and analysis of data are simplified, providing access to essential analytics and reports at the touch of a button. All of which can subsequently be used to gain and maintain a competitive edge in your field.