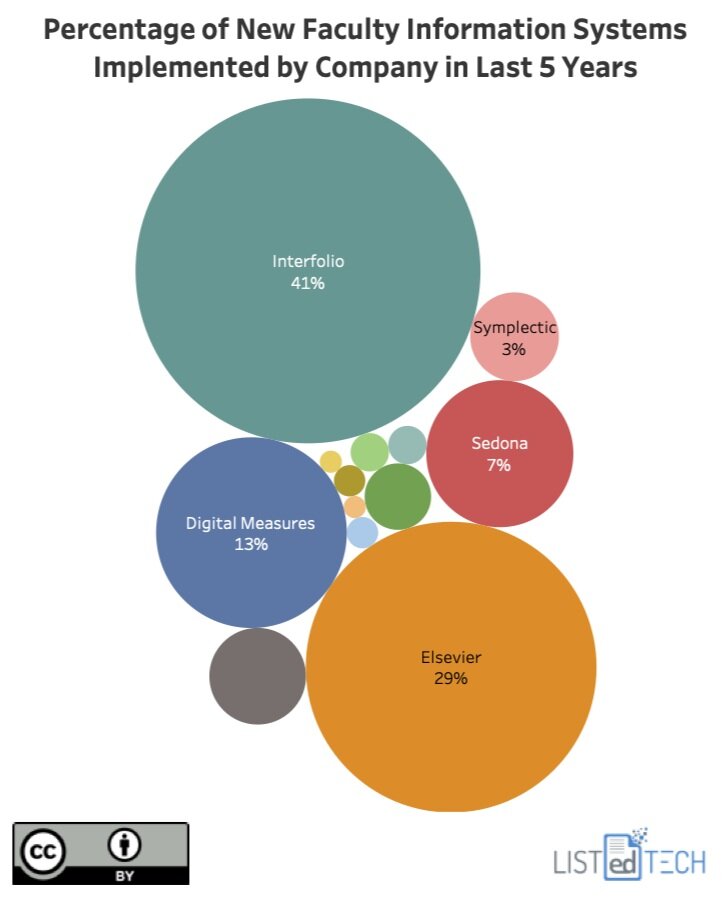 The higher education sector is in a constant state of evolution, driven in recent times primarily by information technology advancements and the advent of cloud-based applications. Along with access to increasingly advanced technology, the expectations and demands of students, parents, and regulators are also intensifying each academic year.
As mentioned in the Product Implementation Peaks post, we saw a huge increase in the implementation of faculty information systems in the past years due to the professorial positions being more remote than ever. With the current pandemic, the majority of professors did not put a foot on campuses for the past year. Since institutions still need to evaluate tenure tracks as well as any accomplishments made by their professors to become more transparent vis-à-vis their students and the board of governors, these systems also help to reduce the impact of two challenges present in edtech: digital integrations and administrative simplification.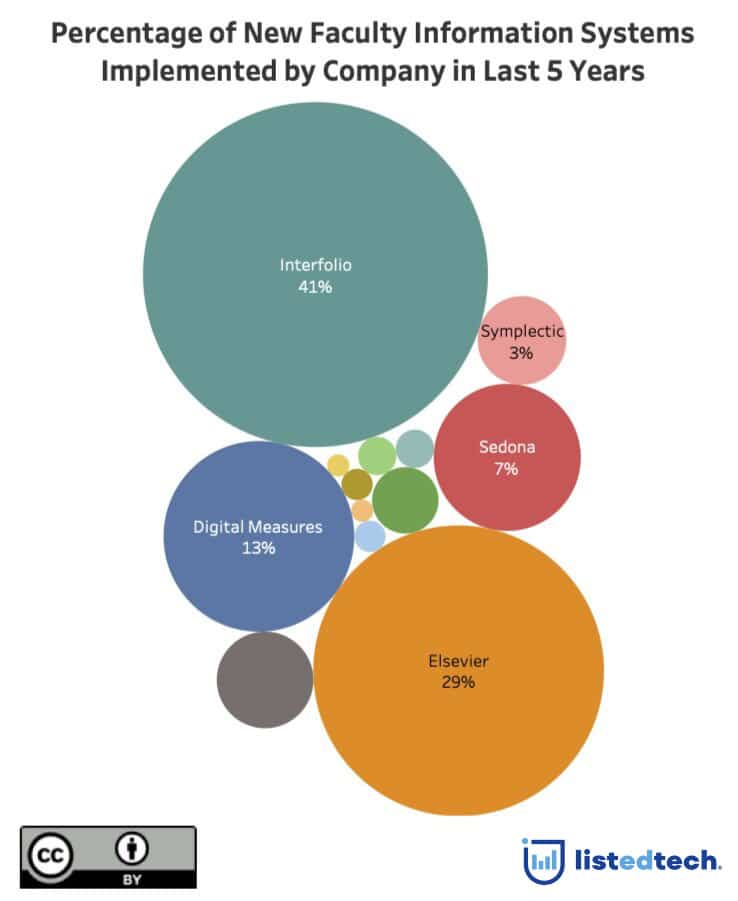 Though considered entirely separate entities, educators and students are united in their priorities and objectives. In order for student outcome to be improved and optimized, total efficiency and effectiveness is required across all aspects of the faculty and its operations.
Acknowledgement of the importance of efficiency and transparency has spurred more higher education providers than ever before to explore and adopt faculty information system (FIS) technology.
The Potential Benefits of Faculty Information Systems
By empowering and promoting a more transparent workplace culture, FIS technology encourages faculty and administrators alike to more actively contribute to the quality and performance of the institution. It can also be an invaluable career development tool for ambitious faculty members.
Bracketed into four primary categories, these are the main benefits faculty information system adoption can bring a higher education organization:
1. Transparent Faculty Data Tracking
The primary application of a faculty information system is data tracking, covering a broad and diverse range of types of data. Examples of which include honors and achievements, tenure review, research interests, sabbatical eligibility, appointments, papers published and so on.
All information stored on a FIS can be edited and expanded in real time, enabling faculty members to keep their profiles up to date with ease. It's essentially a simple yet extremely versatile system that both promotes a culture of transparency and minimizes the time and effort required for faculty members to build, maintain and showcase their professional profiles.
2. Organization in Relation to Subject Matter Expertise
Another benefit of a bespoke FIS is the way in which it accelerates and streamlines access to individuals with relevant knowledge and expertise. In the event that an administrator, a department head or a faculty member needs to get in touch with an individual with an appropriate background or knowledge base, they can find them in seconds on a faculty information system and reach out to them accordingly.
This essentially makes the FIS an essential and invaluable database of knowledge and expertise, simplifying the process of finding and contacting relevant individuals.
3. Fair Treatment and Acknowledgement of Accomplishments
The data stored on a faculty information system can also be useful for promoting a culture of fair treatment and acknowledgement of accomplishments. What this means is that as the information on the platform is visible by those using it across the entire institution, their achievements, accolades, accomplishments and experience can also be showcased and viewed. This creates a sense of transparency that helps foster a confident and empowered workplace culture, while at the same time providing decision-makers with the information they need when making important career-based decisions.
The institution can ensure it provides a fair and equal opportunity for all faculty members, with regard to things like promotions, pay rate, bonuses, tenure and so on. A faculty information system can help make sure that those who are performing at the same level and providing the same services are recognized and rewarded equally.
4. Faculty and Staff Communication Improvements
It is also commonplace for higher education institutions – particularly those of a larger size – to provide some administrators and other staff members with access to their faculty information systems. This can be particularly useful with colleges and universities that operate across different geographic locations and therefore rely on seamless communication platforms.
Just a few of the staff members and non-teaching staff that can benefit from access to faculty information systems include payroll personnel, institutional research officers, human resource professionals, deans and other senior admin personnel. Each of these individuals may regularly need to access the information stored on a faculty information system to perform their own duties, simplifying communication and data access processes for enhanced efficiency.
A Strategic Long-Term Investment
Any college or university looking to make a cost-effective investment in long-term performance improvement and operational efficiency should consider this kind of centralized data platform essential.
Gartner research recently named Faculty Information Systems one of the Top 10 Strategic Technologies Impacting Higher Education in 2020, suggesting that those who adopt such technology stand to gain an important competitive edge.
"Institutions with robust FIS functionality will also gain insights to drive efficiencies and effectiveness by optimizing this valuable HR and key capability in the higher education business model," Gartner stated in its report.
"In many ways, FISs represent a new category of system, especially when considered as a collection of different tools and modules. They represent a growing need and interest in tracking all aspects of faculty data."