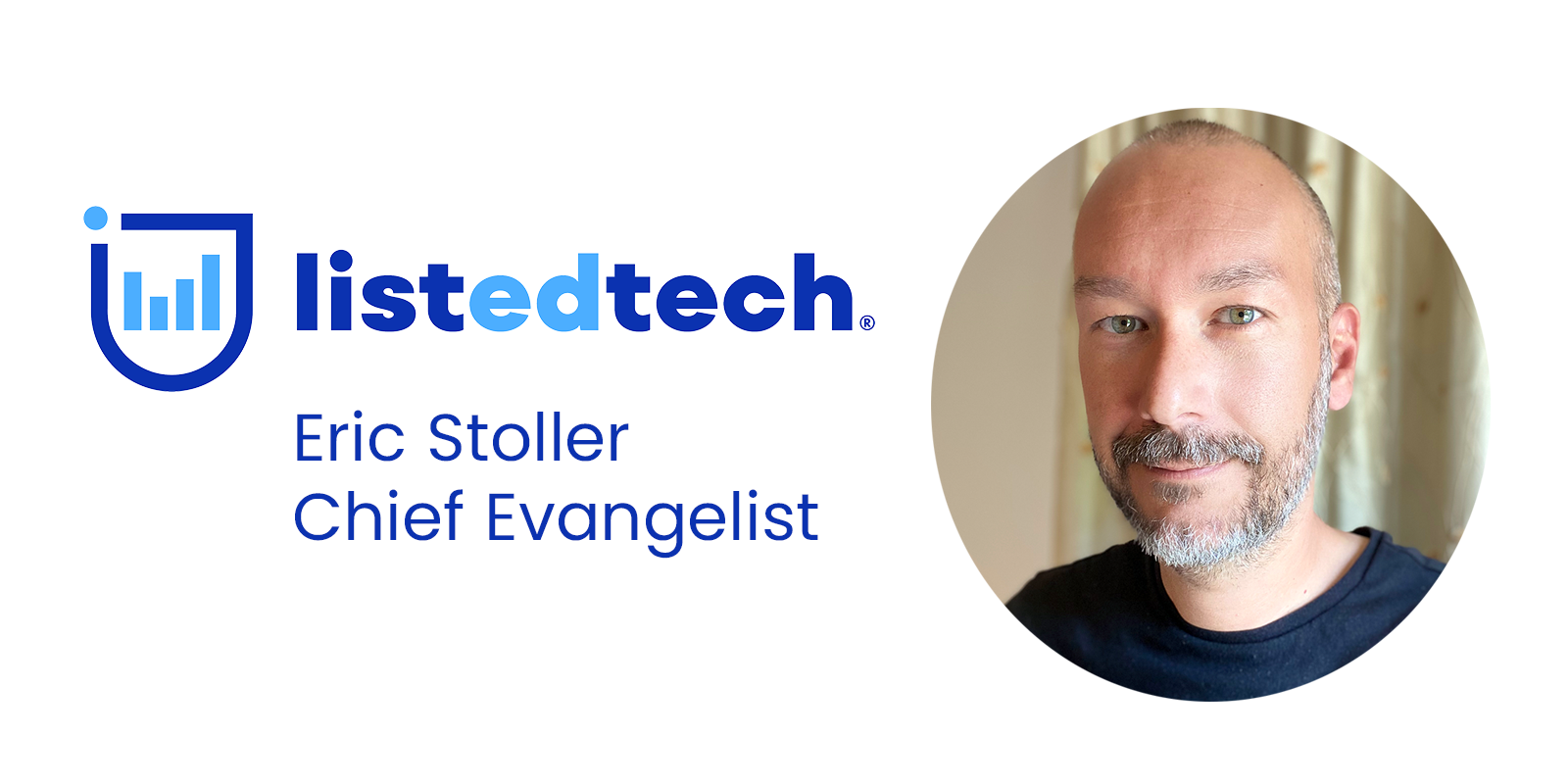 ListEdTech is pleased to announce that Eric Stoller is joining the company as our Chief Evangelist. With 20 years of experience in higher education marketing, student success, and edtech, Eric is perfectly suited to help us scale as a leading edtech market research firm.
"Eric's knowledge and passion of the industry will help us better communicate our strategic vision" said Justin Menard, CEO of ListEdTech.
Before joining ListEdTech, Eric was the vice president for product strategy at Element451, a leading higher ed CRM. He was responsible for product strategy and promoted the CRM beyond the traditional areas of recruitment and enrollment into a comprehensive student engagement platform. He was responsible for several marketing initiatives including a weekly live show about the state of higher ed admissions as well as a successful podcast that featured college presidents, edtech founders, higher ed journalists and association leaders. Additionally, Eric was the vice president of digital strategy for the UK-based Gecko Engage, a student engagement technology provider.
Prior to his edtech leadership roles, Eric ran a successful consultancy for nearly a decade where he provided higher ed institutions around the globe with guidance on the use of technology to foster student success. He also created and wrote the Student Affairs and Technology blog for Inside Higher Ed.
"ListEdTech has data that no one else has on the edtech ecosystem. It's an exciting time in the edtech space and I can't wait to help grow ListEdTech and expand the reach and impact of the company," said Stoller.
At ListEdTech, Stoller will provide leadership and expertise to maximize both institutional and corporate engagement with our datasets.