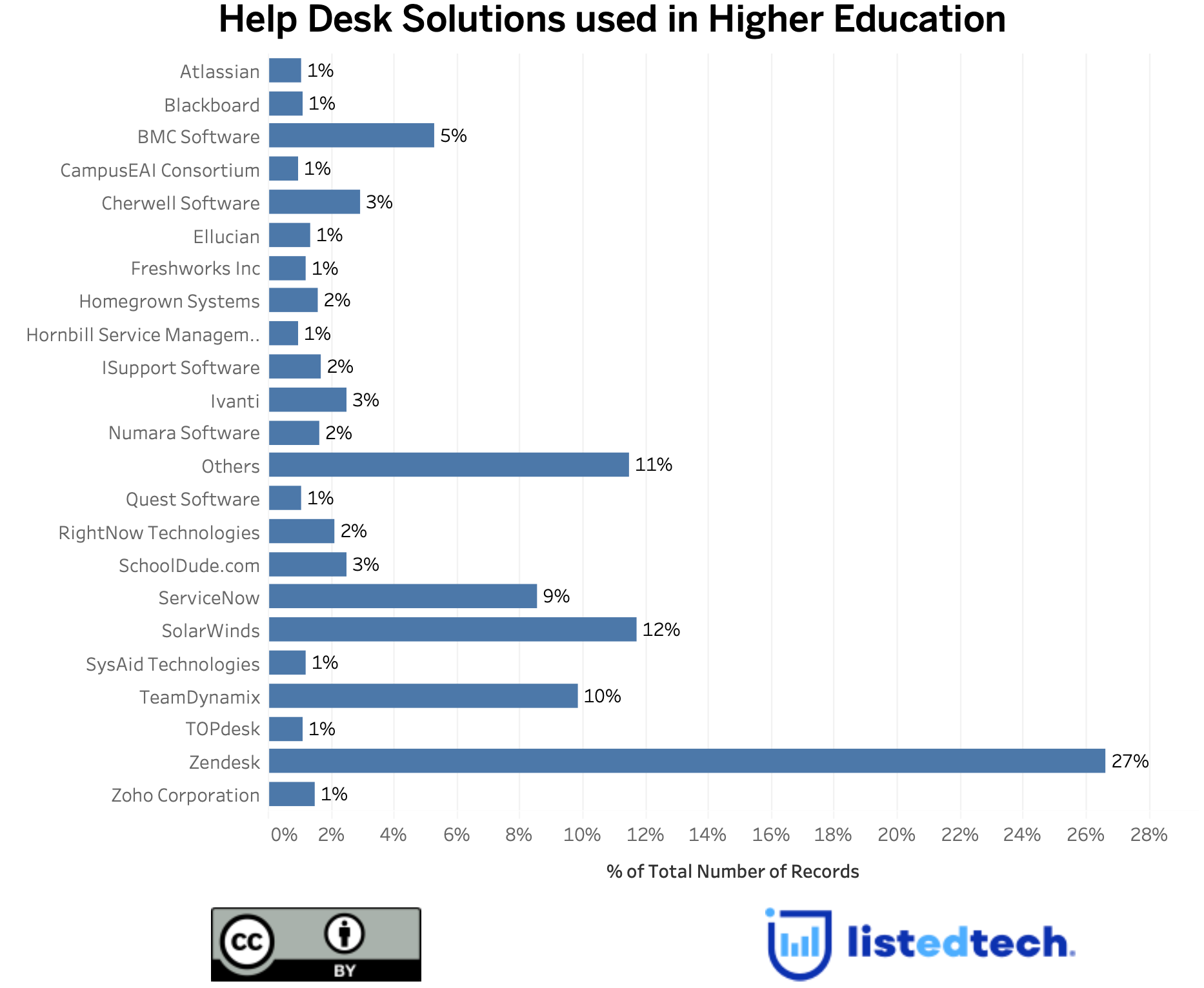 On Friday, June 24th, 2022, several websites specialized in financial news announced a huge acquisition: Zendesk agreed to be acquired by a consortium of private equity firms for an amount between 9.5 and 10.2 billion dollars, depending on the news source.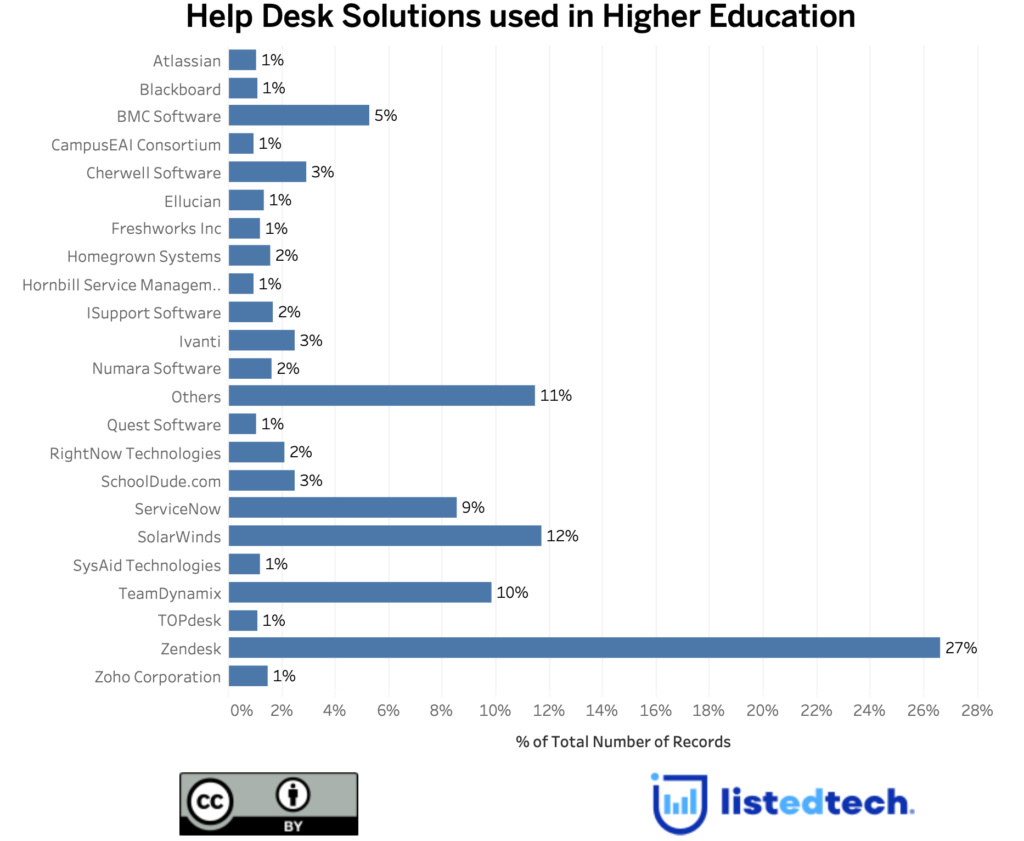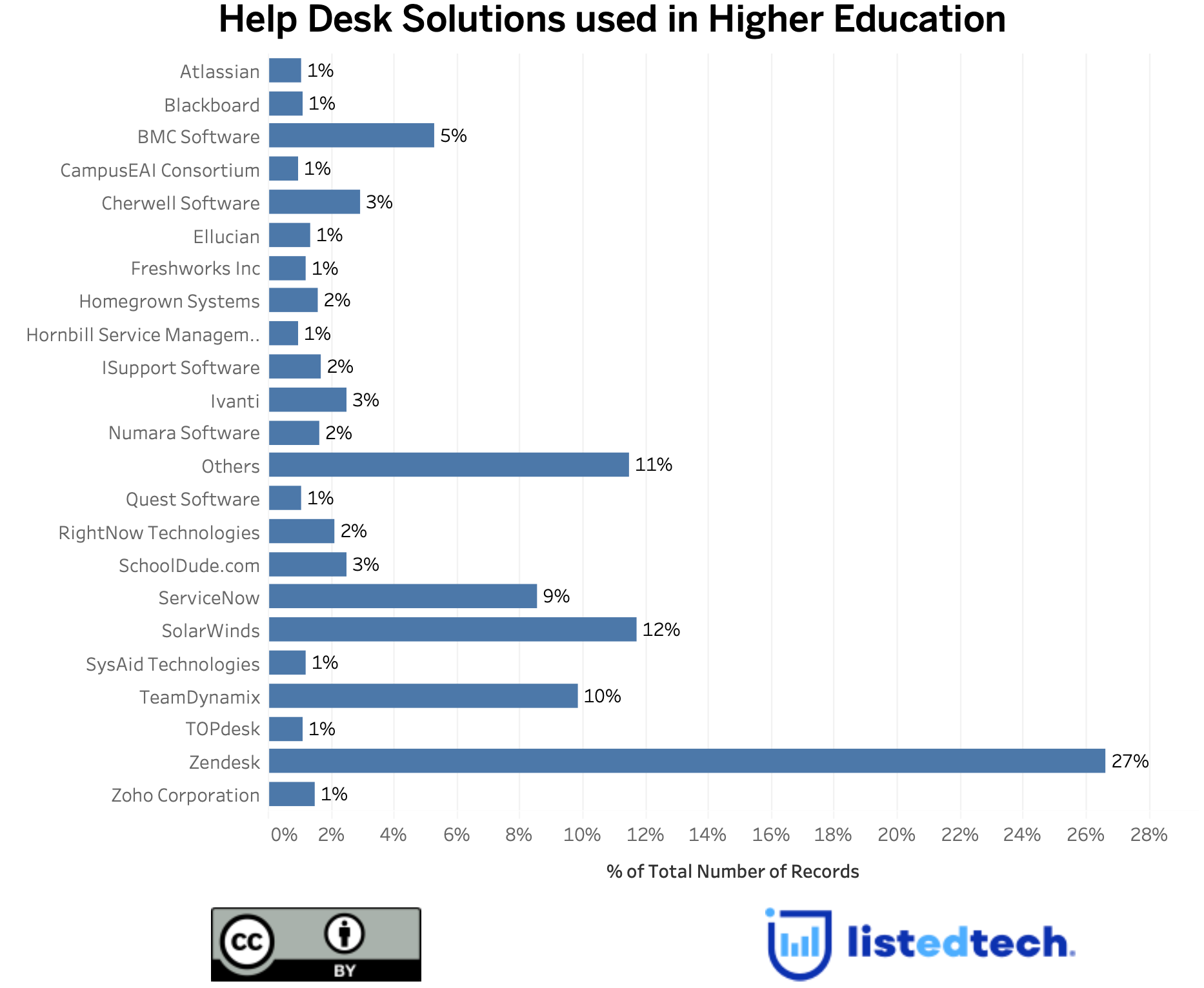 In the education sector, Zendesk is the leader of the help desk product category with more than 25% of all system implementations, followed by SolarWinds and TeamDynamix (in HigherEd sector) or by SolarWinds and SchoolDude.com (in K-12). We don't want to speculate on the reasons why the consortium led by Hellman & Friedman and Permira decided to purchase Zendesk. However, based on our research, these two private equity firms do not currently control any products in the help desk category nor other IT companies active in higher education.
This announcement comes after several weeks (if not months) of struggles to find a potential buyer for the San Francisco help desk company. Some investors (among these were Hellman & Friedman and Permira) made an unsolicited offer to acquire Zendesk back in February. At the time, the offer represented around $130 per share. As stated by Yahoo Finance, "[t]hat offer came a few weeks before Zendesk dropped its effort to buy SurveyMonkey's parent, Momentive Global Inc., saying it failed to garner the necessary support from its shareholders to go through with the acquisition." On June 24, Zendesk accepted an offer that offers $77.50 per share, all in cash.
The ListedTech Portal Will Gain New Product Categories This Fall
We still strive to make the portal the best tool for universities, colleges and school boards. Starting in September, at a rate of about one product category per month, we will release these product categories:
Degree Planning
Degree Audit
Portal
Textbook/eBook
Courseware
Supplemental eLearning
Assessment
Tutoring
An Important News for the ListedTech Portal
Mark your calendar! On July 11th, 2022, ListedTech will announce important news regarding its portal. This announcement will change the way institutions access the portal.