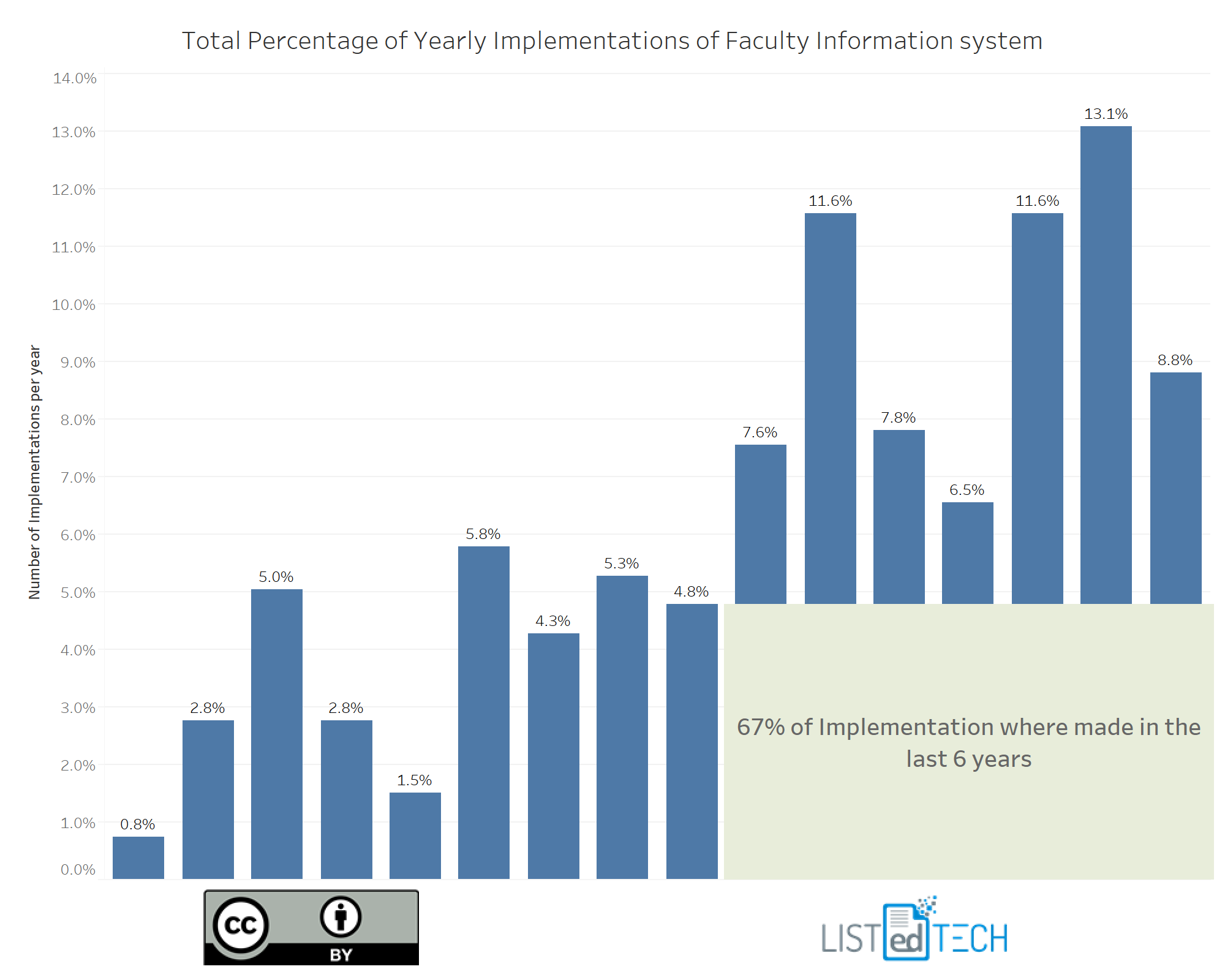 A few months ago, an acquaintance of mine sent me information about a company that I did not know. The company was selling a product called Faculty Information Systems. It wasn't a system category that we had been tracking and it looked to be a one-off product. Not wanting to create a new category for just one product, I asked him if he knew of other companies in this field. He sent me a few others and so this started our discovery of this new category.
Now what is a Faculty Information System and what does it do?
Faculty Information Systems are software solutions that allow easy managing, sharing, updating and accessing information regarding an institution's faculty members. This system is essentially a database of every professor's career development be it research, teaching, credentials, articles, etc. For decades, homegrown systems were developed and maintained locally. Today, web-based software solutions are being developed to keep all information organized, safe and in real time.
The systems that we found have a few basic core functions:
Web-based accessible information
Updated through easy uploading documents

Publication on faculty pages and website

Customizable reporting

Research Collaboration

Supporting peer review

Enabling committee workflow processes

Enabling institutions to review Faculty contribution, Faculty service, Teaching and Activity
There is a number of additional features that differ from one alternative to another…
Who are the main players?
Elsevier is based in the Netherlands founded in 1880

SEDONA Systems is a US based company founded in 1995

Digital Measures (Watermark)  is a US company founded in 1999

Interfolio is a US company founded in 1999

Symplectic is a UK based company founded in 2003
Almost all the companies mentioned above are dedicated exclusively to their Faculty Information System.
Since we have only been gathering information about this product category for a few months, we are purposely not showing market share for fear of not representing the market accurately.
Who uses FIS?
Most of the users we found had been using a homegrown system to do all or partial tasks that are now being done by FIS; anything from modified content management systems to excel sheets were/are used.
A few notes on users of this product category:
As you can see from the map, users are mostly located in what we would refer as western countries.
Basically all users of the systems (98%) are 4-year institutions.
Sixty-seven percent of th FIS systems we have in our DB have been implemented in the last six years. This is a fairly new system on the universities' radar.
Send us your thoughts and other systems you know that fit this category.