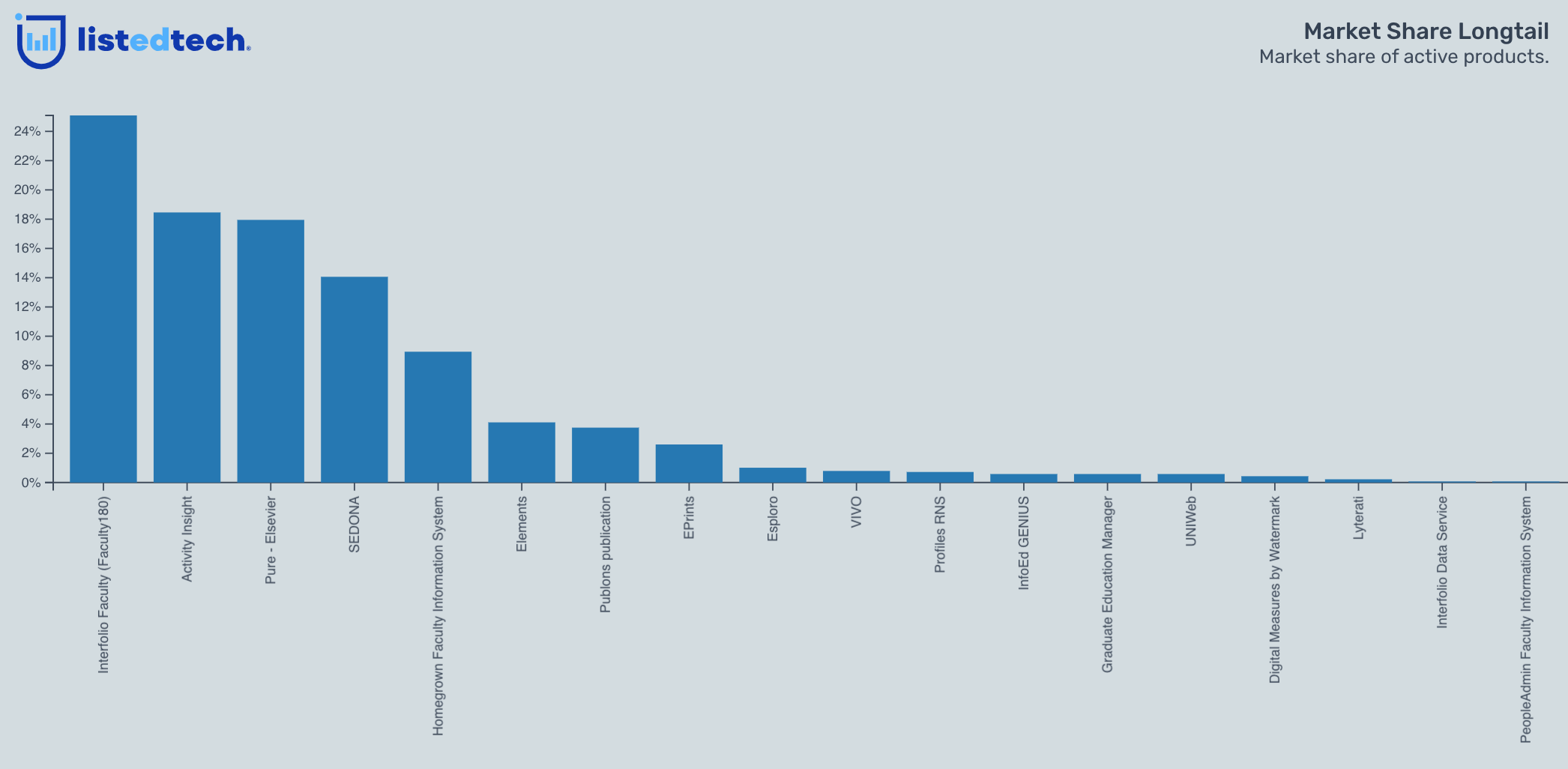 When we first started to track faculty information systems, this category was not what it looks like nowadays. In fact, in 2019, we didn't know that these solutions even existed. Since that time, we have expanded our database, from five products in 2019 to more than twenty.
What is a Faculty Information System? What Are its Main Functions?
Faculty Information Systems are software solutions that allow easy managing, sharing, updating and accessing information regarding faculty members in a said institution. To popularize, it's an SIS for faculty members. This system is essentially a database of every professor's career development be it research, teaching, credentials, articles, etc. For decades, homegrown systems were developed and maintained in each university. Today, web-based software solutions are being established to keep all information organized, safe and in real-time.
The systems that we found have a few basic core functions:
Web-based accessible information
Updated through easy uploading documents
Publication on faculty pages and website
Customizable reporting
Research collaboration
Supporting peer review
Enabling committee workflow processes
Enabling institutions to review faculty contribution, faculty service, teaching and activity
Who Are the Main Players?
As of March 2022, the companies with the biggest market shares are: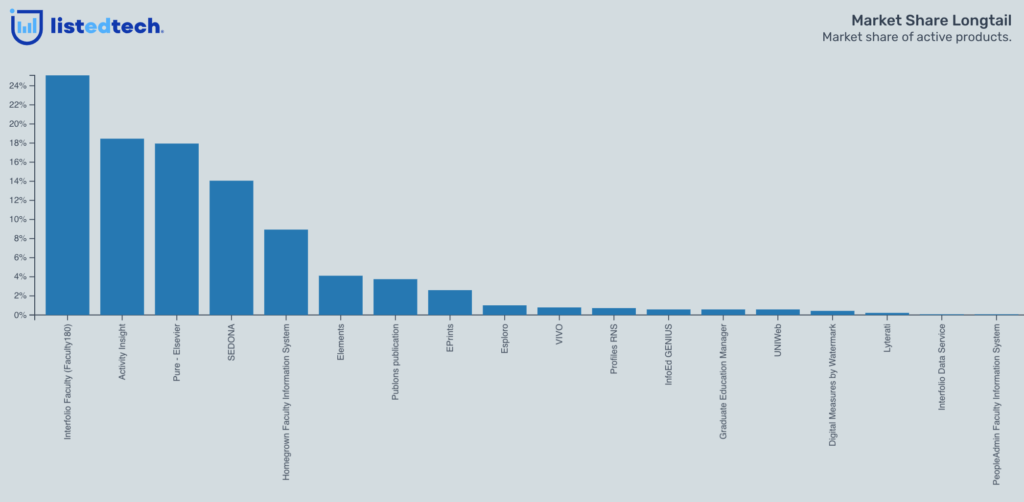 Who Uses FIS?
Most of the users we found have been using a homegrown system to do all or some of the tasks that are now being done by their faculty information system. These internal systems could include anything from modified content management systems to excel spreadsheets. Even if more institutions have purchased a commercial faculty information system, homegrown FIS systems still represent around 10% of total system implementations.
As shown in the Active Systems by Clients Enrollment graph, the majority of solutions are implemented in both small institutions and bigger universities. One common factor is that faculty information systems are almost exclusivly implemented in 4-year institutions and most of the current implementations are in North America and Europe (United Kingdom).
When we first discovered this product category, we thought it was a new thing, the flavour of the month so to speak. However, as shown below, faculty information systems have been implemented since 1995 and active systems are traced back to 2010.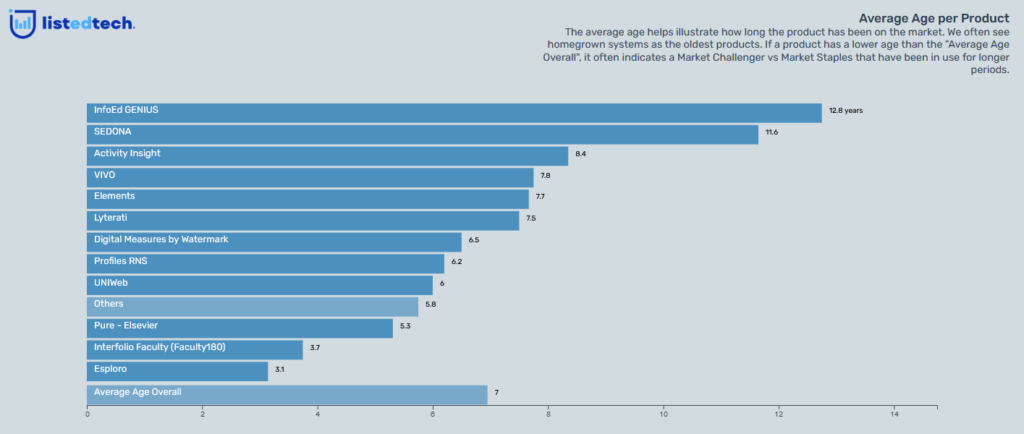 University employees and faculty members: does your institution use a faculty information system? Do you enjoy the flexibility of the product and its ease of use? We would love to hear your thoughts.