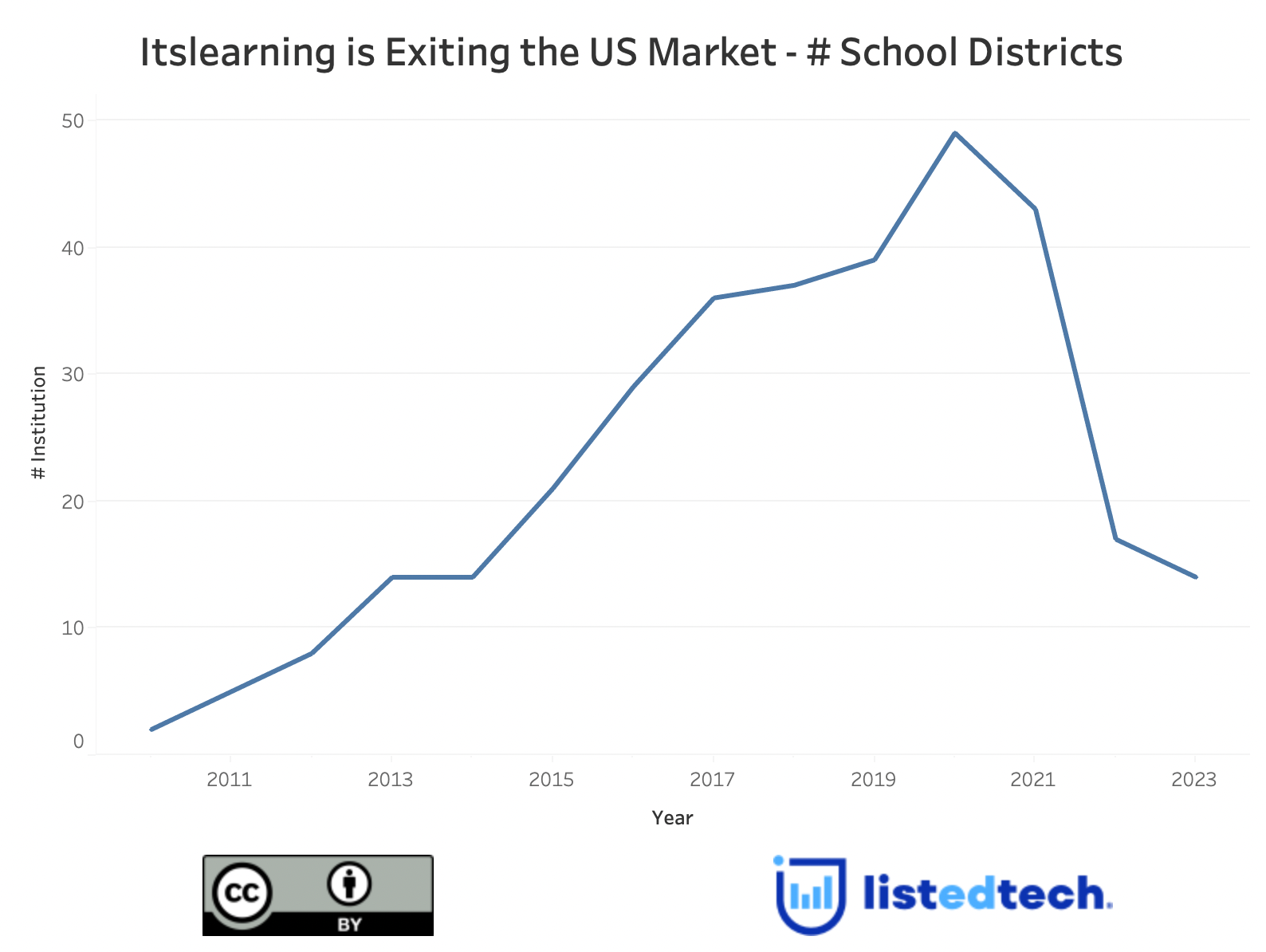 Last week, we found a document that said: "During the 2021-2022 school year, itsLearing [sic] announced it was ending service to all of North America." At first, we were surprised but tried to understand the announcement. We contacted Phil Hill to get his input on the itslearning move. "[I] knew they were exploring options but didn't know they had decided to make a firm exit," mentions Hill. He also shared this link to itslearning's press release.
What Happened to Make itslearning Leave the US Market?
Since its acquisition in December 2019 by Sanoma (a Finish company headquartered in Helsinki), itslearning has signed an agreement with Altitude Learning (now called Learner-Centered Collaborative) to absorb US employees and support existing clients across the country. With minimal sales made by the itslearning team in North America and with Sanoma's willingness to flourish its business in Europe, it is an understandable business decision to leave the US market.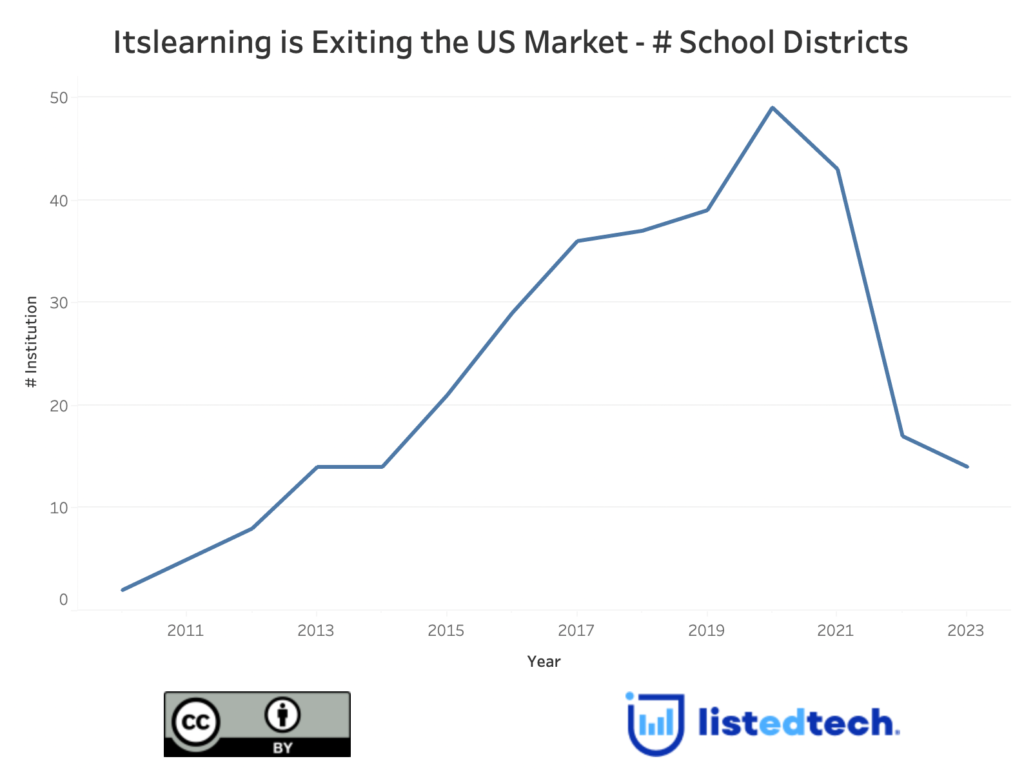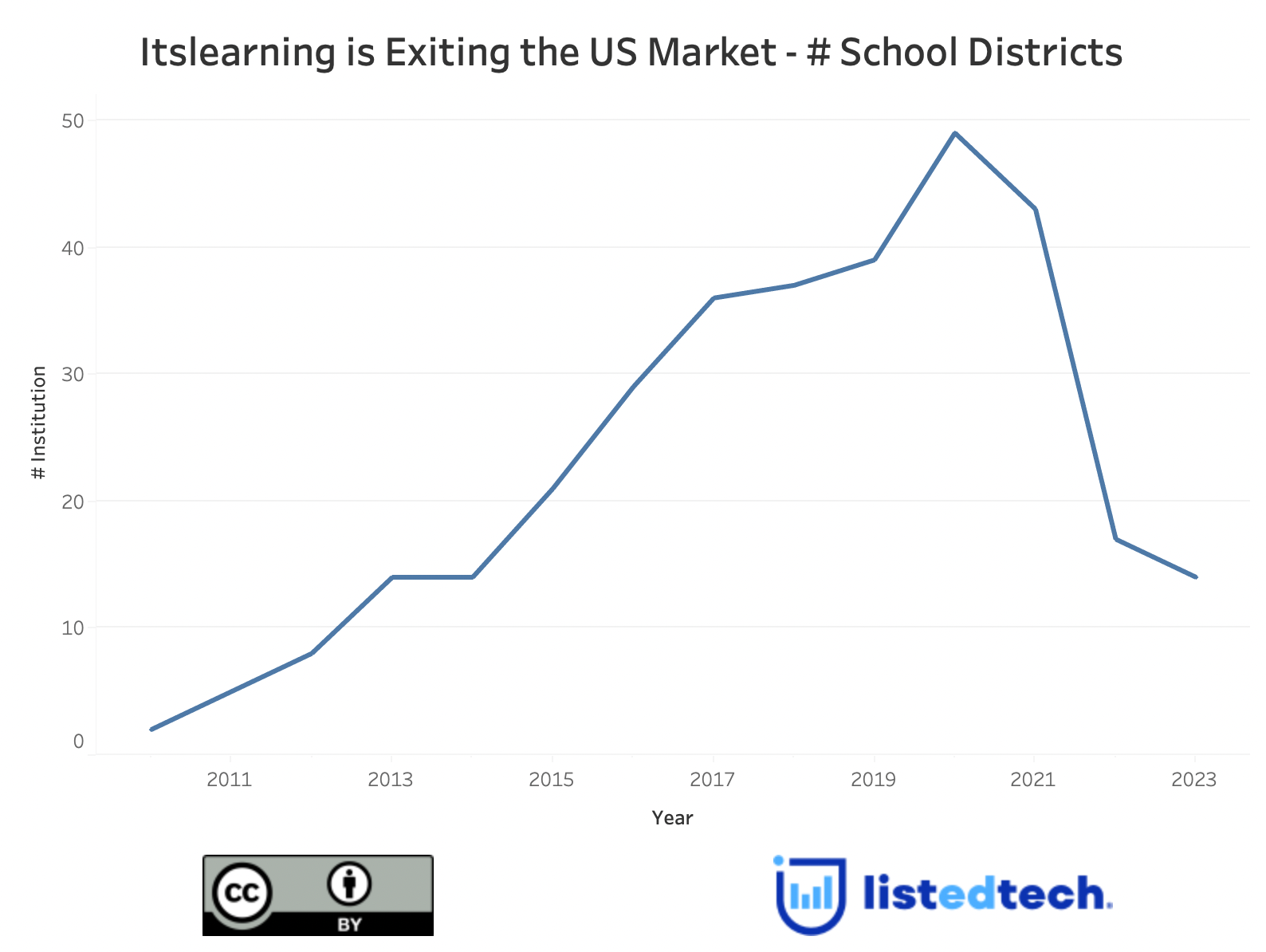 With total implementations at around 50 in the United States, maintaining US operations was probably too costly for the European education company. Following the announcement by itslearning, school districts did not wait to move away from itslearning and selected another LMS to ensure the administration and delivery of educational courses and programs. In the ListEdTech database, we notice that the active implementations of itslearning in the US have multi-year contracts ending in 2023, 2024 and 2025, which could explain why they have not made the switch yet. However, we have seen a few RFPs for these school districts showing they are preparing themselves for the next step.
Note: at the time of writing this article, itslearning's testimonials page still showcases stories from US school districts.