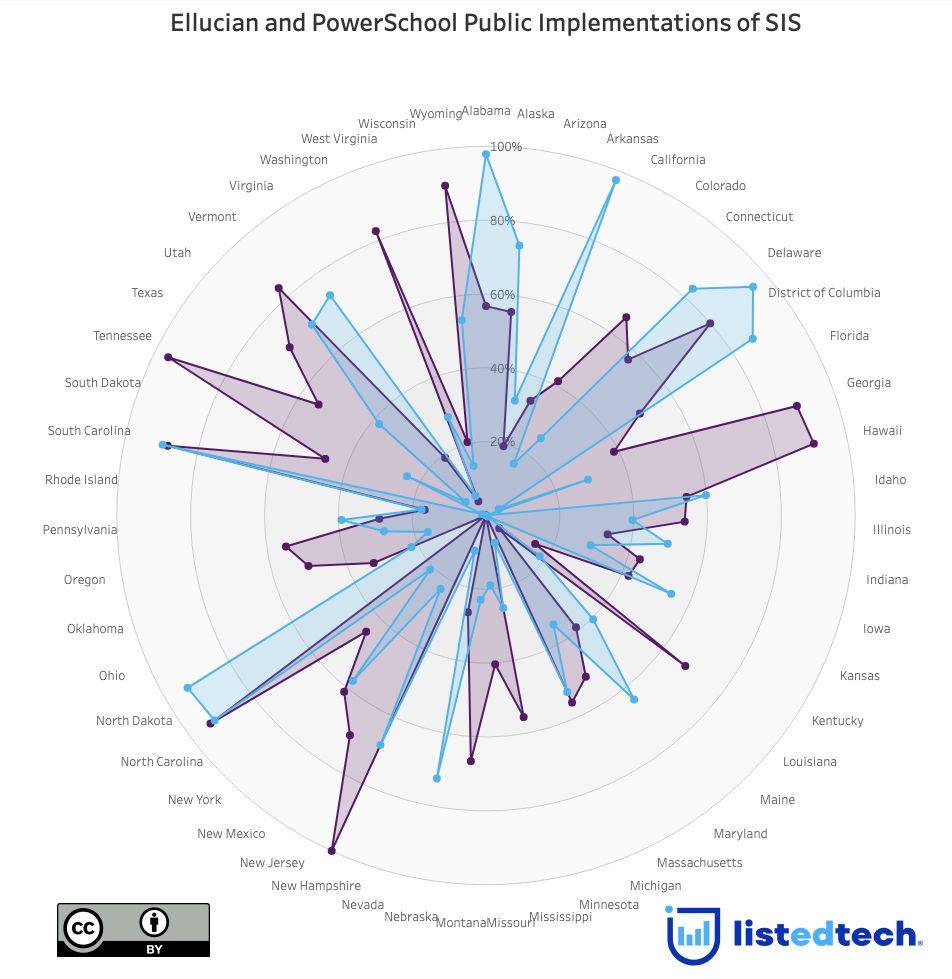 Almost a month has passed since my return from Ellucian Live 2023. I am still processing everything I saw and the announcements that Ellucian made. I must be honest: Ellucian Live 2023 was my first Ellucian conference. My first impression: it was big, almost as big as Educause. A little over 5,000 participants gathered in New Orleans, 2,000 for the first time, and 300 fellow Canadians. The crowd was happy and excited to be there, as excited as you can be about ERP systems.
From the program, one could understand Ellucian's focus for the 2023 edition of their annual conference. Almost all sessions and announcements were centred around the new Ellucian vision and the cloud-based journey. It did feel like Ellucian has doubled down on its efforts to become an actual SaaS company. With its recent acquisition (September 2021) by Blackstone and Vista Equity Partners, Ellucian has the financial backbone to put its vision into concrete products.
A personalized dashboard for all actionable campus information, Ellucian Experience was often on display, but so was the importance of data and Ellucian Insights. Insights is still taking its first steps but shows excellent potential to be the central data hub to bring everything together.
Ellucian to Partner With PowerSchool
Another more significant (in my opinion) announcement at Ellucian Live got me excited: a partnership between Ellucian and PowerSchool. In-depth details were limited, but this is what I found out. Because both companies are owned by the same investment firm (Vista Equity Partners), one could think this is a logical association to make, and I would agree. This partnership is still in discussion but started about six months ago. At the center of this alliance is data. Before announcing anything formal, they must evaluate and ensure data sharing is secure and legal.
The easiest way to implement such a partnership would be in the public education systems that already use Ellucian in HigherEd and PowerSchool in K-12. Who are these potential systems? A quick query of our database shows that the following states could fit that profile:
Delaware
North Carolina
South Carolina
Vermont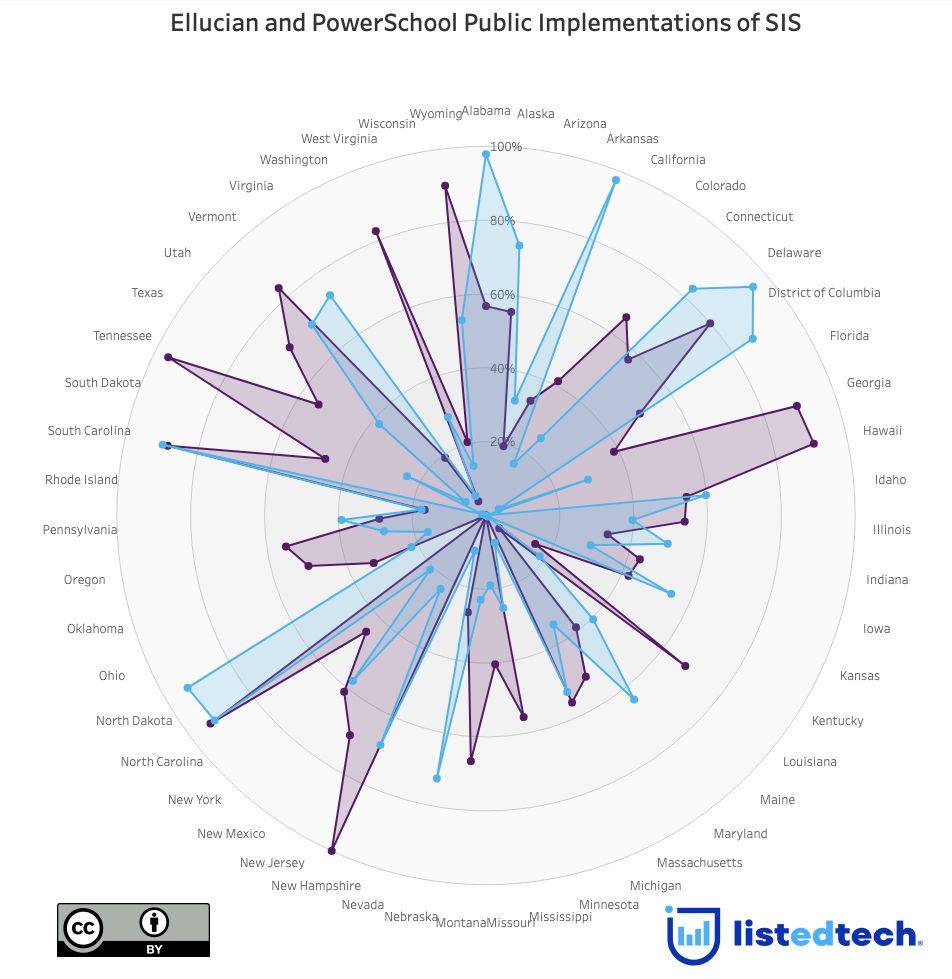 The graph above shows the percentage of SIS implementations in US public education systems for Ellucian (in purple; HigherEd) and PowerSchool (light blue; K-12). In opposition to the almost perfect matches stated earlier, we could see a few states where this partnership would not be as efficient: Arizona (less than 40% for PowerSchool, 20% for Ellucian), Minnesota (less than 10% for PowerSchool and 0% for Ellucian), Rhode Island (around 18% for both companies) and Washington (almost 0% for both Ellucian and PowerSchool).
If the two companies put data at the forefront as they announced it, school districts, colleges, and universities could better predict student success at the post-secondary level with student information from high school or even primary school. Imagine knowing how successful students look at every step of their education path. A guidance counsellor could advise students to take specific courses during their Grade 12 to open more doors for college. As we love data at ListEdTech, we see that this partnership could lead to limitless possibilities.
This big announcement indicates the change in Ellucian's business orientation. From what I saw during Ellucian Live 2023, they actively listen to clients while doing a lot of research. It feels like they are getting ready for a jump.
Additional information: