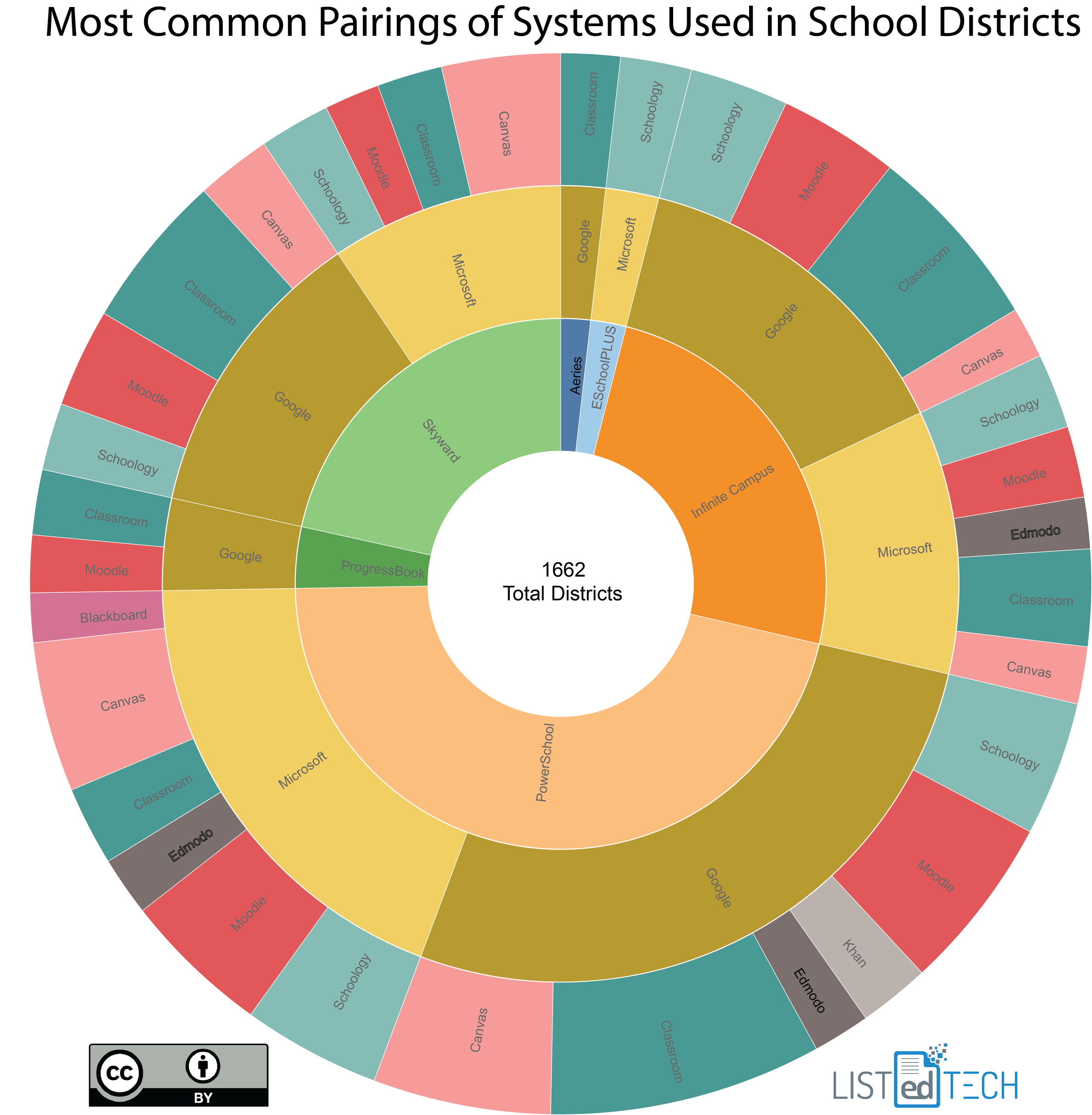 As mentioned two weeks ago, I thought it might be interesting to have a look at the most common pairings of systems used by K12 School Districts. To do so, I examined tech stacks defined as the set of technologies an institution has implemented and is using simultaneously.
The graph below shows the most common combinations for these three categories: Student Information Systems – SIS, Email Systems, and Learning Management Systems – LMS. The reason those three systems were chosen was mainly for the fact that almost all school districts have these products (core systems), and that we had almost 4,000 school districts with data in all three categories.
We have 1,662 school districts that are using the following combinations. We selected the categories that had a minimum of 25 institutions using all three.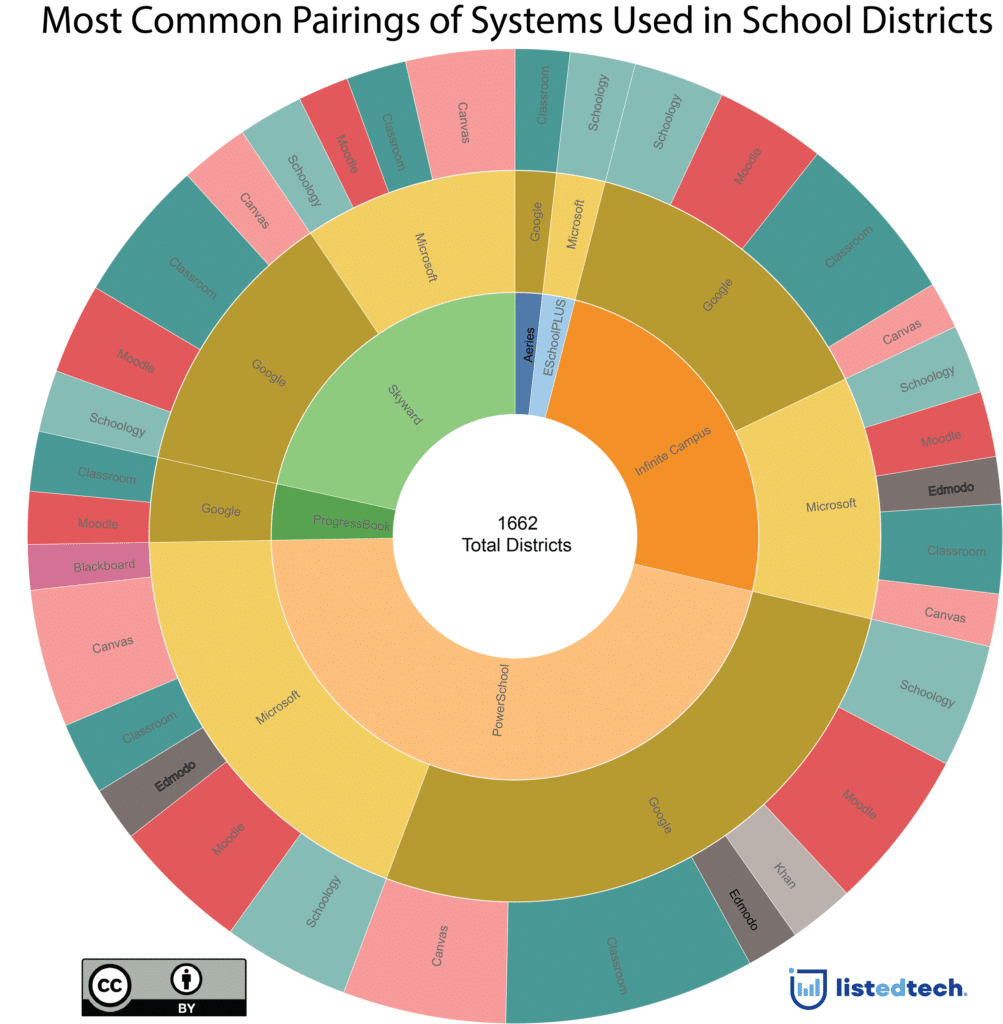 If we compare school districts with higher education institutions, Google has a much larger footprint than Microsoft in the email market. It's a clear reversal of the large Microsoft footprint in higher education.
Below, you will find the pairings that have at least 50 active implementations.
Top Pairings of Systems Used in K12

EMAIL

SIS

LMS

# Pairings

Google

Infinite Campus

Classroom

95

Google

Infinite Campus

Moodle

61

Google

Infinite Campus

Schoology

50

Google

PowerSchool

Classroom

138

Google

PowerSchool

Canvas

90

Google

PowerSchool

Moodle

89

Google

PowerSchool

Schoology

68

Google

Skyward

Classroom

79

Google

Skyward

Moodle

50

Microsoft

PowerSchool

Canvas

76

Microsoft

PowerSchool

Moodle

75

Microsoft

PowerSchool

Schoology

70

Microsoft

Skyward

Canvas

60