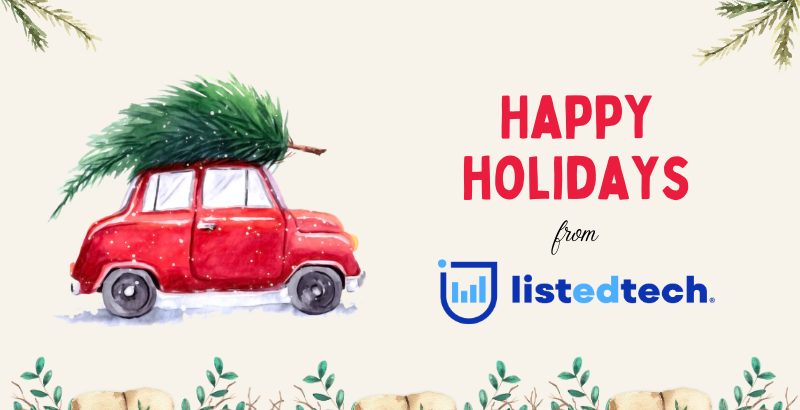 December is the ideal moment to recap what we have accomplished over the past year. At ListEdTech, this last month of the calendar year indicates how much we have grown our database since January. Looking back through the year, we are happy to see a larger coverage in numerous product categories.
The following graphs show our data growth for this year only. For example, as of December, we have 3,200 new lines for CRM – General, which means that we added 3,200 product in 2022, but does not represent the total data we have for this product group.
Where Is the Influx in Higher Education?
When I started ListEdTech just under a decade ago, my initial focus was on higher education. One could think that our numbers are no longer impressive for this submarket. One could be wrong…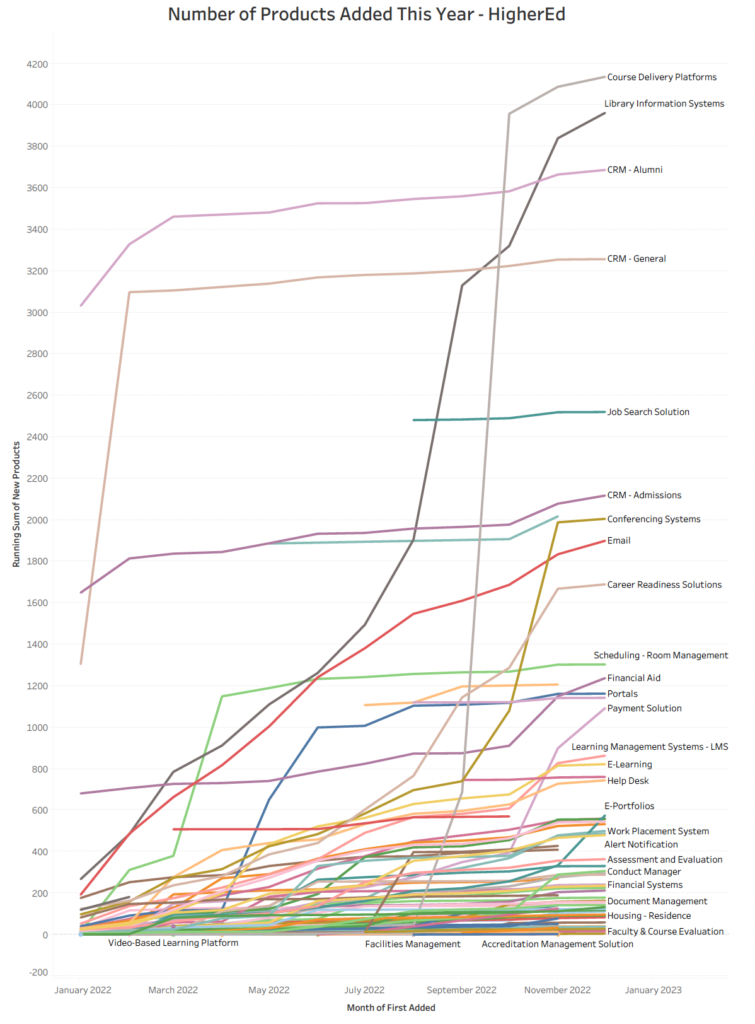 I am always fascinated by our progress every year! Thanks to our awesome team, we acquire more data each month. Looking at the HigherEd graph above, we could see that our team was very active in some product categories: Course Delivery Platforms (+4,100), Library Information Systems (+4,000), all CRMs (total of 9,100) and Job Search Solutions (+2,500). We also continue to amass implementation data on email, learning management, and other core business systems. At the bottom of the graph, we can see new product categories or groups with a smaller potential footprint.
When we look at the graphs, we can also see our working pace. Some categories are building steadily throughout the year, while others see a burst for one or two months before slowing down. The perfect example of a burst is for Course Delivery Platforms. In September, we were at around 700 implementations; by October, we were at almost 4,000. These bursts will occur when we develop a new product category or during a periodical data review.
What Is the Growth in K-12?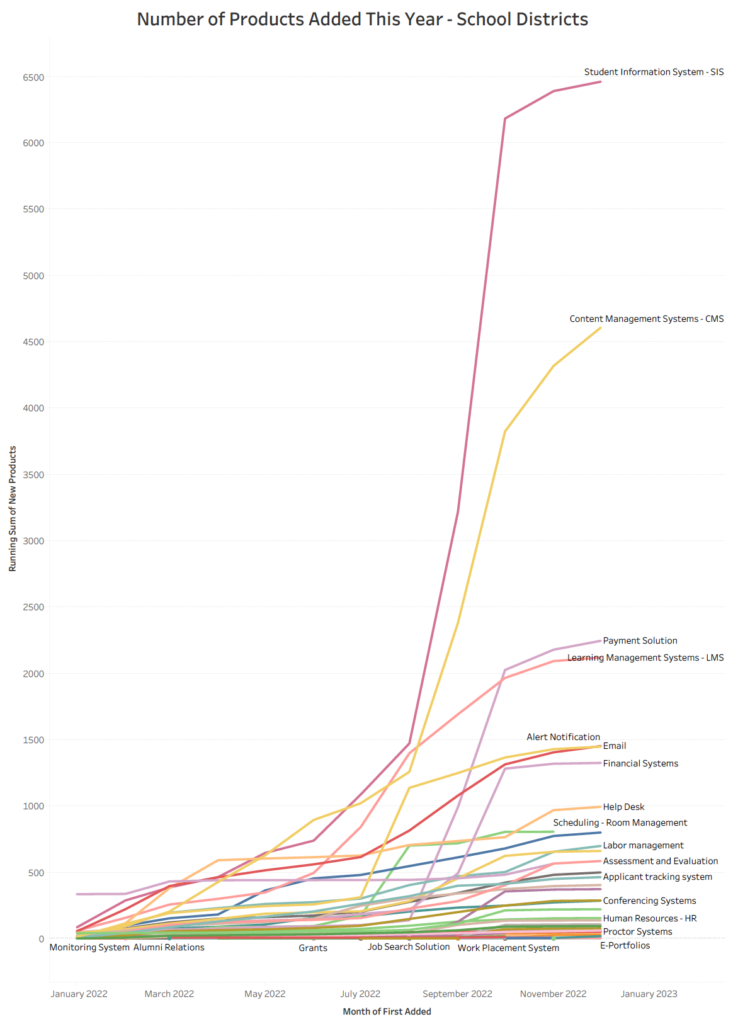 Since we track fewer product categories for the K-12 submarket, the graph is less busy and easier to read. For school districts, the most active product groups were: Student Information Systems (+6,500), Content Management Systems (+4,600), Payment Solutions (+2,300), and Learning Management Systems (+2,100). Similar to what we observe for HigherEd, we also gained hundreds of implementations for Email Systems (+1,500) and Alert Notifications (+1,500).
Thank You!
As we are about to turn the page to another incredible year, we would like to thank you, our long-time clients, the new ones, our portal subscribers and our collaborators. We are fortunate to be able to collaborate on your amazing projects. From our team spread across the world to you and your family, we would like to wish you Happy Holidays! We hope that 2023 will bring many growth-oriented opportunities. We are looking forward to helping you achieve these milestones!