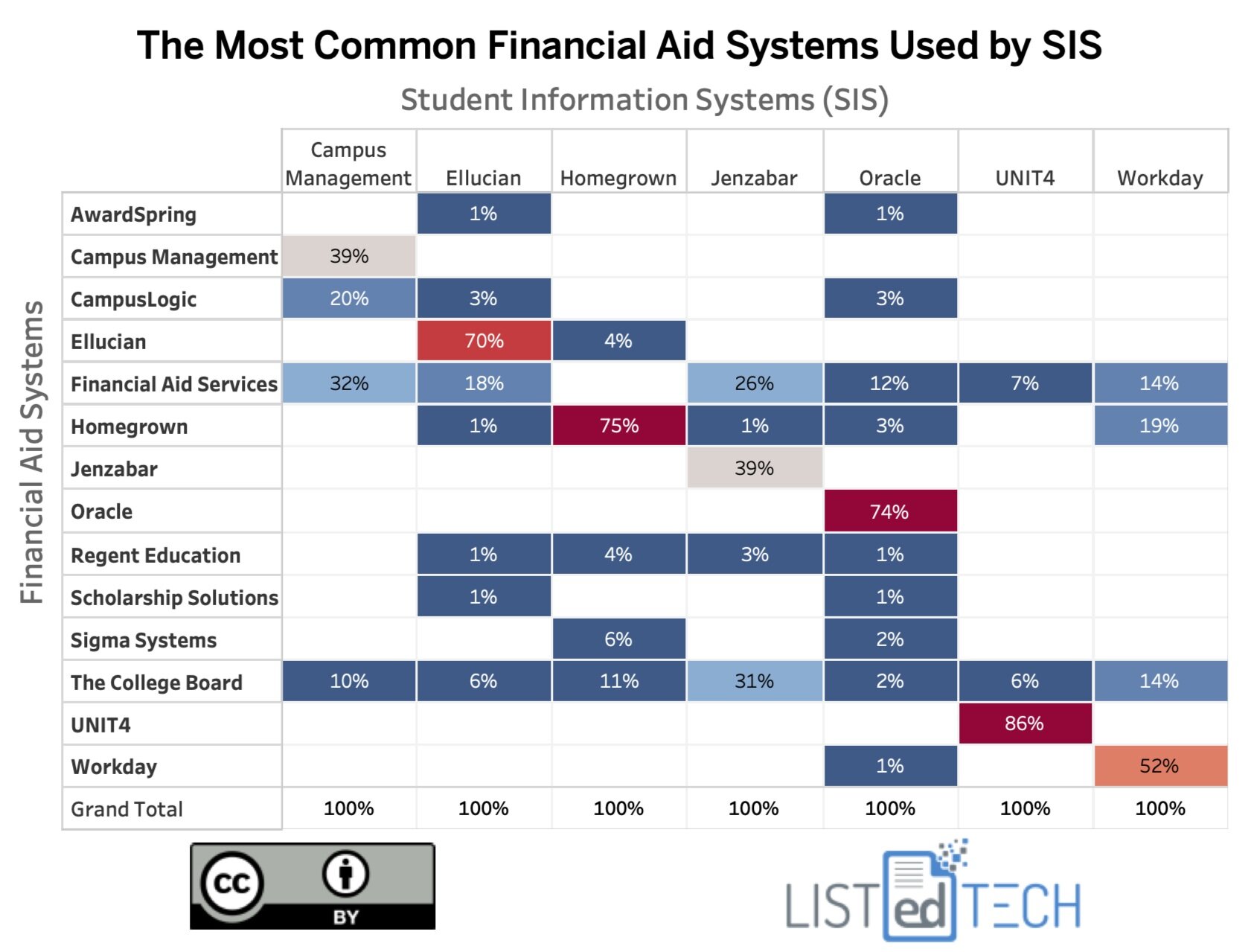 We have been ramping up our Financial Aid Systems (FinAid) data and noticed that, a few years ago, there was a big change in the alignment of the FinAid. Each company seemed to want a strong module to help solidify their suite of products. This is why the big SIS vendors went on a shopping spree:
In 2018, Oracle purchased Vocado;

In 2018, Campus Management purchased Education Partners;

In 2017, Blackbaud acquired AcademicWorks;

In 2015, Unit4 purchased Three Rivers Systems and obtained the CAMS financial aid module.
The result is what you see in the table below. The columns are student information systems (SIS) and the rows are Financial Aid Systems. If you look at each column, you will see that the highest percentage is actually its own counterpart.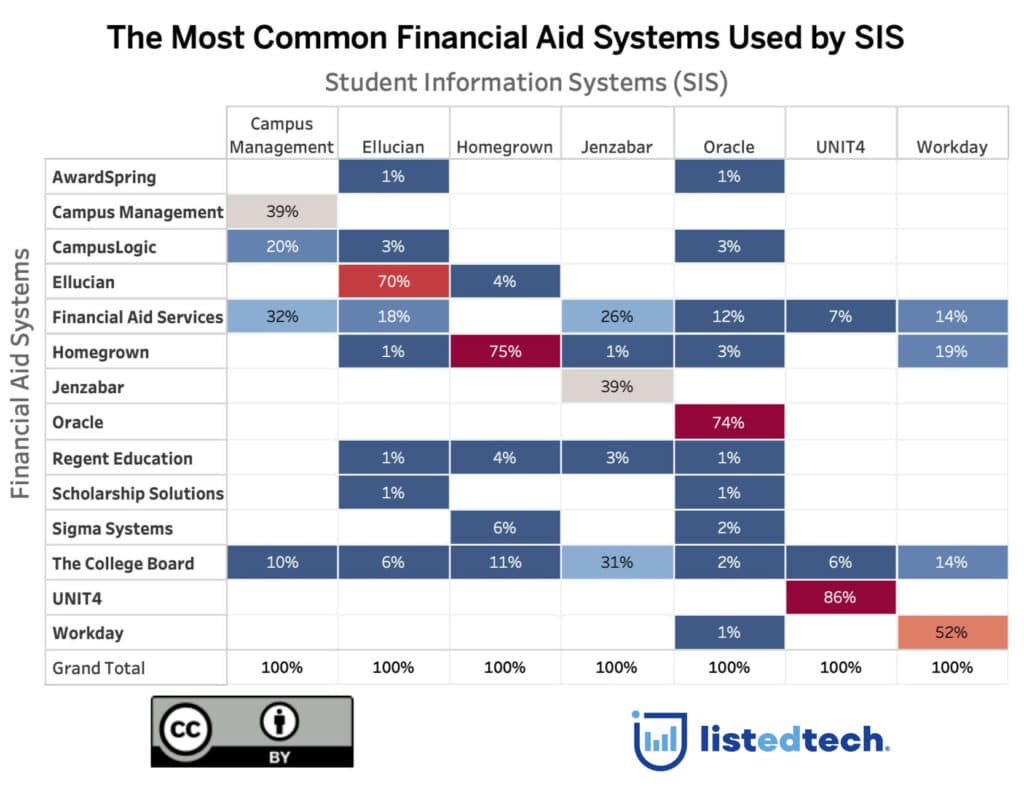 The independent (not owned by SIS vendors) are as follows:
Financial Aid Services

The College Board

CampusLogic

Regent Education

AwardSpring

Sigma System

Scholarship Solutions
Notes on our data:
We used over 2,500 financial aid implementations to build the table above. Only institutions that had both an SIS and a Financial Aid System implementation info were selected for the table.