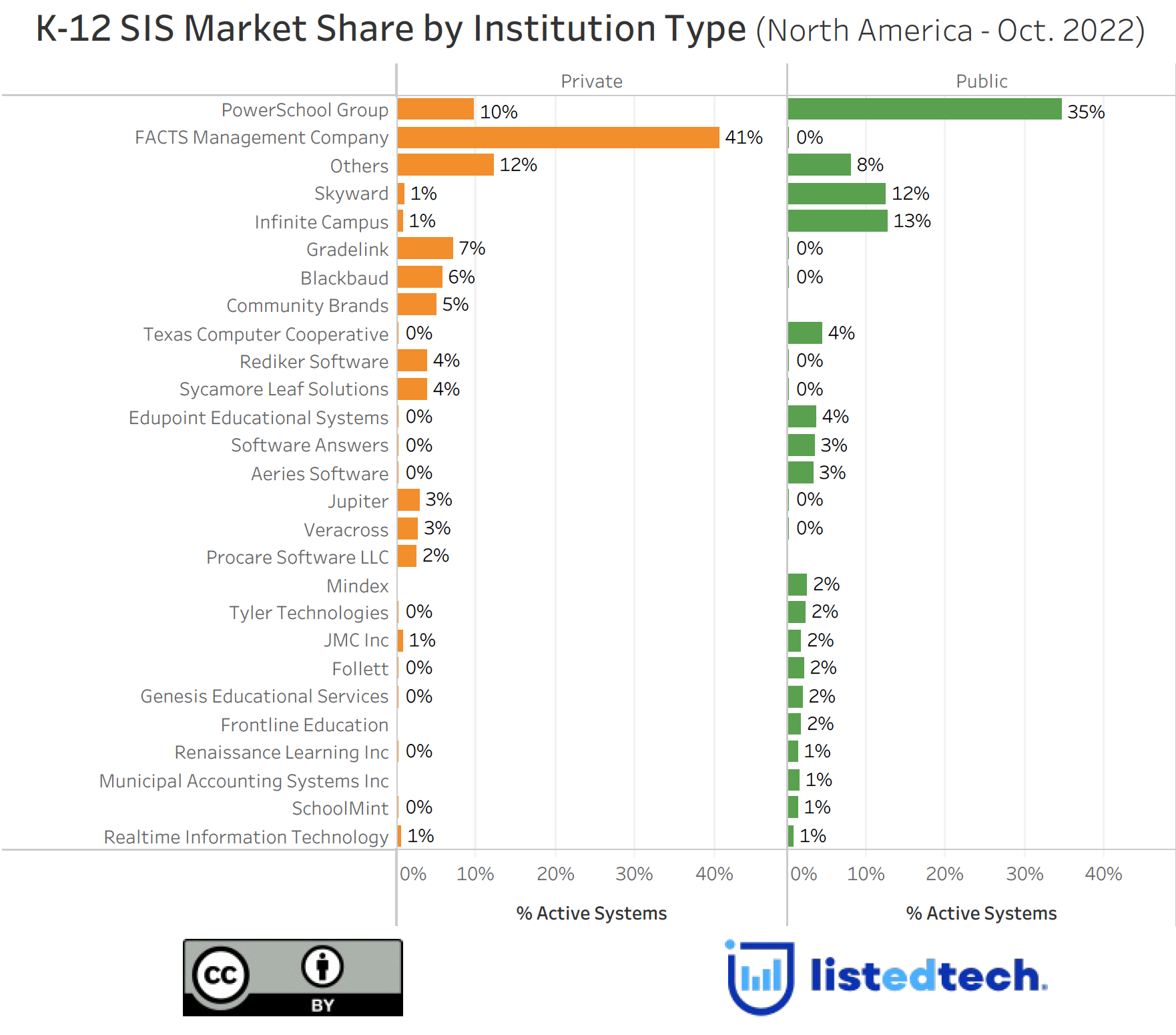 We think it's time for another update on the student information systems used in the K-12 submarket. We published our initial post on K-12 student information system historical implementations in April 2020 and did an update in July 2021. Let's dig once again into the SIS used in K-12 to ensure you, subscribers, clients and portal users, have access to the most recent data.
Since our last update, we added almost 6,000 school districts. Yes, you read it right: 6k in just over 14 months. Over 60% of them are smaller private school districts with total enrolments under 400. When we launched our coverage of K-12 in 2018, we aimed to get the most accurate portrayal of the public school districts. Over time, we knew we had to also look at the private school districts to better represent the current market. Combining the public and private school boards, we now have SIS data on over 14,000 school districts in USA and Canada.
Current K-12 SIS Market Share
Adding more school districts means having a greater range of SIS solutions. As of July 2021, PowerSchool dominated the product category with 37%, followed by Skyward (14%), and Infinite Campus (13%). This year, we see that the longtail of solutions is even longer. PowerSchool still dominates the K-12 submarket with 28%, but a new player is in the TOP 5: FACTS SIS (10%).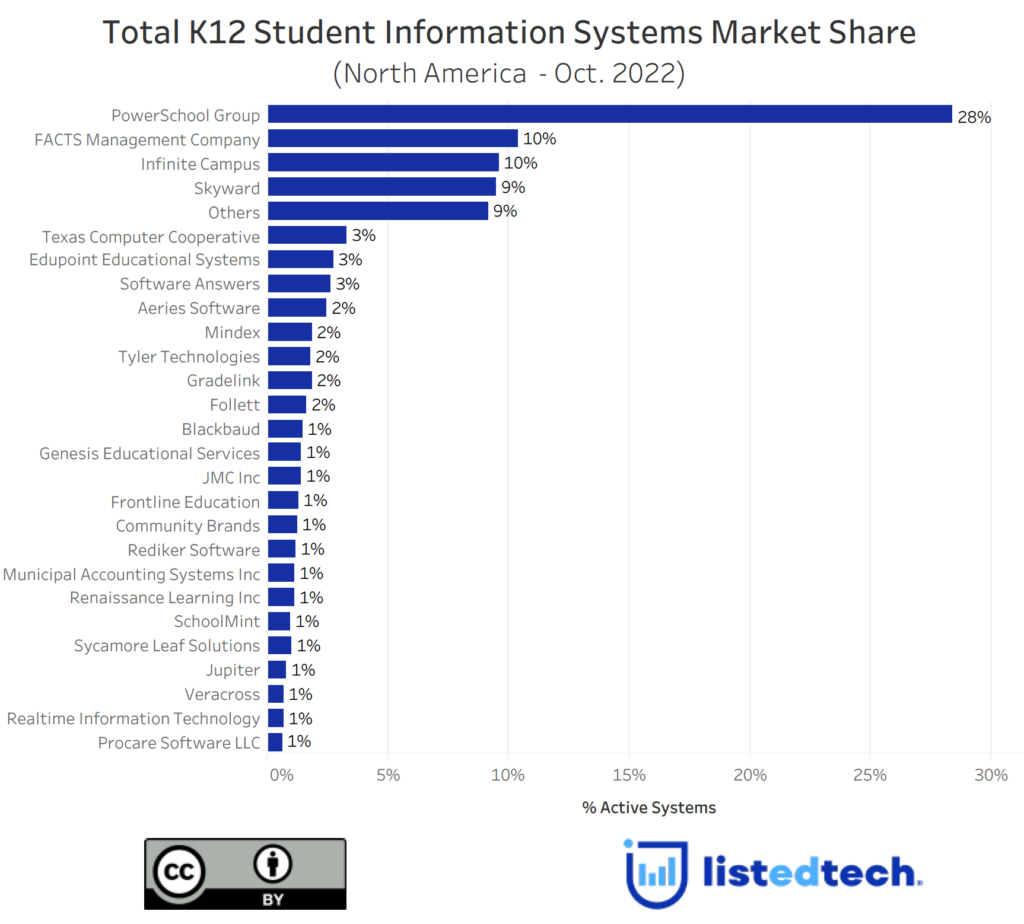 This solution was absent from our radar in the previous versions of the K-12 SIS graph. As mentioned earlier, we explain this situation with the clientele that use FACTS: private school districts. Within this group, institutions choose FACTS SIS over 40% of the time. Please note that we are still adding data daily. Therefore the market share may fluctuate.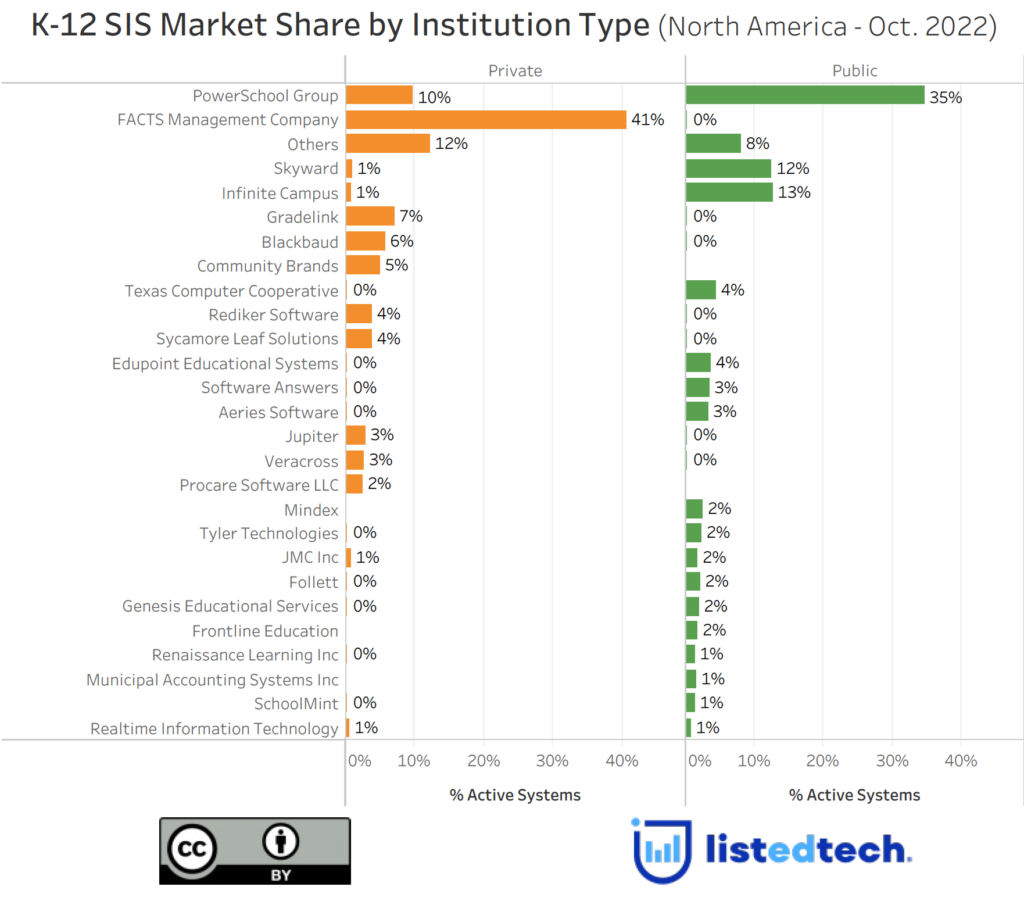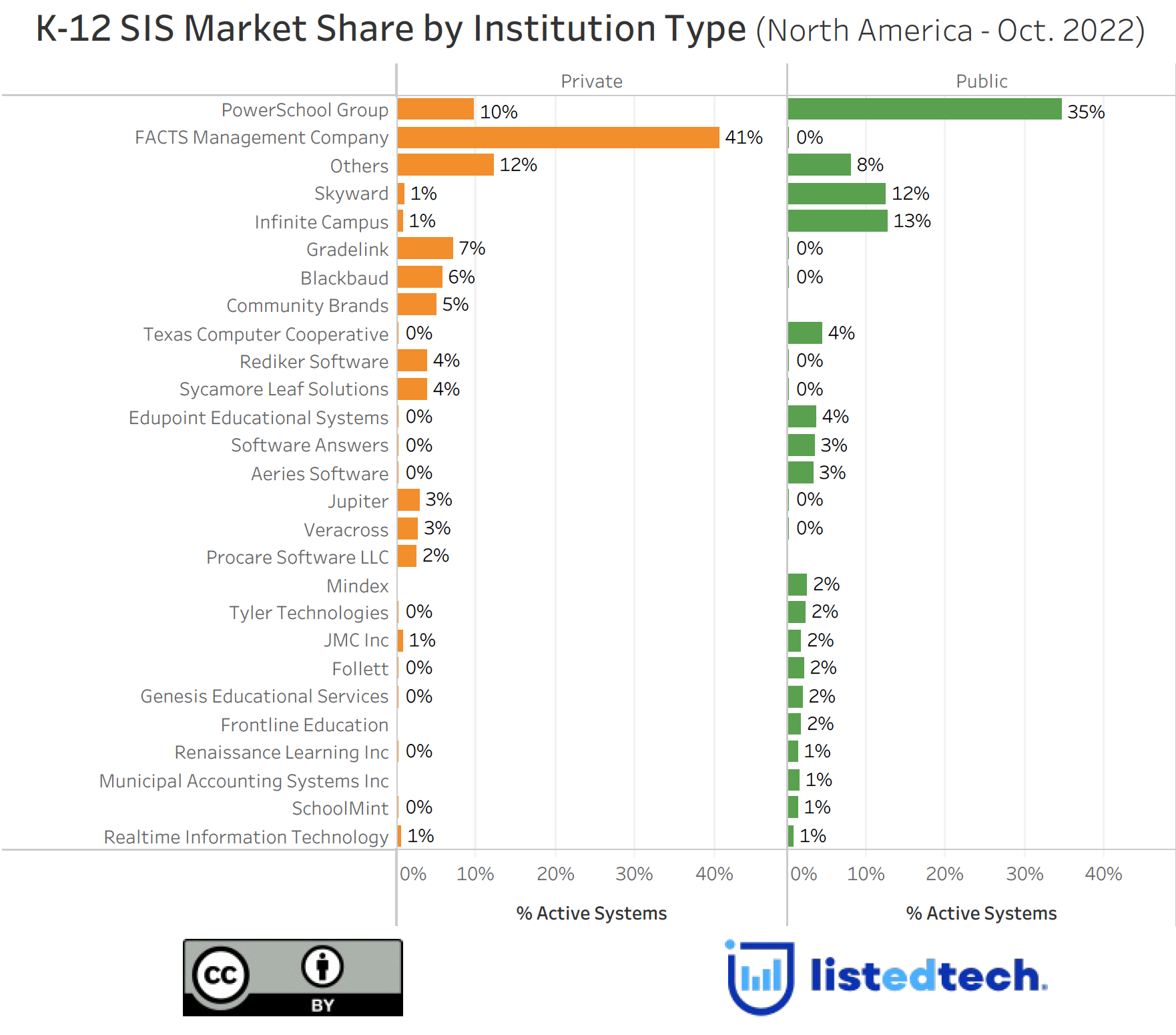 The difference in product selection between private and public school districts is astonishing. With the exception of a few products, the only system with a considerable market share that is used in both School Districts types is PowerSchool.
Historical Implementations (2013-2022)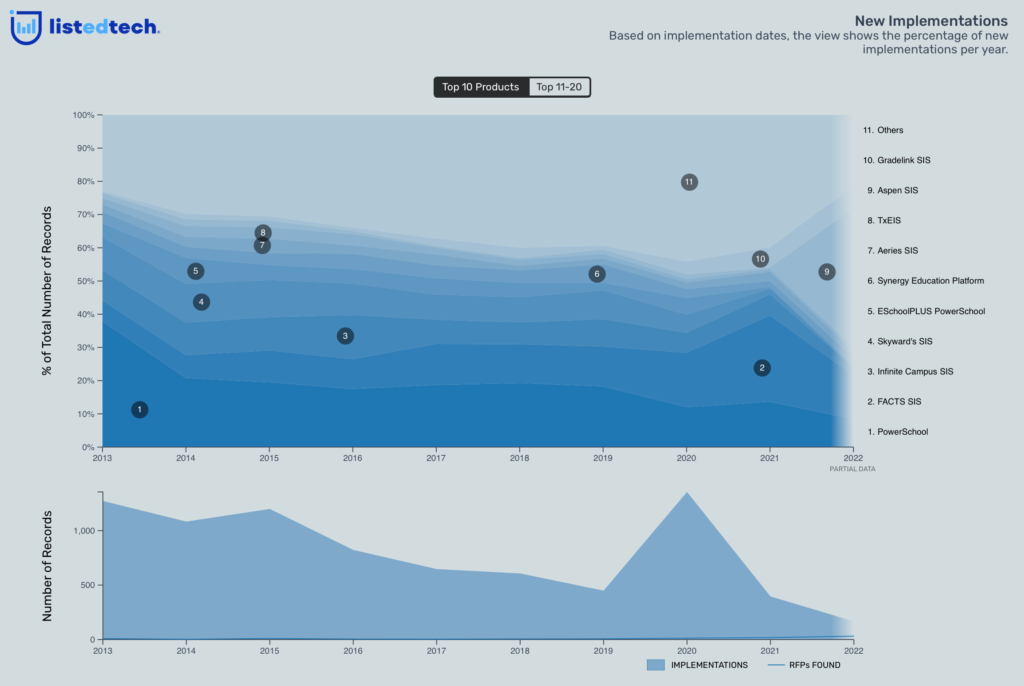 As shown in the graph above, PowerSchool's new implementations have been slowing down in the past ten years. It is not the only solution however that has seen fewer new implementations. Since 2013, most solutions have seen a slow but steady decrease in new implementations with the exception of FACTS, Aspen (an impact of the Government of Ontario announcement), and Gradelink SIS. When we look at the bottom part of the graph (the number of new implementations per year), the K-12 market slowed down from 2015 until 2019. If it weren't for the COVID effect, we would see little to no variation.
The K-12 SIS market is historically considered a very stable market due to market shares being roughly the same over the years. However, in the past 2-3 years, we noticed a shift in some solutions, as previously mentioned. We will continue to monitor the implemented solutions in public versus private schools as this may be a trend.
Note: We have added a lot of new school districts and SIS implementations to our database. We continue to work towards having the most representative market shares. As of October 2022, we are still missing several thousand school districts, mostly private, with very small enrollment.