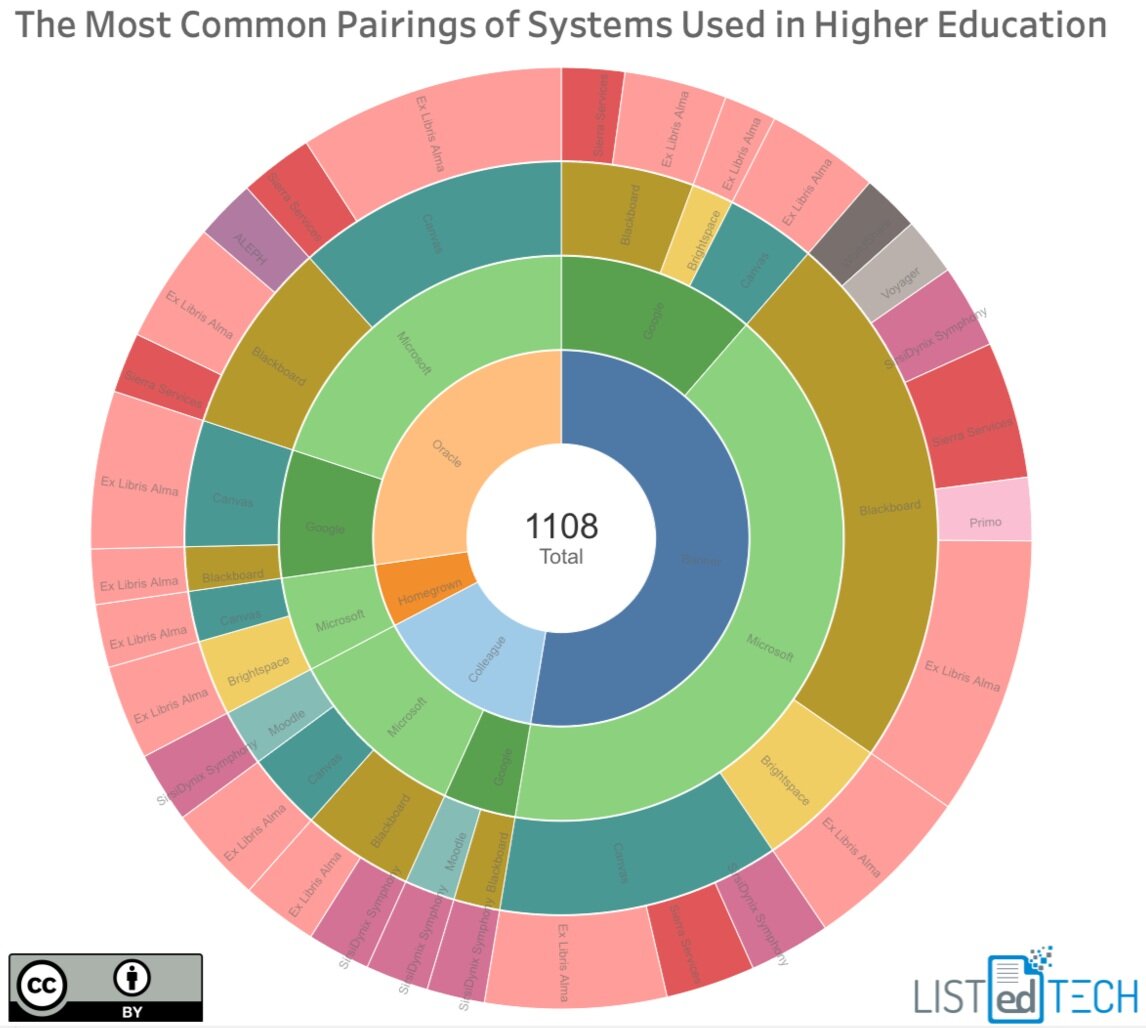 Ever wonder what types of technology are used together? I thought it might be interesting to have a look at the most common pairings of systems used by higher education institutions. To do so, I examined tech stacks, defined as the set of technologies an institution has implemented, and is using it simultaneously.
The graph below shows the most common combinations for these four categories: Student Information Systems – SIS, Email systems, Learning Management Systems – LMS, and Library systems. The reason those four systems were chosen was mainly for the fact that almost all institutions have these products (core systems), and that we had almost 5,000 institutions with data in these categories. Since ERPs are almost always the same as the SIS chosen we have disregarded that category.
Over 1,100 higher education institutions are using the following combinations. We selected the categories that had a minimum of 20 institutions using all four.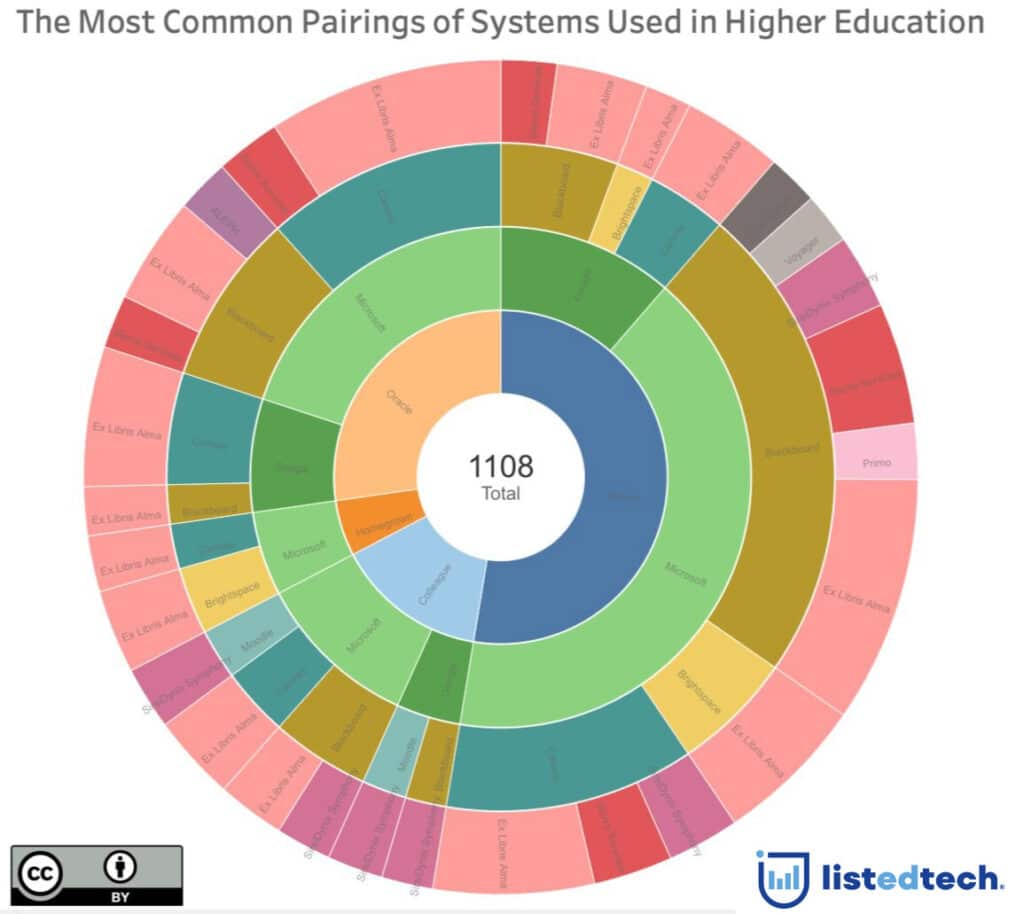 Therefore, the top combinations are the following and the numbers represents the number of institutions using the four systems.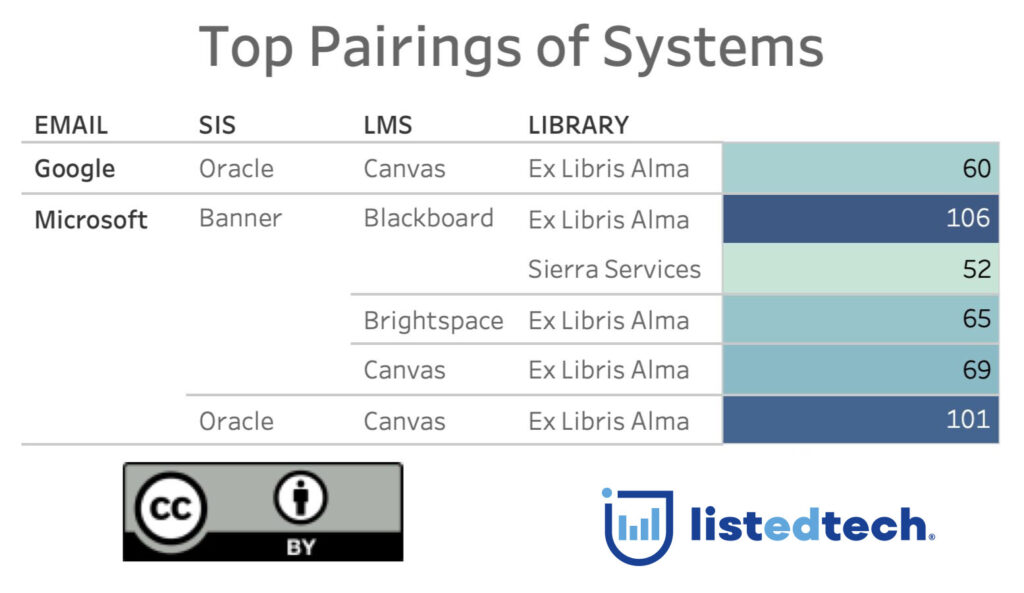 In the next few weeks, we will be looking at the K12 institutions to see what pattern emerges.